6th and 7th Grade Parents: Your students will be bring home a sheet that indicates which classes they signed up for next year during our lunch block. Please sign the sheet and return with your students by Friday of next week.

How do you get the most use out of your Christmas tree?? Make it a year round holiday tree. Ms. Darveau has created a Valentine's tree, St Paddy's tree and an Easter tree. What for May? A Cinco de Mayo tree of course. Have a great weekend from FCMS!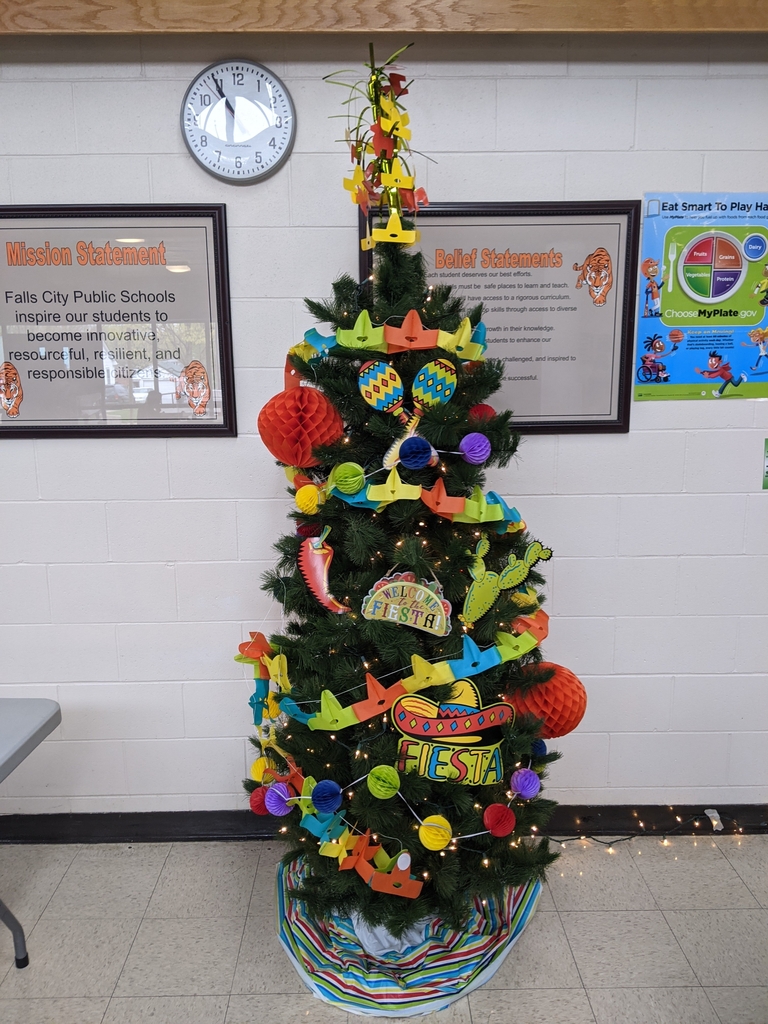 The April Middle School Parent Meeting will be at 6:00PM on Tuesday April 27th in the Middle School Library. Mark your calendars!

Falls City Middle School Students will be bringing home their 3 week report cards this evening. Please go over grades with your students. Have a great day!

Middle School students getting some vitamin D on a sunny Monday

Results from the Promotion/Awards survey: 53% of parents prefer a 6:00PM start vs 47% who prefer a 1:45PM start. We will start our program this year at 6:00PM and track the number of students who attend. If we have low student attendance we will have a 1:45 PM start in 2022.

FCMS is conducting a brief parent survey about our promotion and awards ceremony at the end of the year. Please click the following link, read the information and complete the survey. Thanks!
https://forms.gle/HZACHxjvdS6qfwjU6

Mr. Kraft enjoying his lunch today with the only other Ravens fan at FCMS.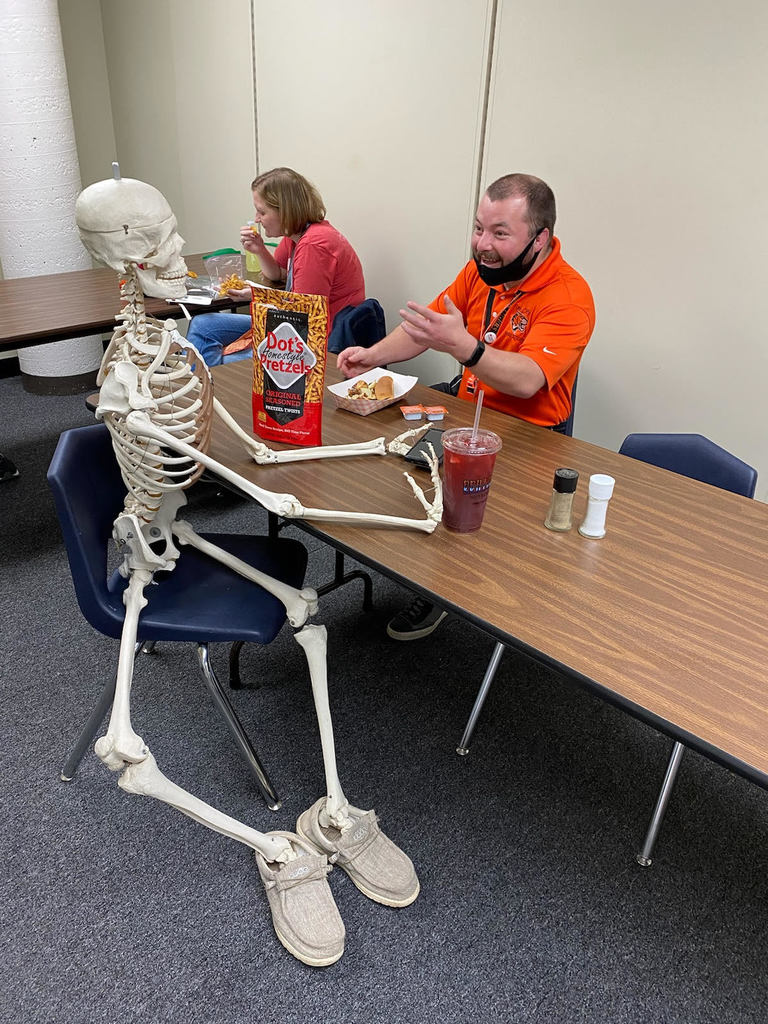 FCPS is in session for a regular full day scheduled tomorrow (3/26/21).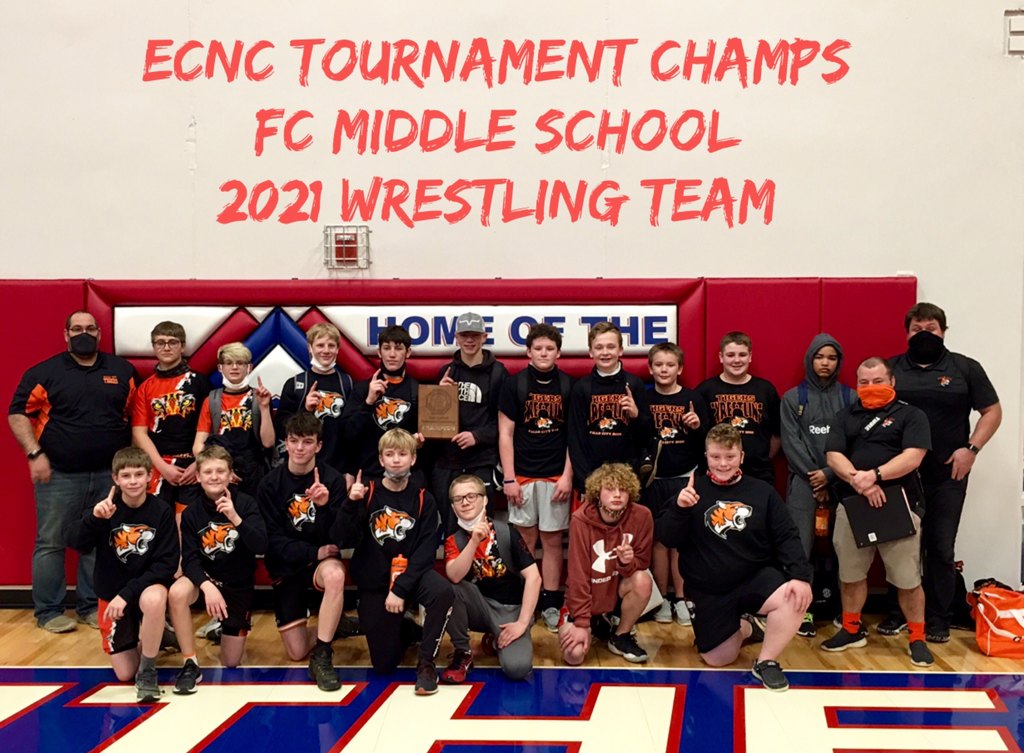 FCMS wrestlers travel to Auburn tonight for a meet. Tomorrow night the FCMS wrestlers compete at the ECNC conference meet. #wrestletough

FCMS students are participating today at the ECNC choir clinic. Nice work Tigers!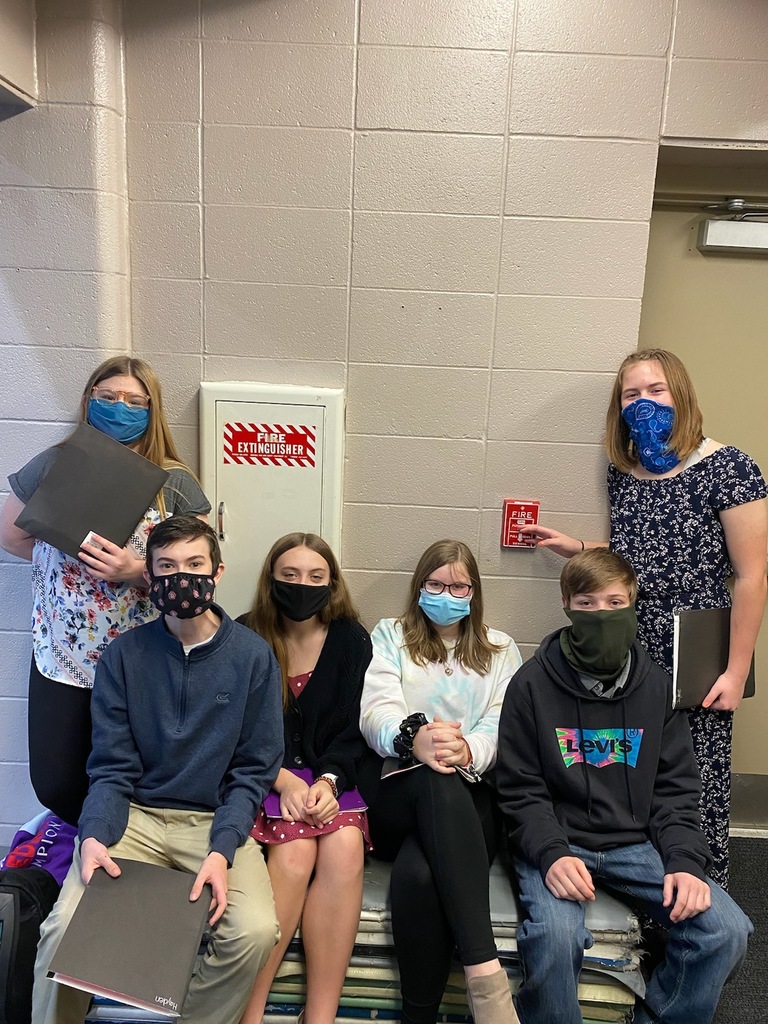 We had one last spin of the wheel semi-unfortunate yesterday and Ms. Hogue won the privilege of wearing a tutu for the day. Needless to say Mr. Huppert and Mr. Kraft were jealous.

With the nice weather students are showing up earlier to school. Just a reminder there is no supervision until 7:45. Please do not allow students to come to school before that time for their safety. The school is responsible from 7:45 till 3:20. Thanks!

FCMS Quiz Bowlers competed today in the ECNC conference Quiz Bowl. This is the first conference quiz bowl for FCMS since joining the ECNC conference. Nice work today Tigers!

Ms. Nolte's FAC's class just finished up making the best out of the Covid situation. Her students designed and produced their own masks. Nice Work Tigers!

FCMS Wrestling Team took 17 wrestlers to the Norris Invitational today. Congratulations to the 12 medal winners. Daphne Schramm, Tate Wilcox, Robert Gilkerson, and Mason Collier all placed 1st in their Brackets. #TigerPride #GreatDayToBeATiger !!!!!