Reminder: 6th-8th Middle School Girls Volleyball Open Gym starting tomorrow June 6 from 8am- 10am. Come as you can! For any of the girls that are also going to weights, they are able to go to the weight room at 9:30. See you in the morning!

If your high school student is missing some clothing items. Lots of items left at school on the last day. Lost and found items can be claimed at high school office from 8 am to 3 pm. Any items not claimed will be donated to the school closet.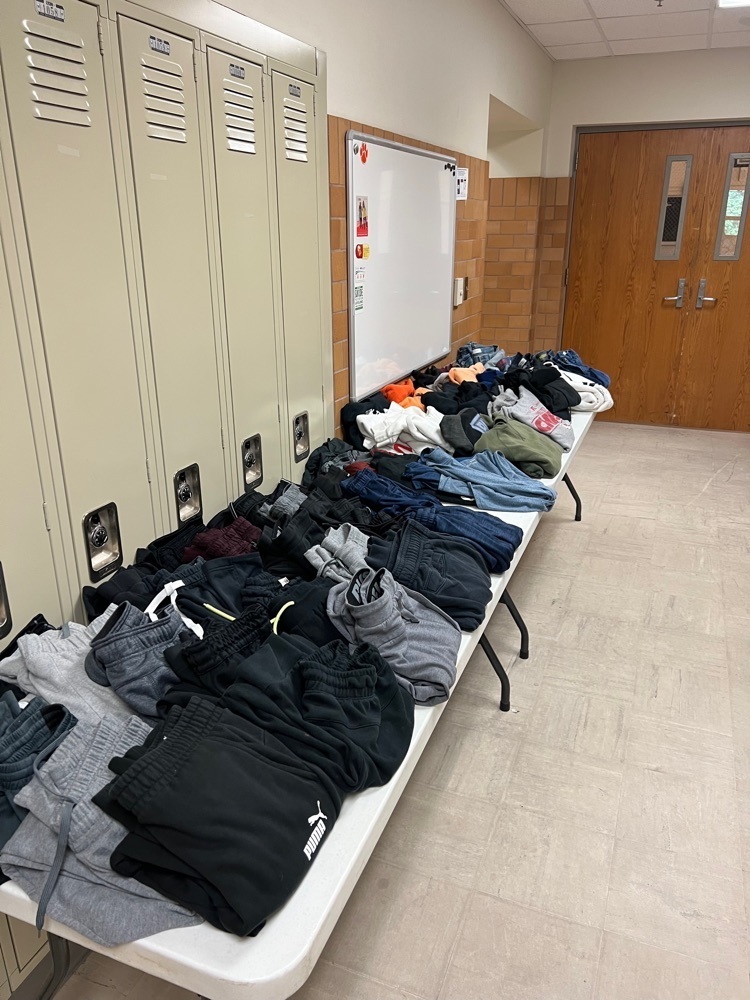 Falls City Public Schools Special Education Department is preparing to retire files of students who are now 26 years of age and older. If you think you may have a file and are interested in obtaining it please call Wendy Craig at (402) 245-4067 before July 5, 2023. Shredding will begin on July 6, 2023.
Reminder to all incoming 7-12 Boys and Girls that are interested or planning to wrestle next season. First day of camp is tomorrow at 5:30pm in the High School Wrestling Room. Hope to see everyone there! #TigerWrestlingPride 🤼‍♂️🐅🤼
Today, our Data team met to discuss building level school improvement initiatives. There were so many engaging and thoughtful conversations around how we can support student growth and continue our work on improving Math and Reading scores. Thank you to everyone who attended!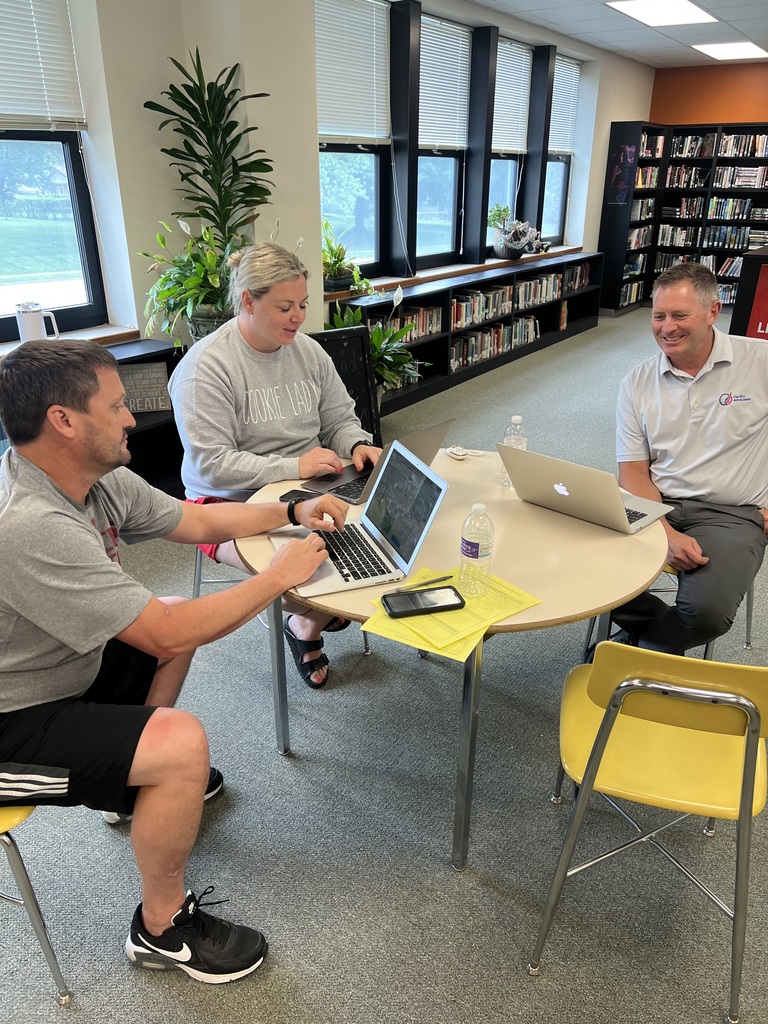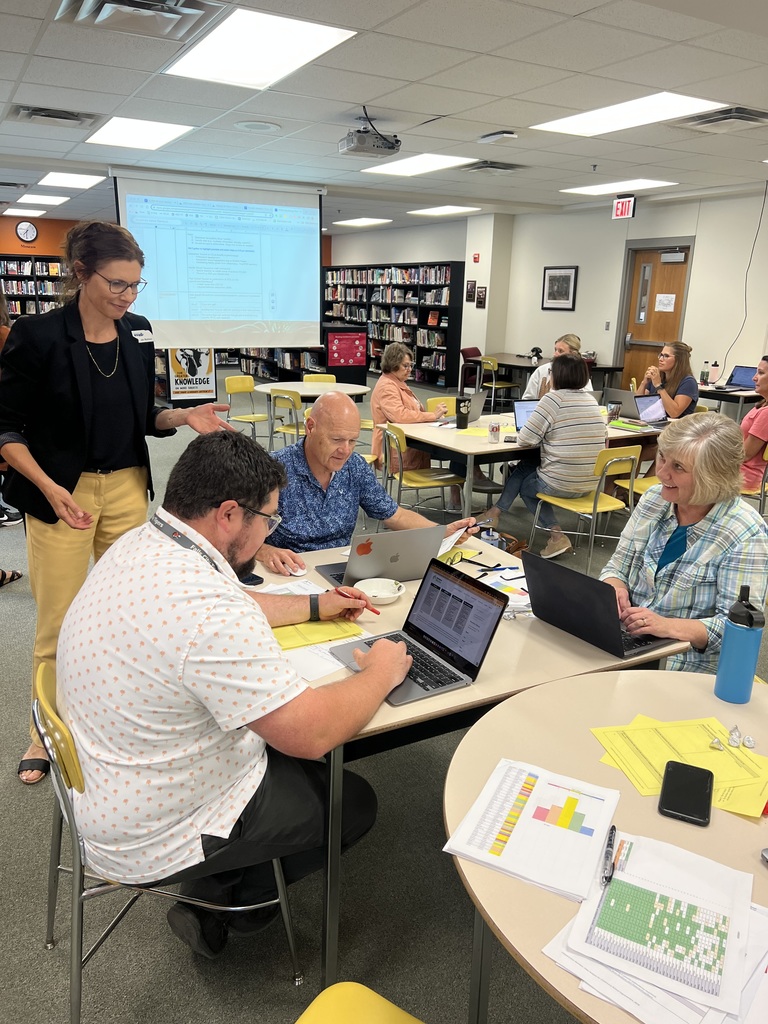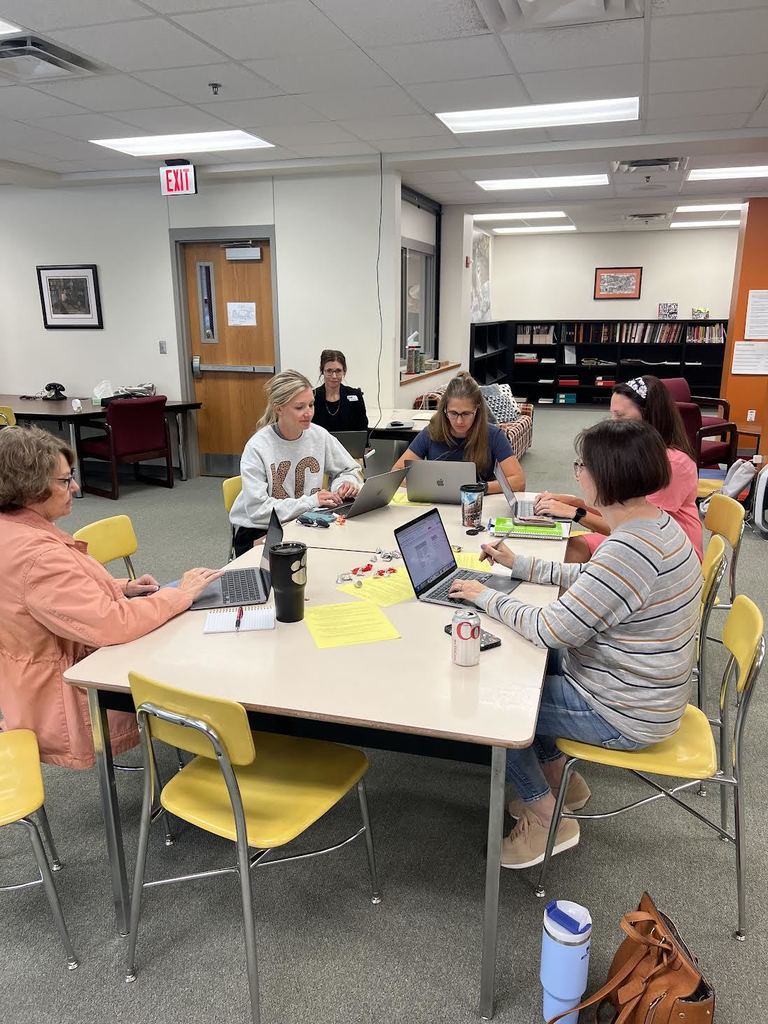 Starting Monday June 5th all girl athletes middle school AND high school will lift at 8:00AM. Middle school boys will still lift at 9:30AM.

This week the high school volleyball team and coaches hosted a camp for incoming 3rd-8th graders. We had an awesome time working on all of our volleyball skills. Thank you to all the parents and campers for spending time with us! The future of Tiger Volleyball is bright! 🤩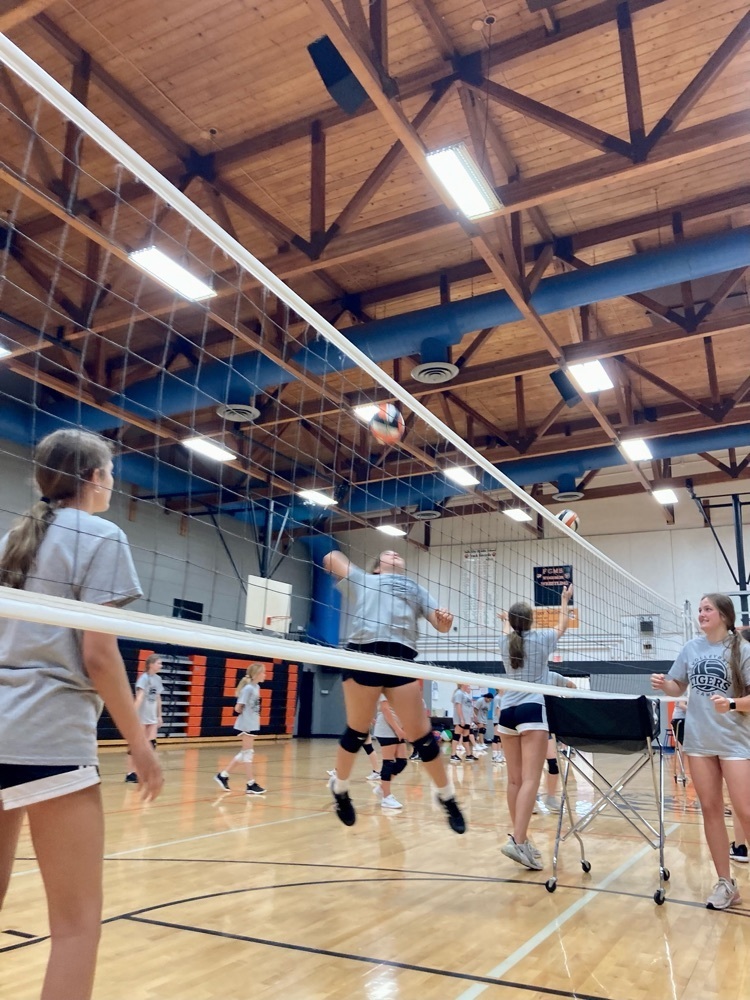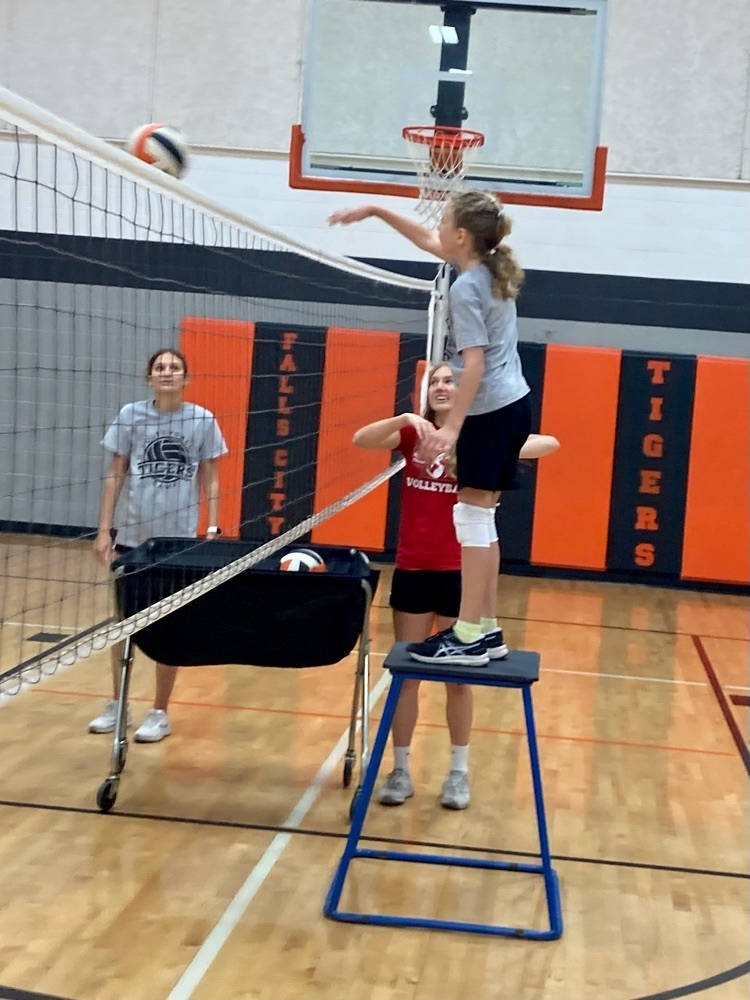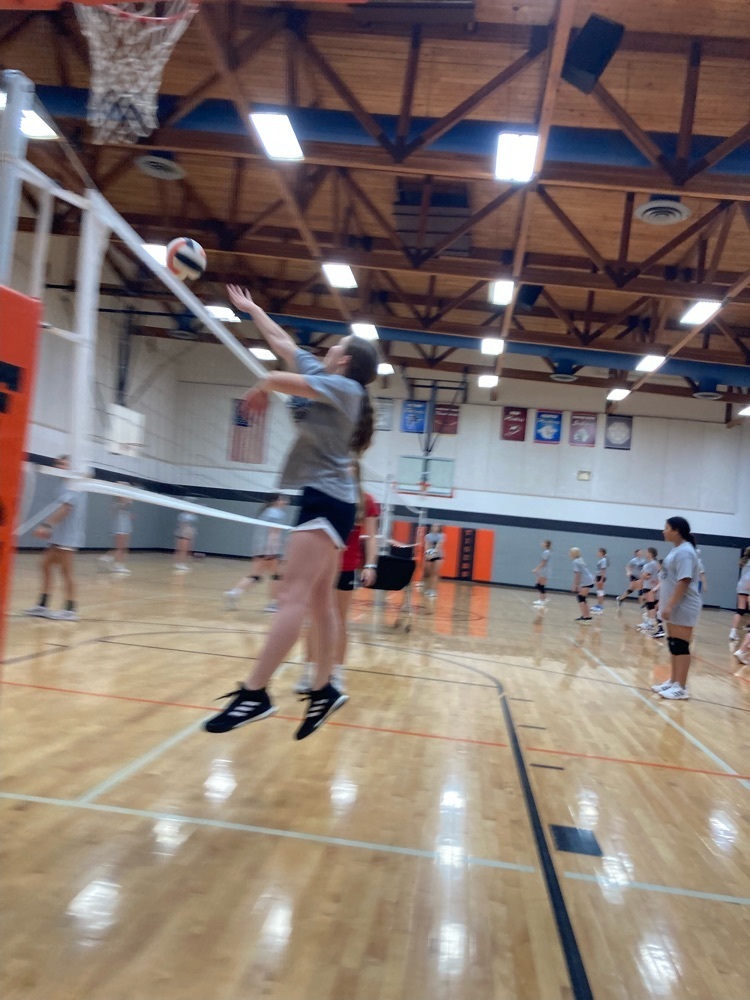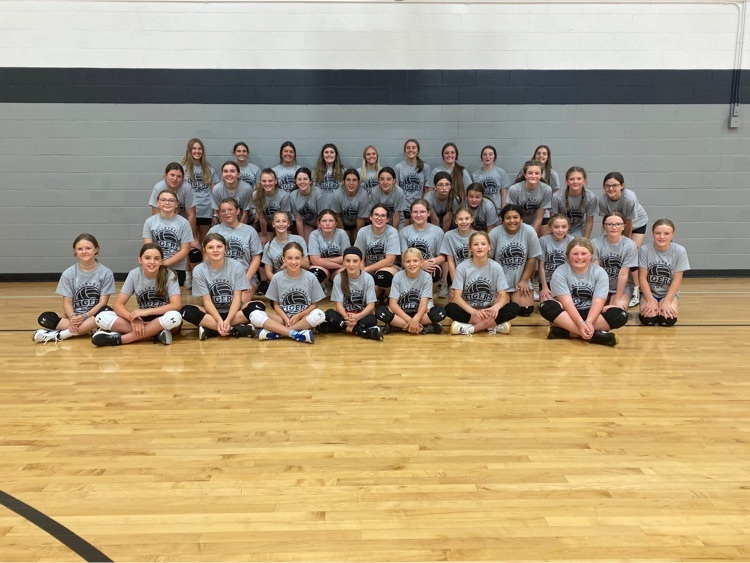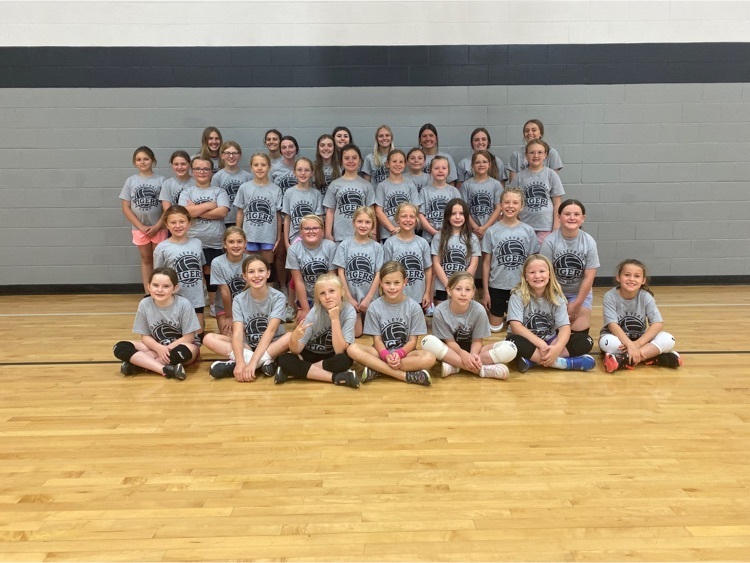 Tomorrow is the first day of High School Volleyball open gym. Open gym will be at the Middle School 7:00 AM-7:50AM. If you are planning on going out for high school volleyball in the Fall open gym is highly recommended. See you there!

Middle School Parents: Due to the large numbers of 6th 7th and 8th graders lifting weights we are extending our time in the weight room for Middle School 15 minutes. We will start start at 9:30 but will not end till 10:45. Middle school football will still start at 9. We are really excited to have this problem!!!

Parents and players just a reminder that the 2023 football season basically starts tomorrow. Weights for players in grades 9-12 will start at 6:30AM. The first 50 to 60 minutes will be in the weight room and we will condition and work drills for the final 30 minutes. We will be done at 8:00AM. For players in grades 6-8 I will be at the field at 9:00AM to work on fundamentals and you will lift from 9:30 to 10:30. Since it is memorial day week we will be open Tuesday through Friday this week. Following weeks will be Monday through Thursday. The 4th of July week will also be different. We have 7 on 7 at Sabetha on the morning of June 7, 14 and 21. Tiger Football Camp for grades 7-12 will run July 12, 13, 14, 17, 18 and 19. Concordia Football camp will be July 20th for select 9-12th graders. The goal for players to to make it to at least 75% of summer activities. That is just 3 days a week average. All schedules and messages are being sent through the band app. Players and parents if you do not have access the football Band app please email coach Bangert at
jbangert@fallscityps.org
. We won't be posting much on social media this year as we have moved to Band instead.

Just a reminder that tomorrow is the first day of Youth Volleyball Camp at the Middle School. Grades 3-5 will be 8:00 AM-9:30 AM. Grades 6-8 will be 10:00 AM-11:30AM. Please bring all volleyball gear and a water bottle. Can't wait to see you all there!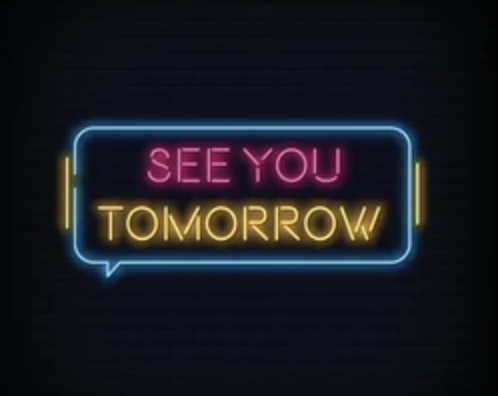 Grand Opening School Fundraiser Saturday, June 10th. See you there!

This is a friendly reminder that your incoming 7th Grade student is required by Nebraska state regulation to have a physical completed prior to the beginning of School in August 2023.

Tiger Football partnered with Falls City Flag Football this past weekend for the second annual Cody Jones youth camp. Thanks Poppe Reality for sponsoring all of the campers and giving them a great opportunity to play on a beautiful Saturday. Go Tigers!!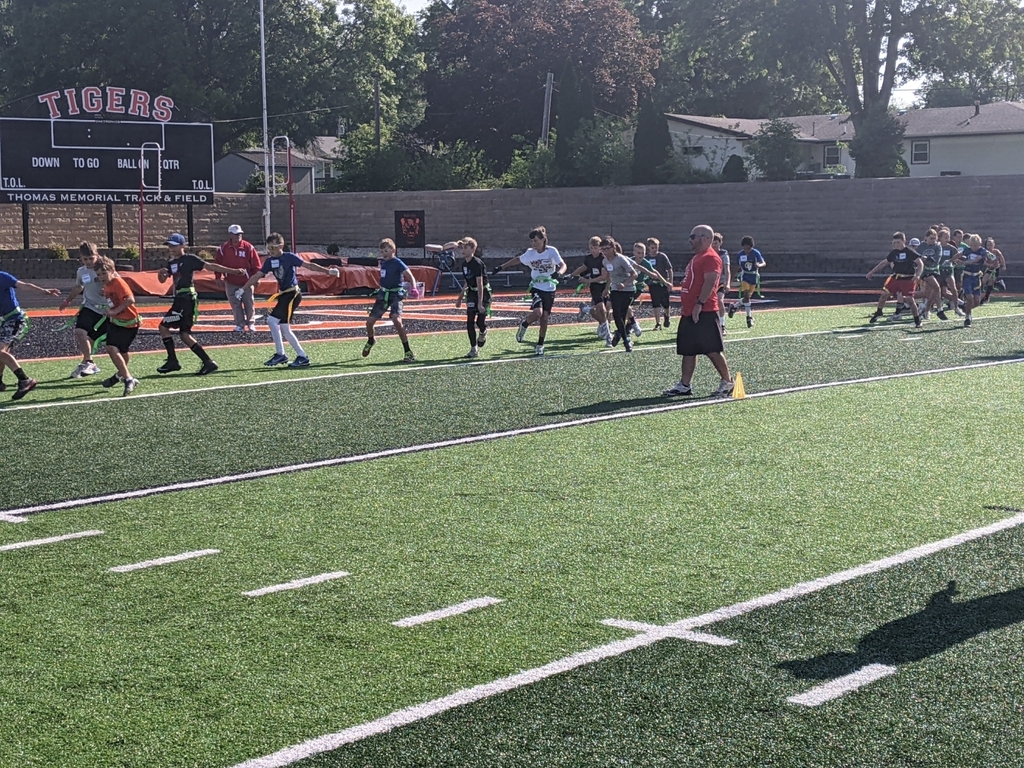 Middle School Girls Volleyball Open Gym for upcoming 6th, 7th, and 8th Graders will be the following Tuesday mornings from 8-10 in the Middle School gym: June 6, 13, 20, & 27, then July 18. These dates are tentative, but if any changes (inc. adding dates) we will share with student athletes. Go Tigers!
Falls City Boys and Girls Summer Basketball Camp is next week (May 22-25). Late registrations are still welcome, however camp shirts may not be available for late registrations.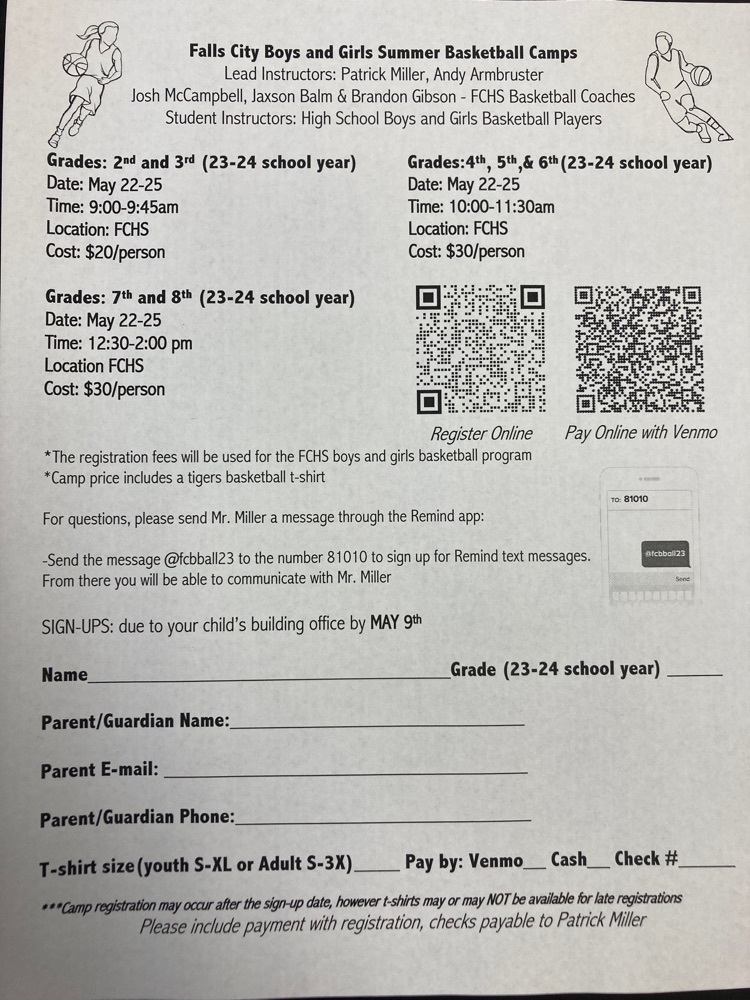 Congratulations to the 2022-2023 Falls City Public School retirees.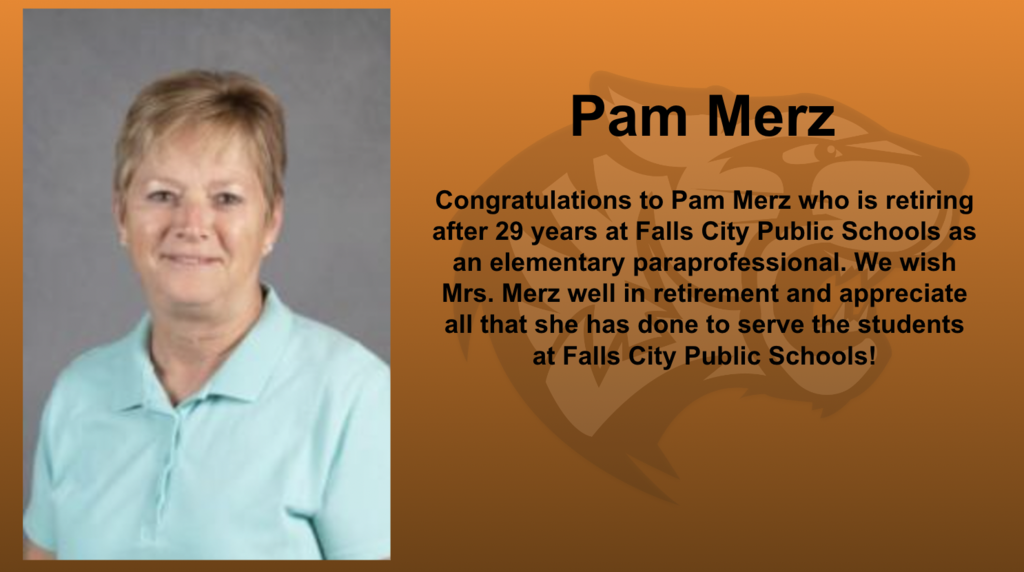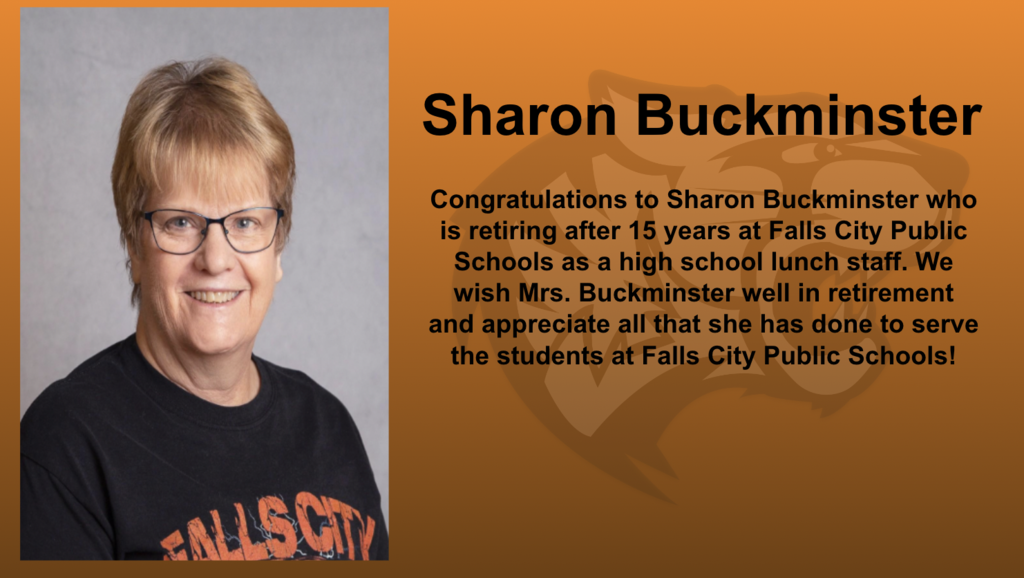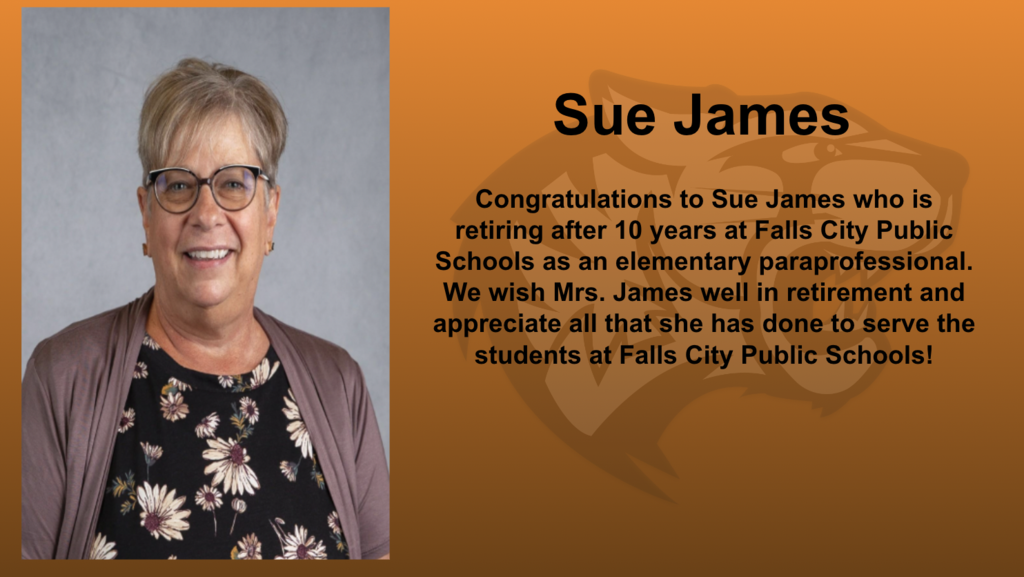 The Falls City Elks Lodge 963 received a grant to purchase a book for each of the students, Kindergarten through 5th grade. Each student received a FREE book to take home for the summer! Thank you!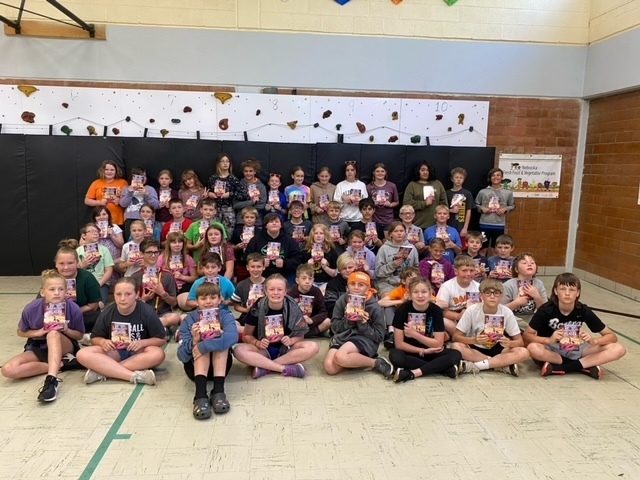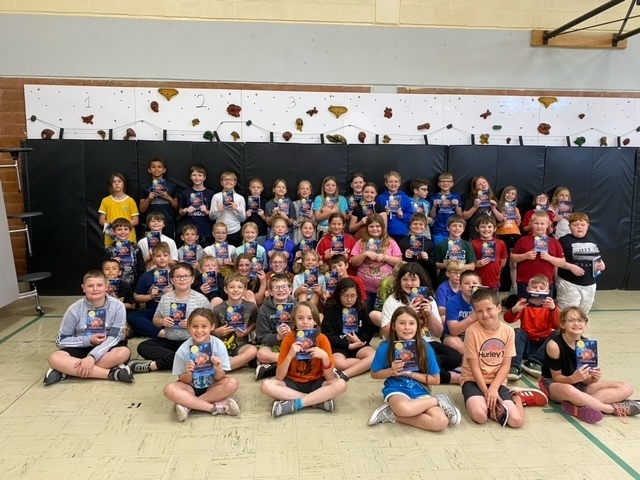 Last day of school in sixth grade calls for the annual bubble gum lab. We tested two kinds of gum for the biggest bubble and longest stretch. 21.5 meters was the longest stretch!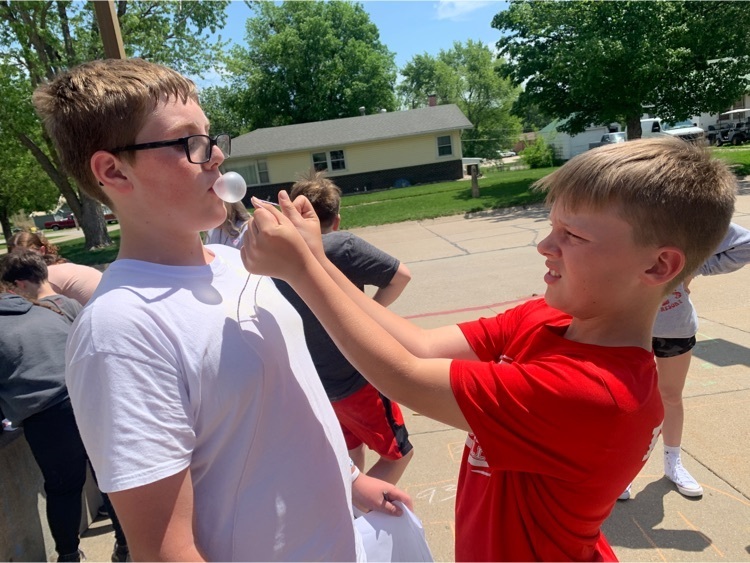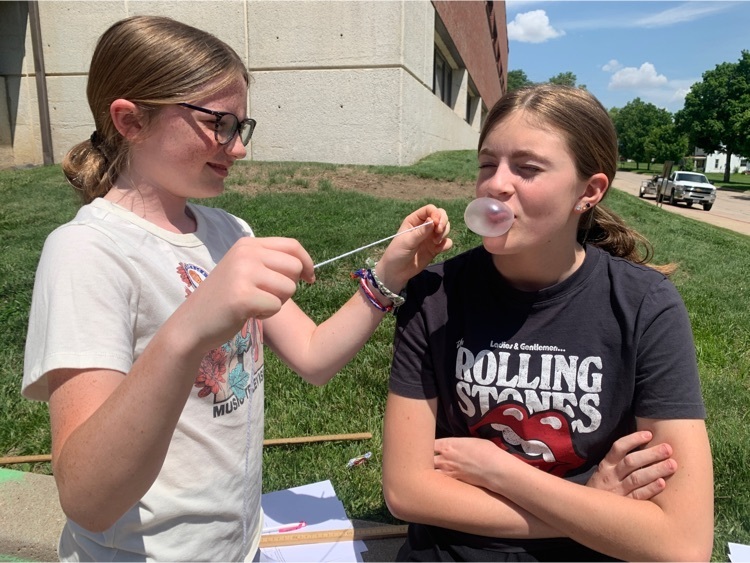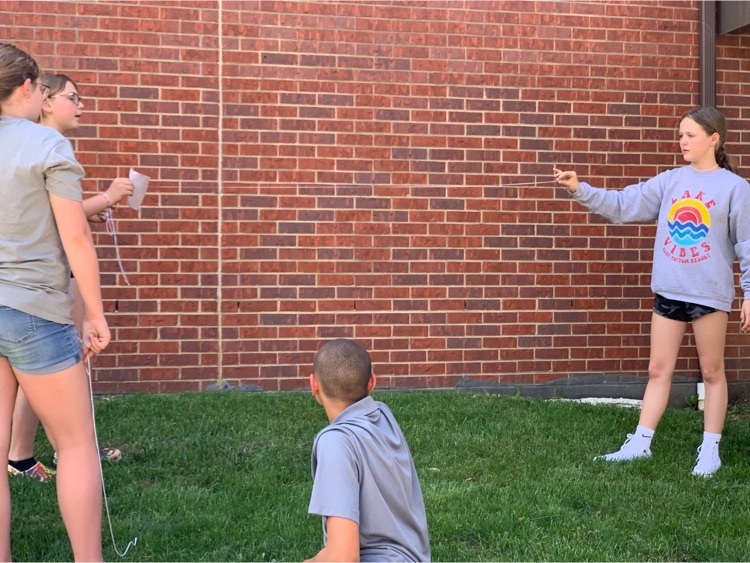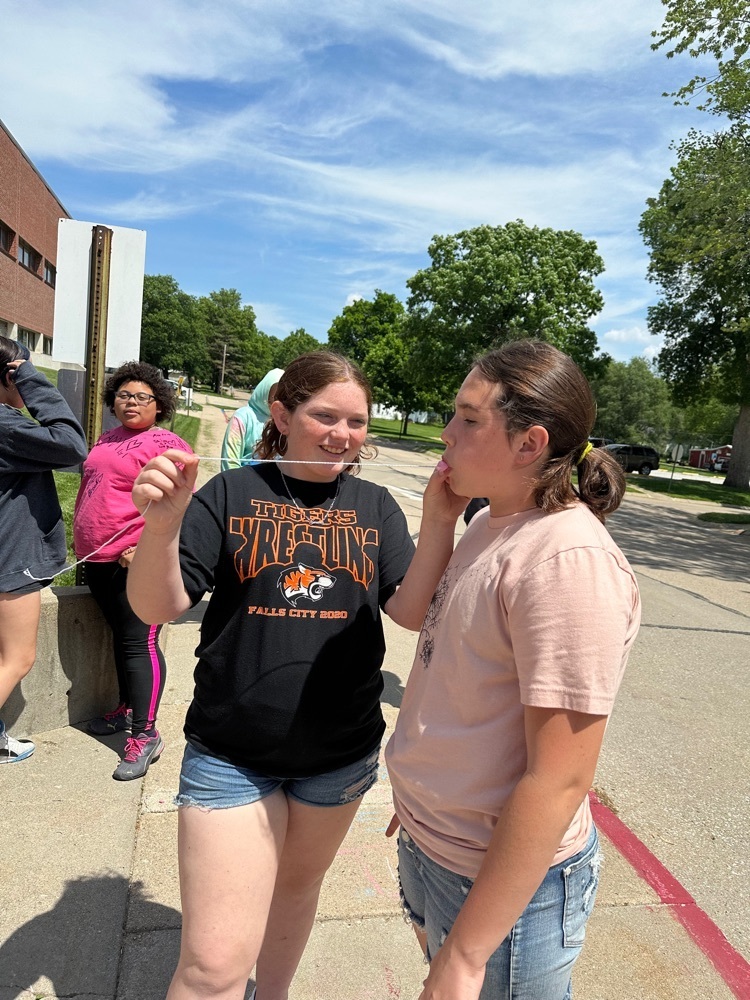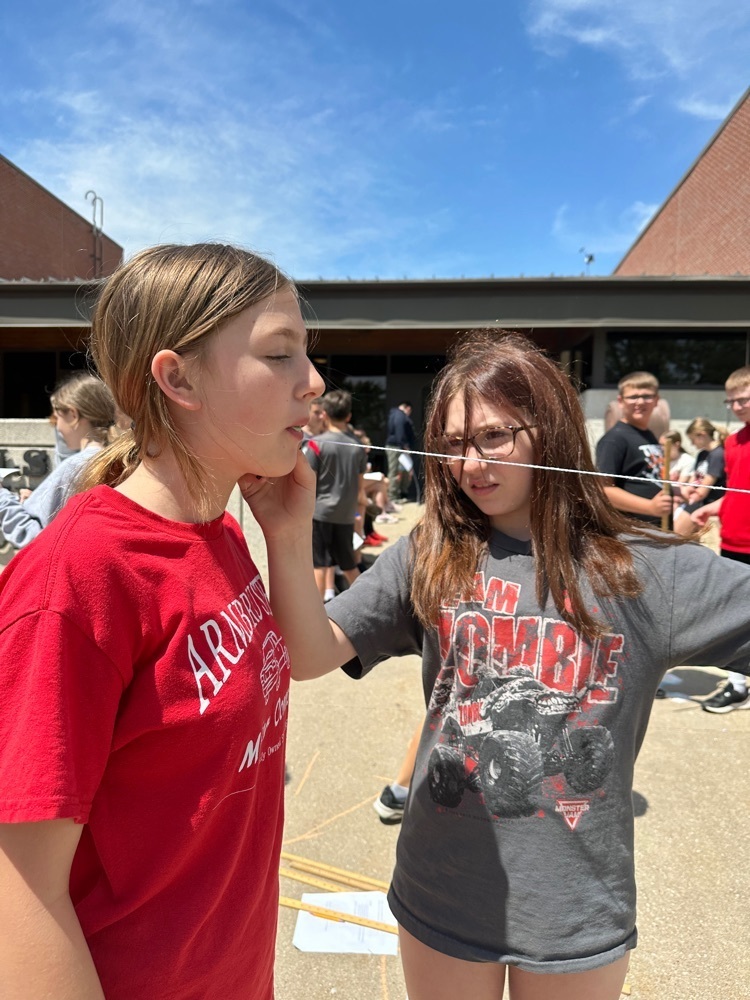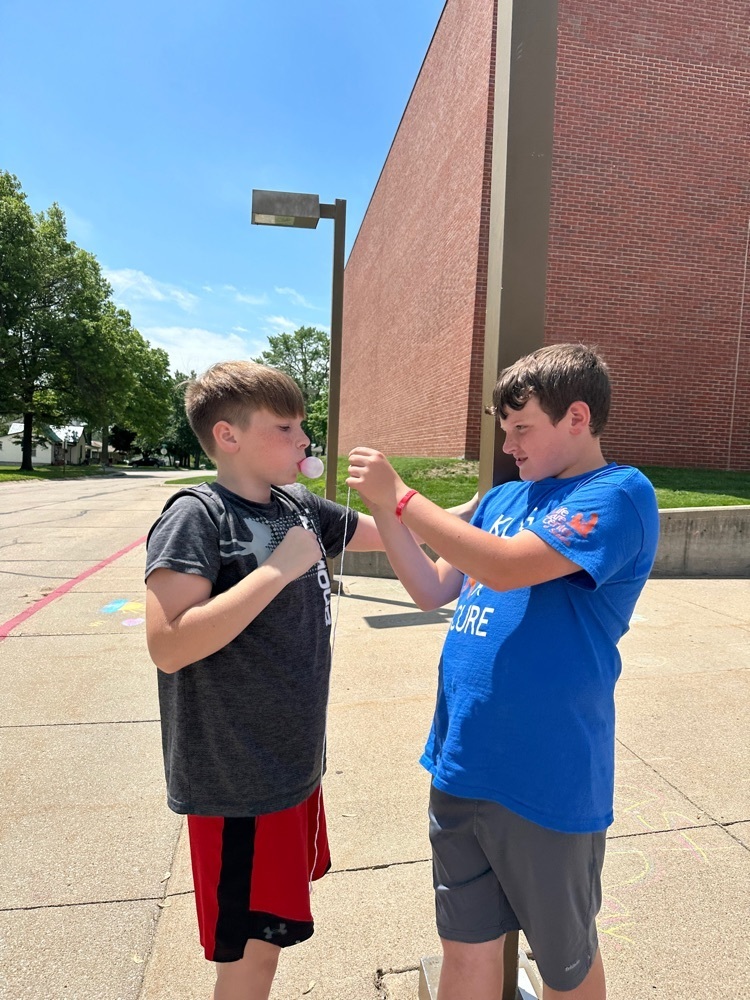 Last week in Chemistry, chem students compete the red cabbage lab. Students created a color chart using HCl and NaOH, this was used to determine the pH of household products by mixing a small sample. The Go Direct pH probe was then used to look at the accuracy of the work.