Tiger Football Players are flooding the zone this week selling Tiger Cards. If you know a Tiger football player buy a card and support Tiger Nation! All proceeds go to items that directly benefit the kids and the football program and you get lots of great deals! Thanks to all the local businesses for supporting Tiger Football!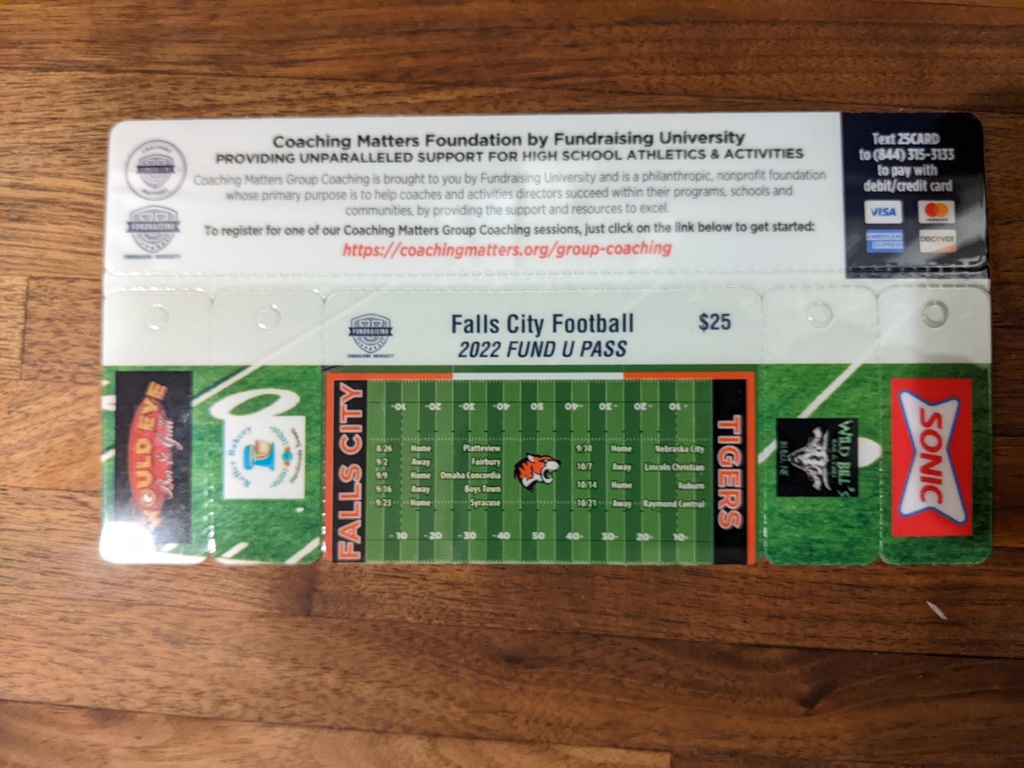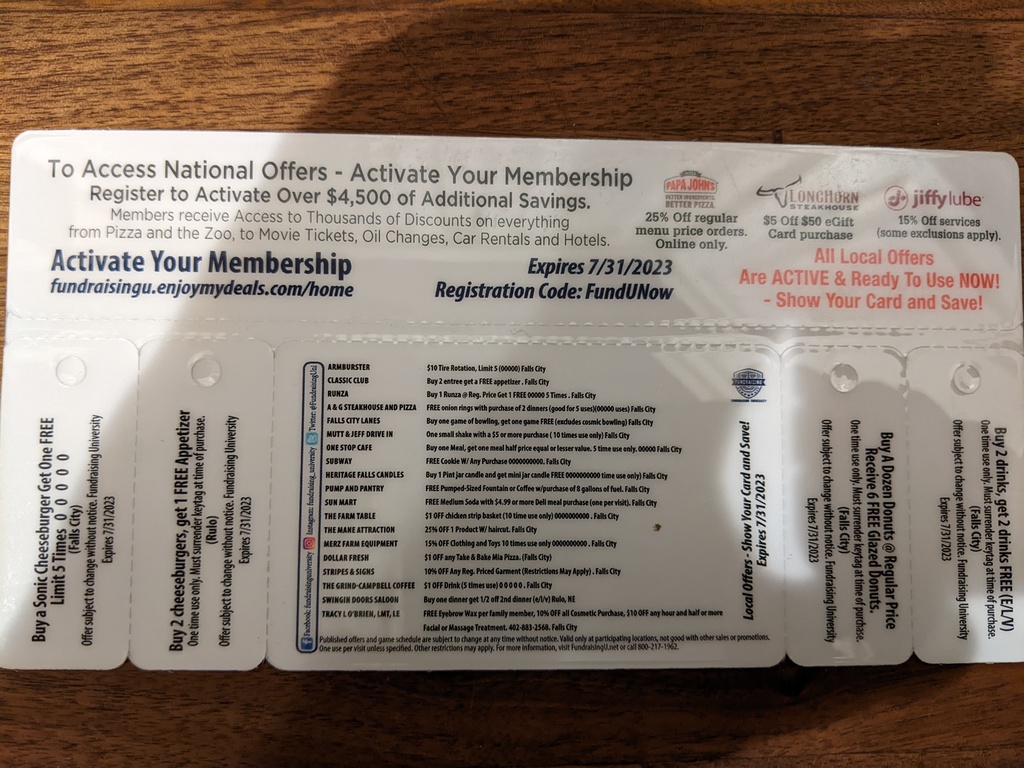 Just a reminder that the first day of school for Falls City Public Schools is Wed 8/17. PCC and Kindergarten open House is Aug 16th at 5:00PM North School open house is Aug 16th at 6:00PM South School, Middle School and High School open house is Aug 16th at 7:00PM

Falls City Middle School phones will be undergoing an update tomorrow August 9th from 9:00AM till 12:00PM. You will not be able to call into the middle school office at that time.

Band Camp 2022 is in the books. Great job by our students and Mr Novak! Thank you band parents for the meal last Friday. Go Tiger band! #herecomesmarchingseason

Football practice starts tomorrow at 6:00AM sharp at Jug Brown stadium. It would be a good idea to arrive around 5:30 so we can check your gear etc. See you then!


Reminder: The 7-12 football parents meeting will be at High School tomorrow, August 2nd at 6:00PM. As of now we are planning to meet in the auditorium at HS. Parents please make sure physicals are complete and all athletic forms are turned in so players can practice day 1.

Congrats to these two guys! Jon Craig and Jacoby Bangert tied for best summer conditioning attendance on the football team. They both hit 98% only missing 1 day of workouts. Jon did this while having a job and playing basketball. Great job!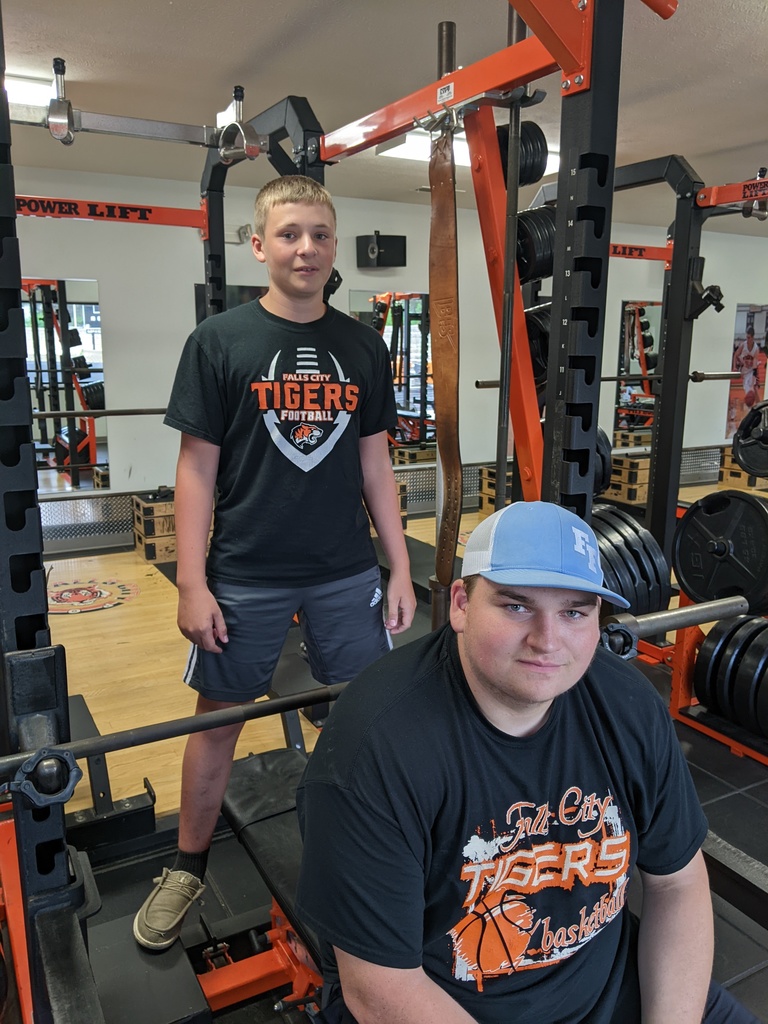 Attached is the football calendar for August. Next week is our mandatory dead week. We start football practice grades 7-12 at 6:00AM August 8th. The second week of practice we go back to school and will practice in the afternoons at our normal 3:45 time. There will be a football parent meeting at 6:00PM on Tuesday August 2nd at the HS. See you then!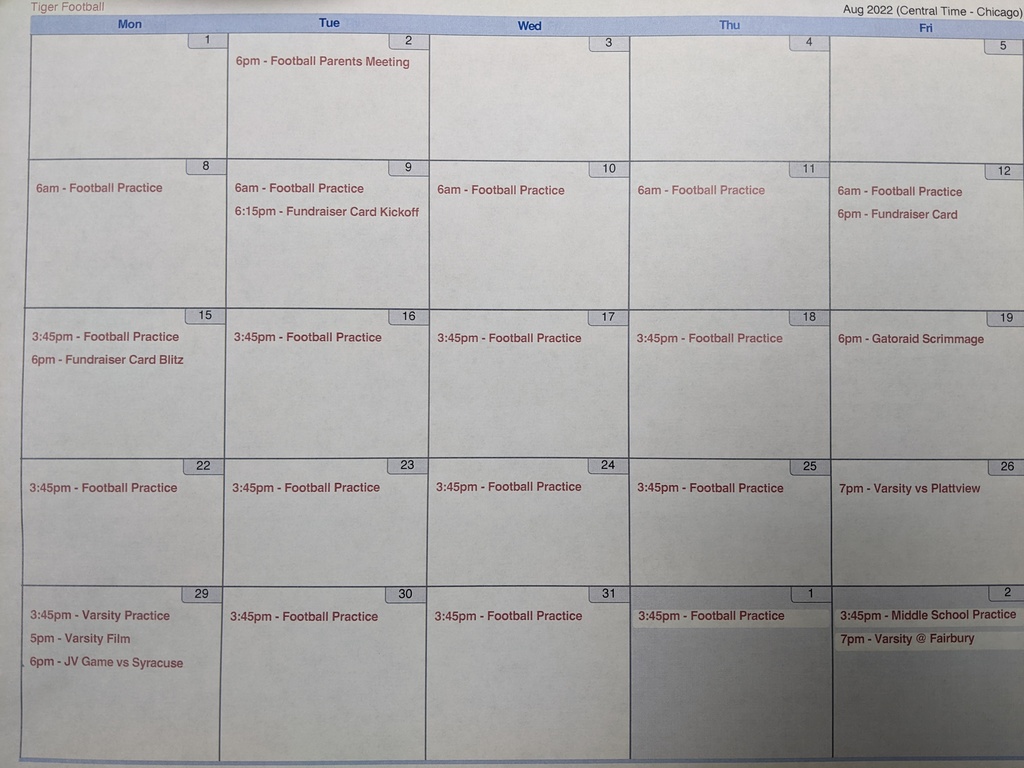 Summer Weights concluded today. The goal for football players was to make 75% of the sessions through the summer. If a player made 60% it means they worked out at least 3 days a week on average. For High School we ended the summer with 9 out of 34 potential players who made 75% (Shaded Green). If we use the minimum of 3 days a week 16 out of 34 make the cut (Shaded Yellow). For junior high anything above 3 days a week is pretty good. We had 13 out of 30 (including 6th graders) make at least 60% and 6 players hit 75%. The following players all hit their 75% goal. Good work fellas! 12th grade: Jon Craig, Kellen McAfee, Jaxyn Strauss 11th Grade: Zane Ebel 10th Grade: Robert Gilkerson, Tate Wilcox 9th Grade: Cade Caudle, Zavier Ebel, Ashton Martin 8th Grade: Jacoby Bangert, Bowdy Jones 7th Grade: Callen Furnas, Zane Elms 6th Grade: Brandon Collier, Ryder Hullman

Week 8 is in the books for football. It was camp week and things went well. Football players were given today off to recover from yesterdays competitions. Next week is the final week of weights and conditioning. Next week there will be no junior high football before weights. The first day of football practice for both Junior High and High School will be Monday morning August 8th at 6:00AM. There will also be a Junior High and High School football parents meeting on August 2nd at 6:00PM in the High School cafeteria. We anticipate the field being completed this weekend or early next week.

The Tiger football team competed at the Concordia Football Camp today. The Tigers scrimmaged Omaha Bryan, North Platte, Norris, Hartington Cedar Catholic, Beatrice, York, Fillmore Central and Lincoln Christian. We were one of the smallest schools at the camp but got stronger as it got hotter. All football players earned the day off tomorrow. We have one more week of weights, next week. August 8th we will start Fall Practice at 6:00AM on the new turf. We are finally back home! Great work today Tigers!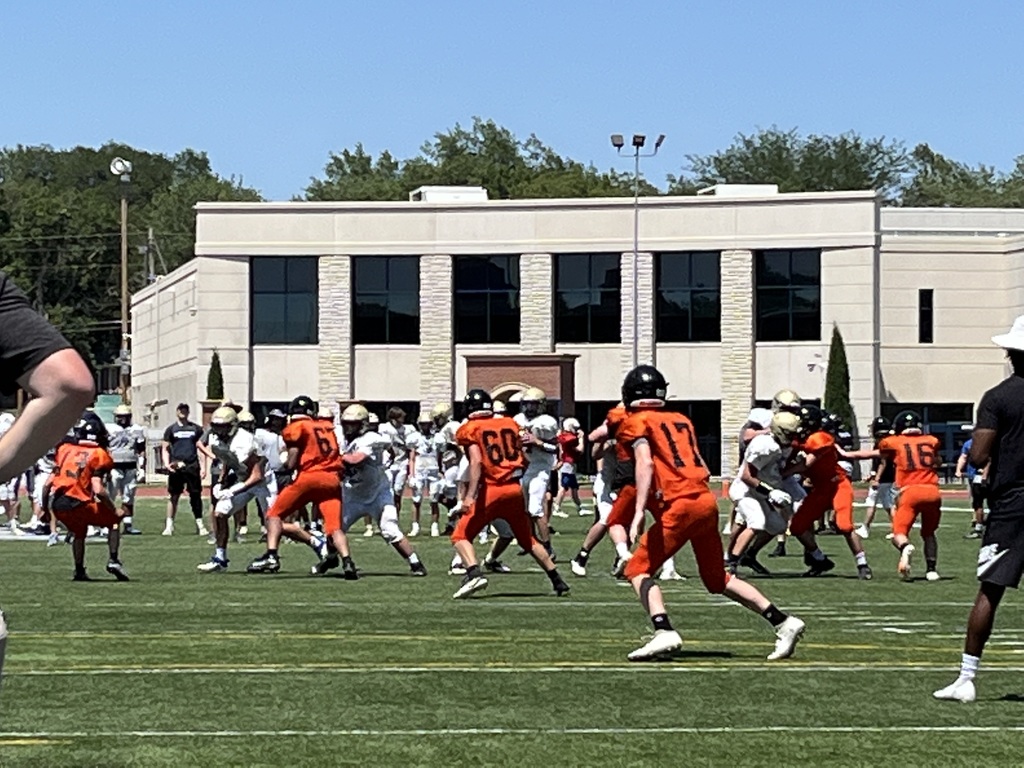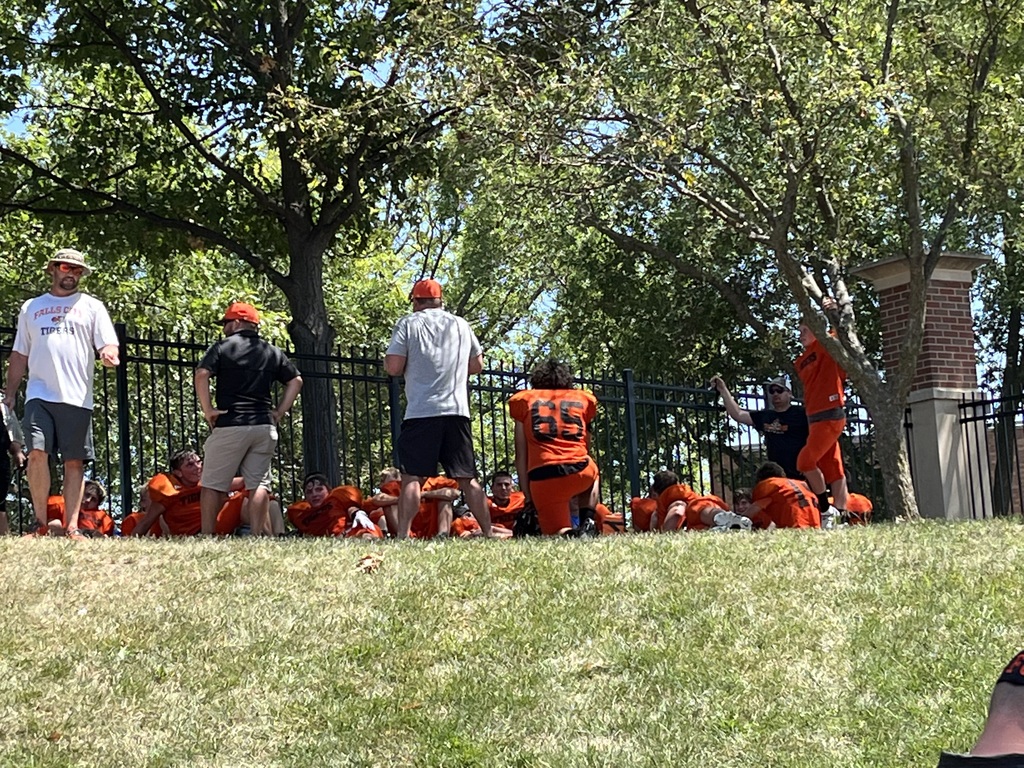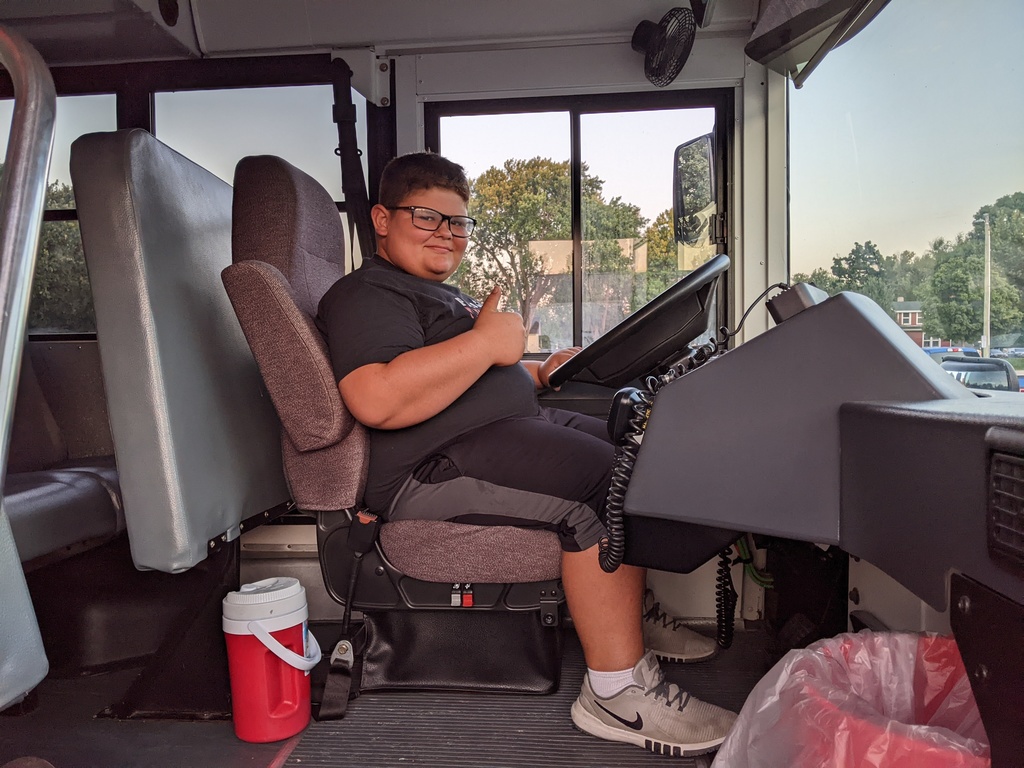 Week 7 in the books for Tiger Football. We have roughly 34 HS players and 31 JH prospective players on the books. As of now 30% of HS has met the 75% goal and 25% of JH have met the 75% goal. We have 71% of HS at 50% or higher and 65% of JH at 50% or higher in regards to attendance. Thursday and Friday were our first days of camp. We had to adjust due to lightning on both days but the Team worked hard and adapted well. This week we continue 7-12 football camp on Monday, Tuesday and Wednesday at South School from 6AM till 8AM. Thursday the High School travels too Seward to compete at the Concordia camp where we will get our first full contact test. As the heat and humidity climb so does the challenge. Go Tigers!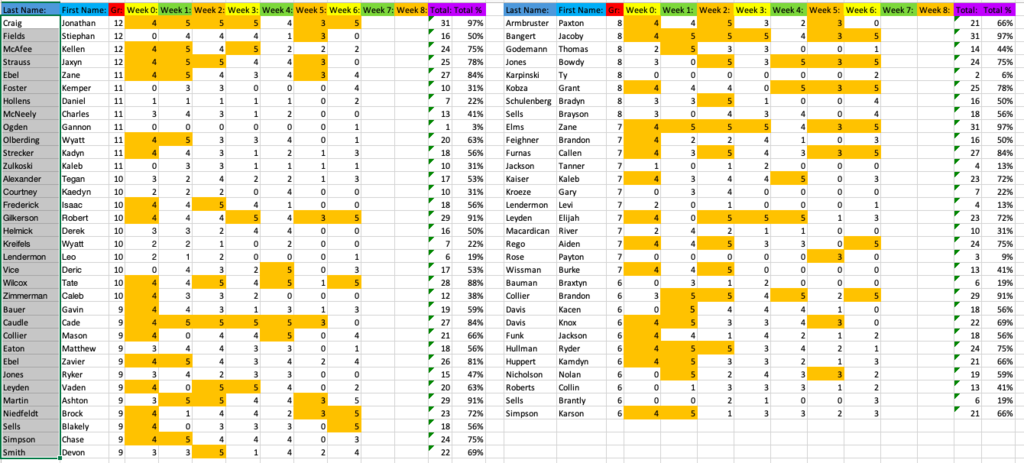 Click the link to check out the aerial view of the new stadium. Still have a few thing to finish before it is ready for the work. Welcome to the Jungle! Thanks Dana Haines for the drone view.
https://youtu.be/k25-0yzjYDA

Falls City Middle School sent out the back-to-school letter today. Included in the letter is an insert with information about athletics. It also includes a link to the back-to-school video for 7th and 8th grade parents. The video is convenient way to view information about the school when you have time and to avoid scheduling conflicts. There will be a meeting over this information for 6th grade parents/students and new FCMS parents/students at 6:00PM on Thursday August 11th in the FCMS gym. The links to the letters and video are below and you can access them here in case you need them later. Link to welcome back letter:
https://5il.co/1e2lr
Link to athletic letter:
https://5il.co/1e2lp
Link to parent informational video:
https://youtu.be/gCURo8-2hMg

Reminder that Tiger Football camp starts Thursday morning 6:00AM at Jug Brown Stadium. The camp is for Tiger Football Players in grades 7-12. See ya then!

Week 6 in the books and it was a short week with a few guys out on vacation. Things pick up the next 2 weeks for football. Wednesday we have 7 on 7 at Sabetha. Thursday, Friday, Monday, Tuesday and Wednesday we have Tiger football camp from 6:00AM to 8:00AM at the Stadium. This is a camp for 7-12th grade free of charge for Tiger football players. Thursday July 21st we travel to Seward for our first full contact scrimmages. This is an all day camp and is only for 9-12th grade players. Players must attend at least 2 days of football camp to compete in the scrimmages at Seward. There is a previous post about the changes to the weight room schedule due to camps through July 21st. Finally I want to give a shout out to our incoming 6th graders who have been lifting this summer. Not just football boys but we have a good chunk of 6th Grade girls in the weight room. Keep up the great work and just 48 days till the return of football Fridays!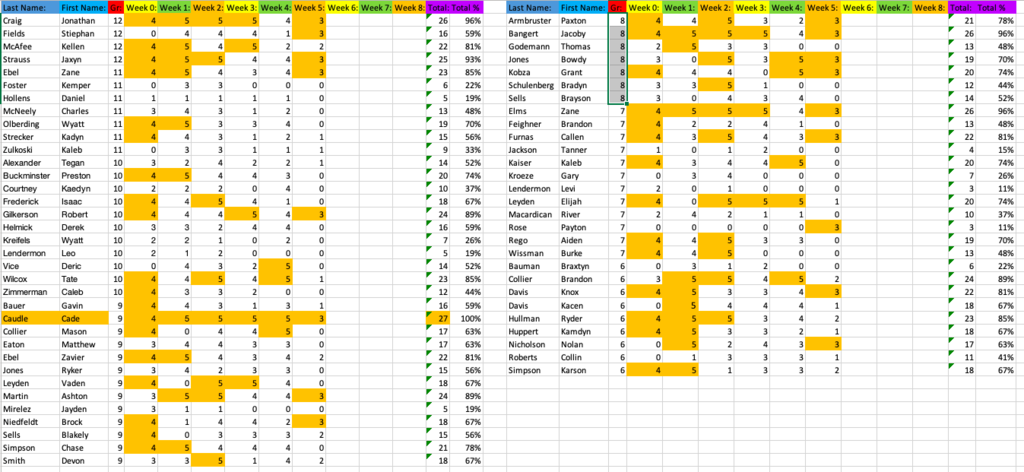 Updated weight room schedule through July 22nd. See photo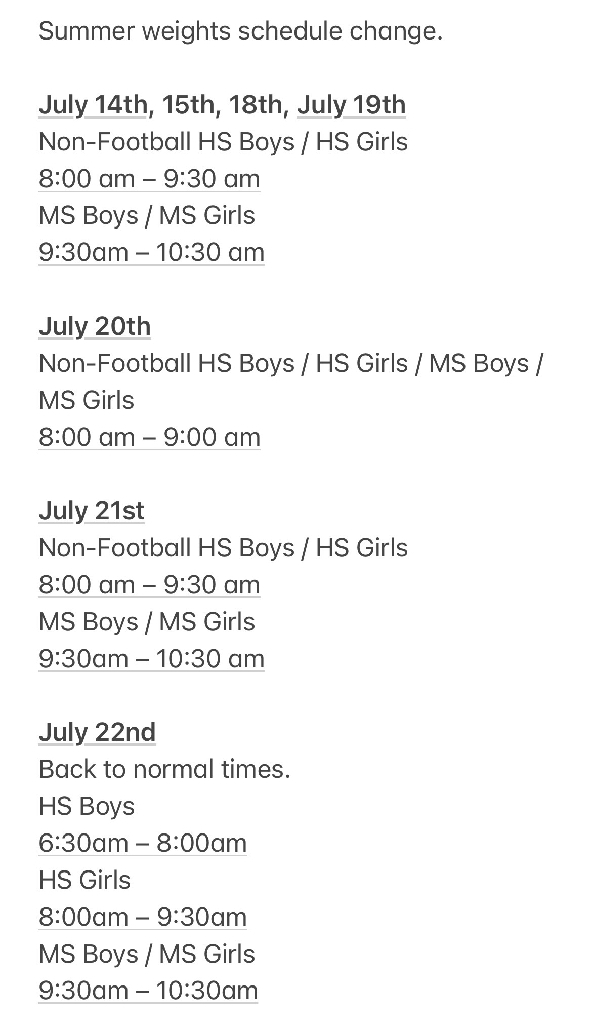 There will be a parent meeting for Football Parents on August 2nd at 6:00PM in the High School Cafeteria. This meeting is for all middle AND high school football players parents. We will cover schedules for the season and answer any questions.

Middle school boys no football this morning due to storms. You will have weights starting at 9:30.