Omaha World-Herald Softball Honorable mention All-state. Madi Jones, Kacy Brewer, Elyse Poppe, & Hannah Collier.

Congrats to the #9 ranked Falls City 2 Rocket League team (Chase Simpson, Chase Brown, and Ryker McCullough) on defeating the #8 ranked Conestoga 1 team 3-0 in a best of 5. They advance to the quarterfinals next week and will more than likely take on #1 ranked David City 1. A win next week will advance them to the state tournament in Hastings on Saturday, November 19. #4 ranked FC 1 (Peyton Brown, Ethan Boatright, and Eric Heinzelman) plays #13 ranked Thayer Central 1 Thursday afternoon at 4:15. The competition will be live streamed via Twitch. With a win, they would more than likely face #5 ranked Syracuse 1 in the quarterfinals next week.

The end of the season steak fry for Tiger Football players in grades 7-12 will be at noon on November 13th in the High School Cafeteria. Please RSVP with Coach Bangert so we know how many steaks to prepare. (Send him an email so he knows if you will attend) See you then!

Congrats to #35 ranked Burkewizz (Burke Wissman) on his 3-0 victory over #30 Jaxalorian from Hershey, NE, today and for advancing to round 2 of the NSESA Fall Playoffs. He will take #3 Ace from Louisville on Thursday at 3:45. Rocket League 2 vs Conestoga is moved to Wed. at 4:10

South School students have the opportunity to participate in the Tiger Branch of Frontier Bank In-school savings program. The Falls City Chamber of Commerce ribbon cutting was held this morning at South School for the opening of the Tiger Branch of Frontier Bank. Parents, students, staff and Frontier employees were on hand for the event. This is a financial literacy program for 3rd-5th grade where the bank branch will be open for student deposits 2 days per month.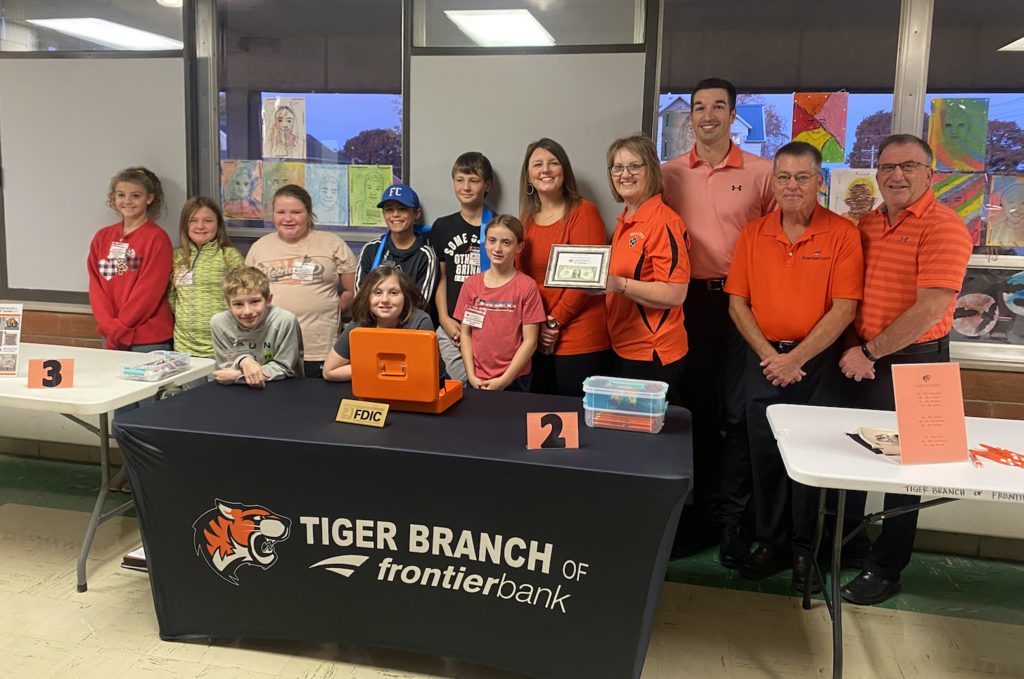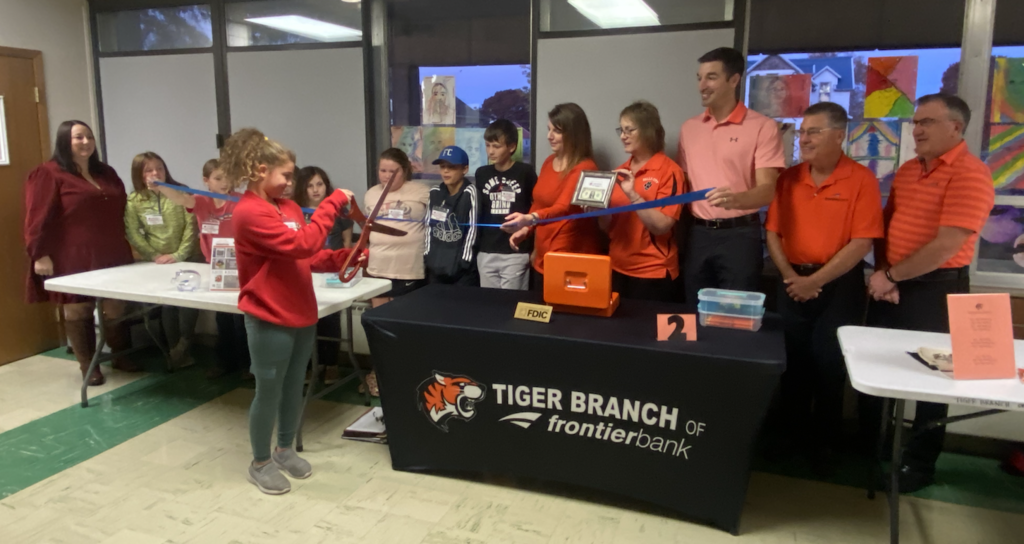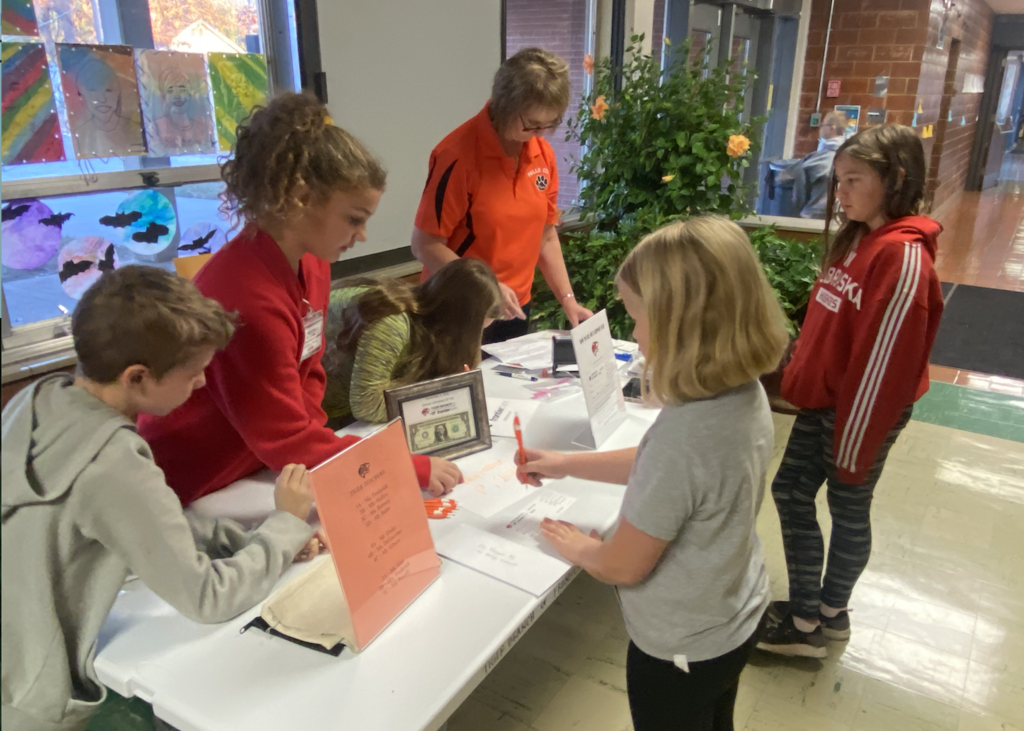 The NSESA Fall Season Playoffs begin today for ESports. This afternoon, Smash Bros will compete and be live streamed through our Twitch Channel (FCPSeSports). This evening, FC2 Rocket League competes against Conestoga1 for a trip to the Elite 8 where they would meet #1 David City

In the month of November the Fresh Fruit & Vegetable Program will be highlighting Brussels Sprouts. This vegetable is a great source of potassium and Vitamin C and A. Brussels Sprouts look like little heads of cabbage and they can be eaten raw or cooked. To find out more about Brussels Sprouts check out the attached information sheet.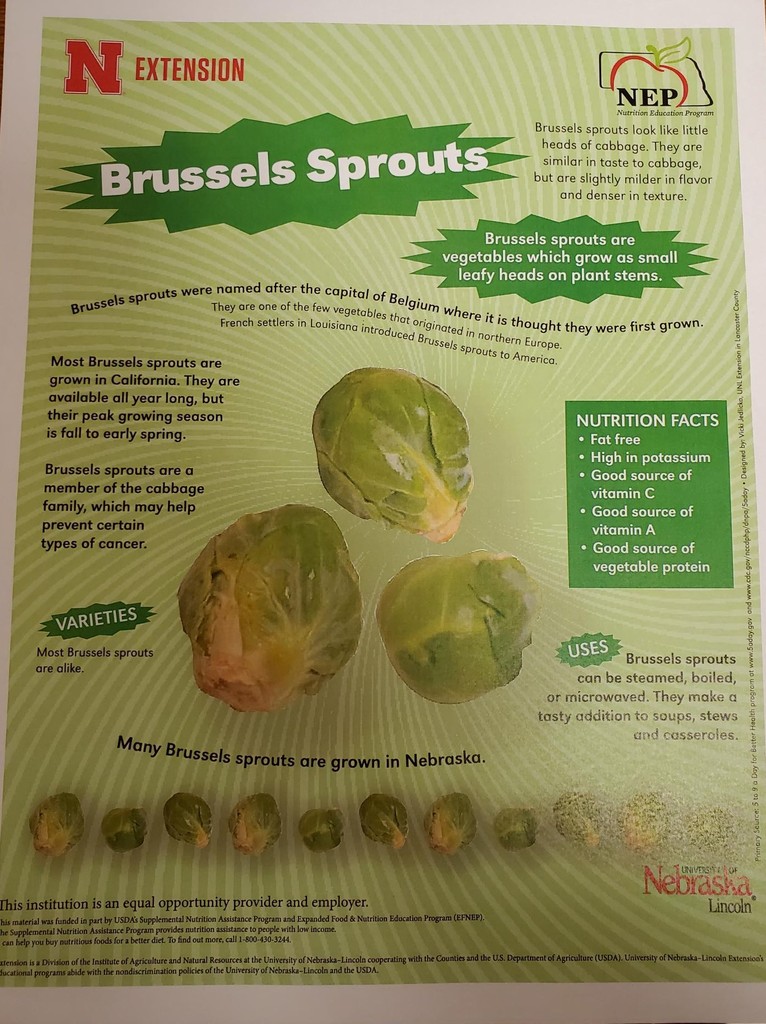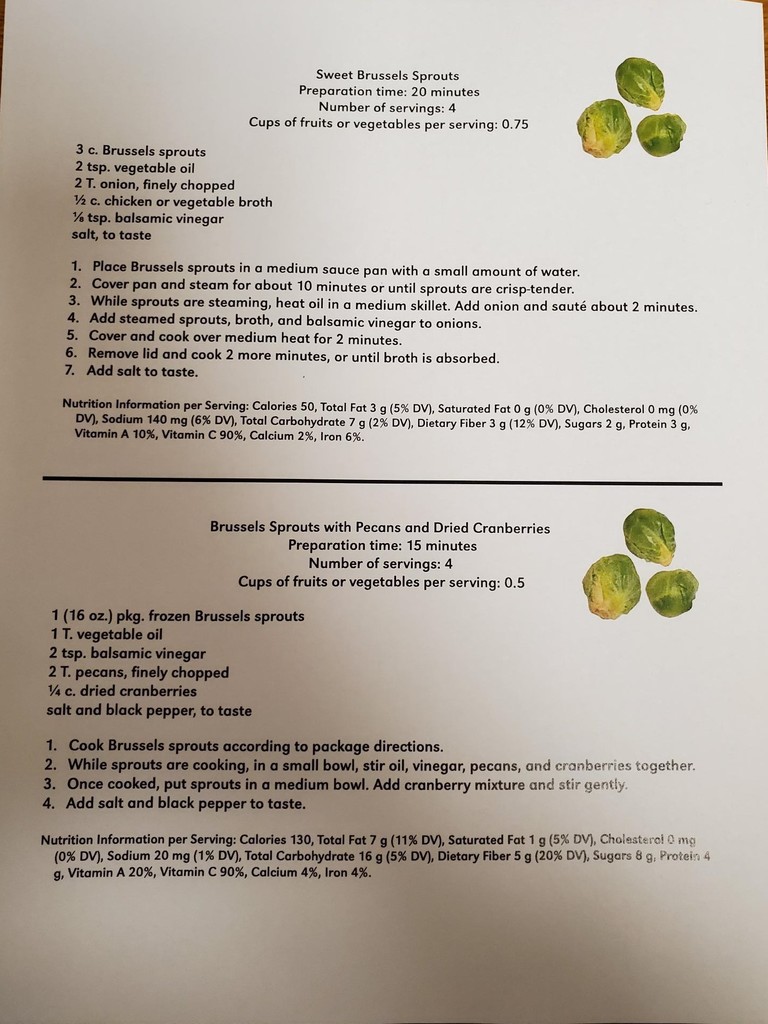 The 1st graders in Mrs. Glathar's classroom did a science experiment with candy corn. They picked 5 different liquids to put the candy corn in and made predictions on what would happen. After letting the candy sit, they made observations about the candy corn.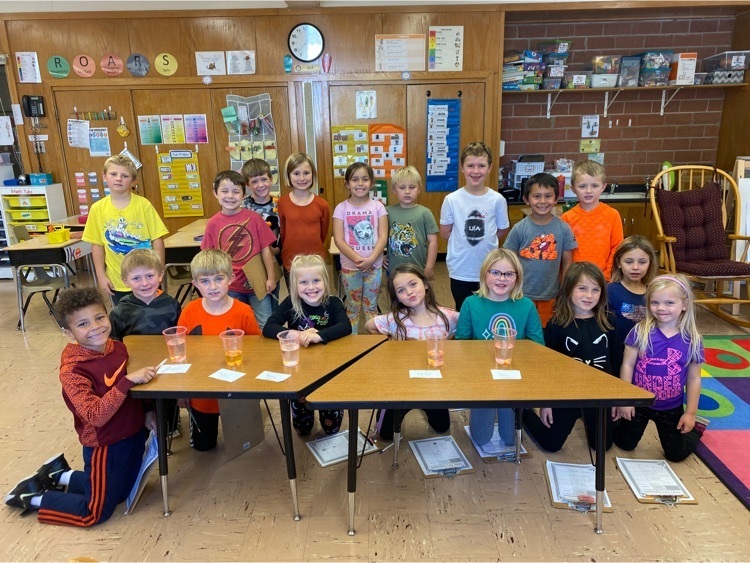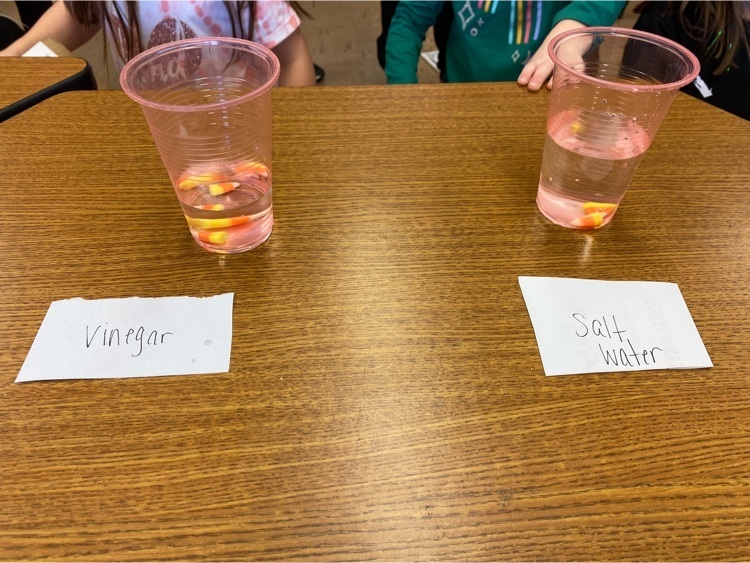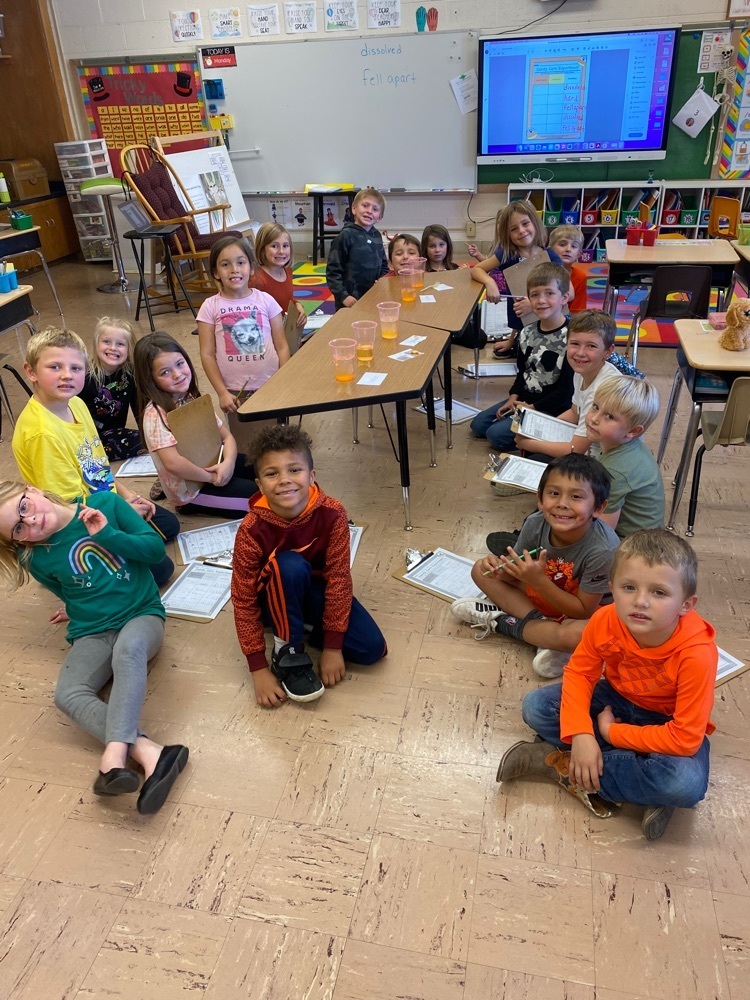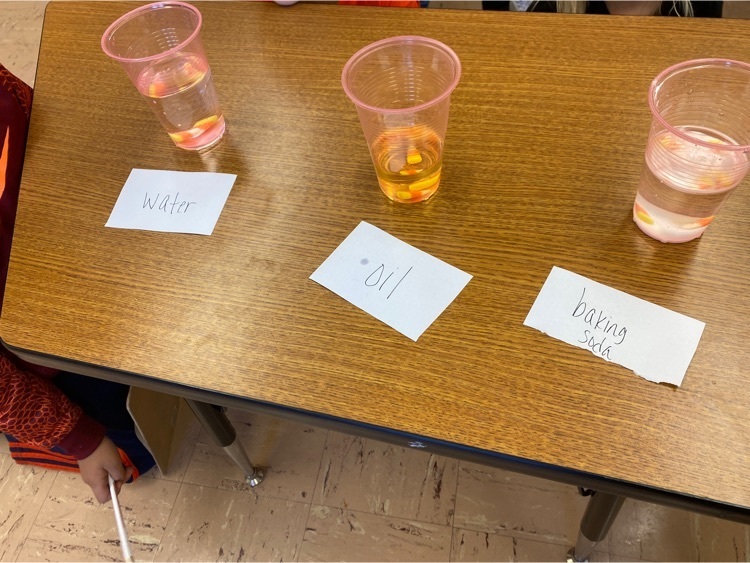 Happy Halloween 🎃 Foods class is enjoying dirt cups with gummy worms today.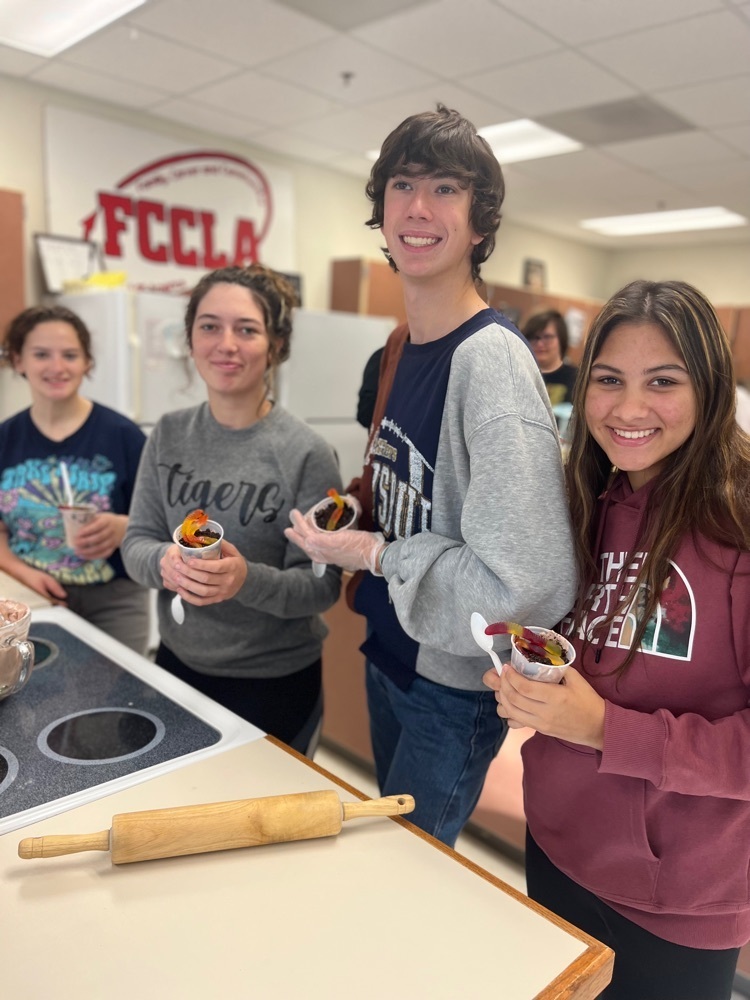 The Southeast Nebraska Gun Club donated $300 to the FCPS physical education archery program. These funds were raised from their annual Whitetails Unlimited Banquet, which the majority of the proceeds are directed to support organizations that help promote hunting and hunter safety organizations. The Southeast Nebraska Gun Club is thrilled that archery is taught in the schools and hope this support will allow the school to purchase new equipment to keep it going.

Reminder: P.I.E. Treat the Track tomorrow 3-5pm at Jug Brown Stadium. Free admission. Accepting donations of snack items for the classrooms.
Middle school red ribbon week finale! Live drug free!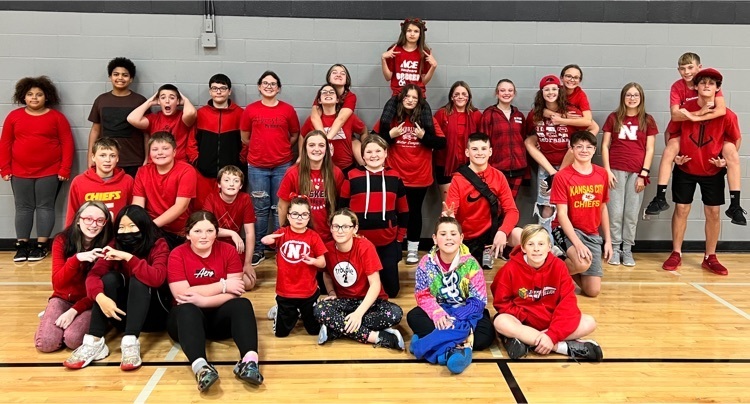 The Falls City FFA chapter attended the Opening Session of the 95th National FFA convention. This was followed by some time in the career fair, expo, and a work shop called "know yourself to grow yourself" where students learned how to grow their leadership influence!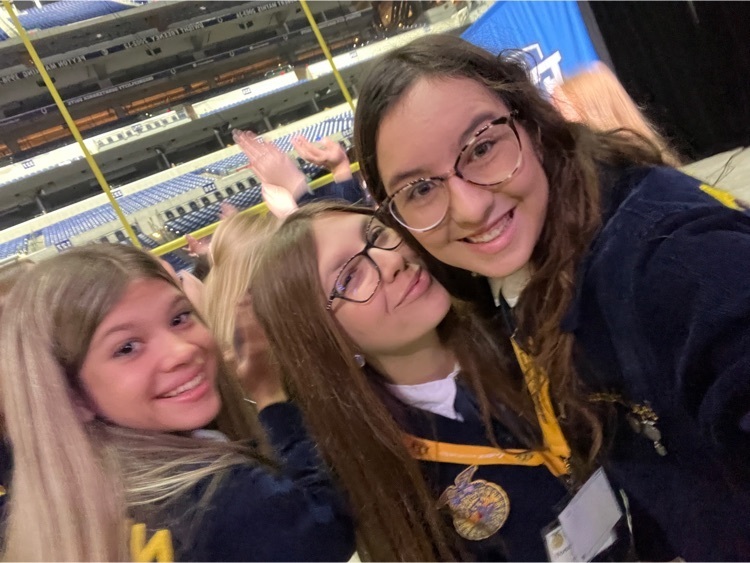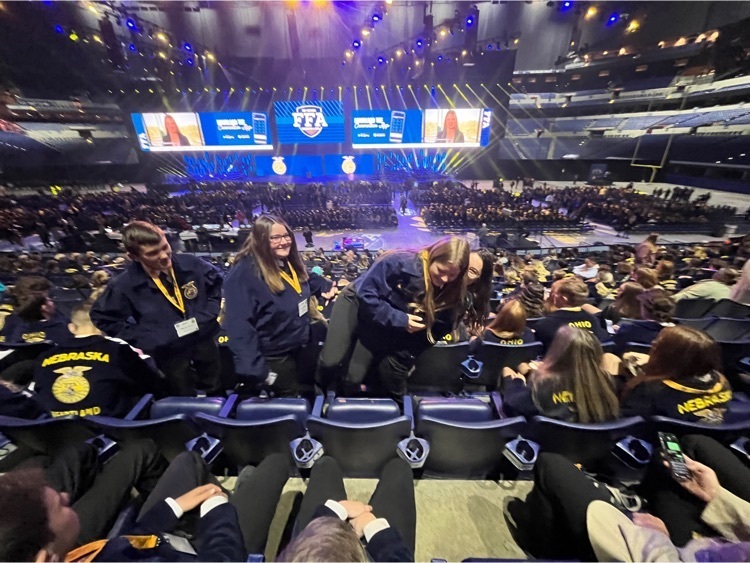 FCHS Fall Vocal Concert tonight! Welcome to Broadway! #showyourstripes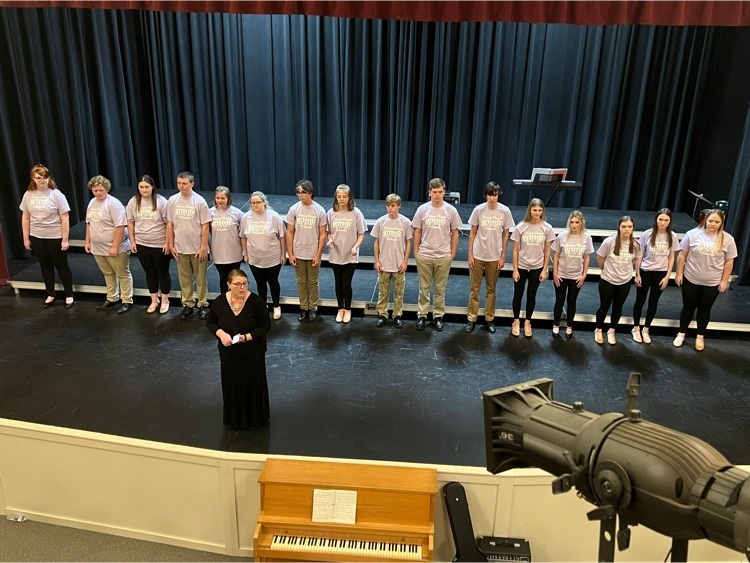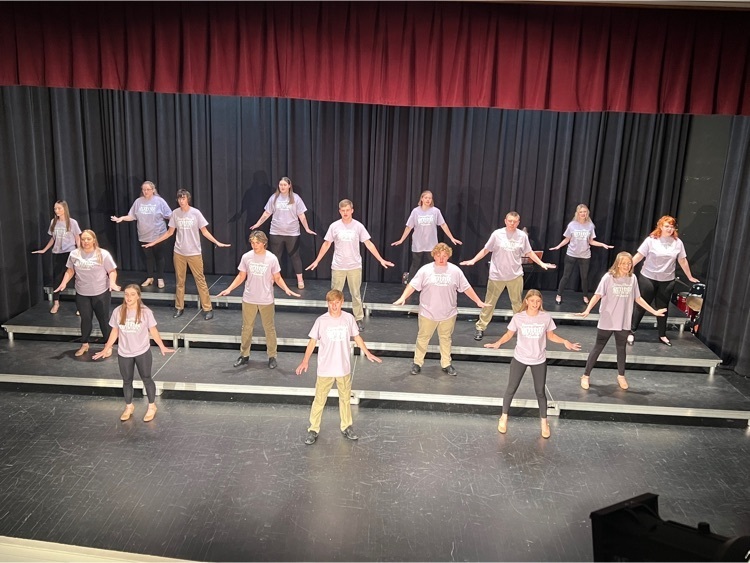 2022 ECNC Softball All-Conference selections. 1st Team: Madi Jones, Kacy Brewer, Elyse Poppe, Emilou Schulenberg Honorable Mention : Hannah Collier, Emily Vitosh
Together we can make a difference! NJHS wants to help Richardson County families who struggle with food insecurity by donating items to SENCA and the Richardson County Humane Society. Bring items to the middle school October 31 - November 11.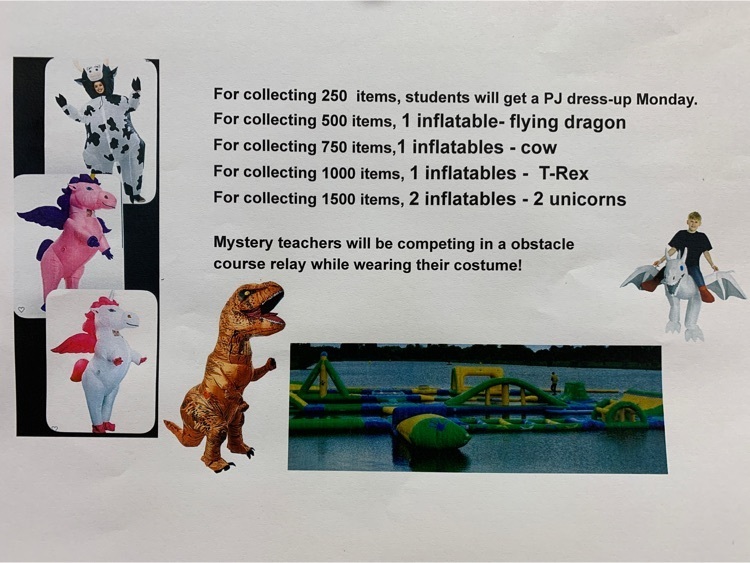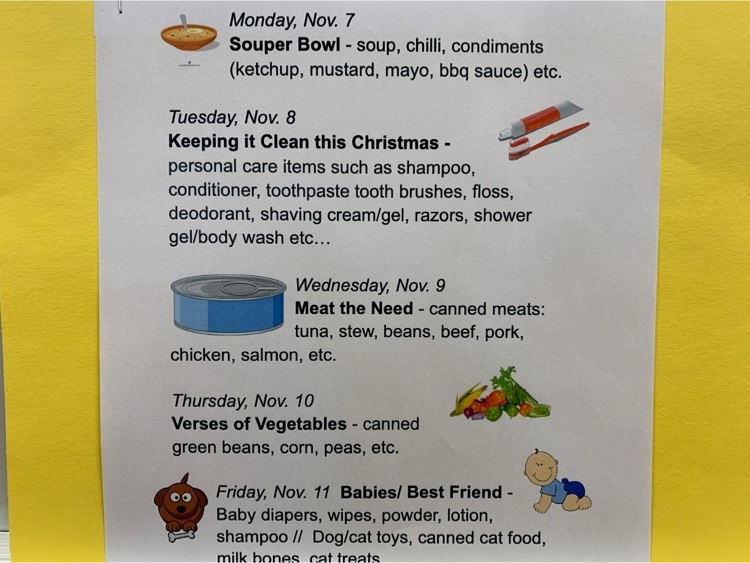 This week the theme is Fall so Mrs. Bauman's preschool class took advantage of the beautiful weather and went on a leaf hunt!! We had a great time!!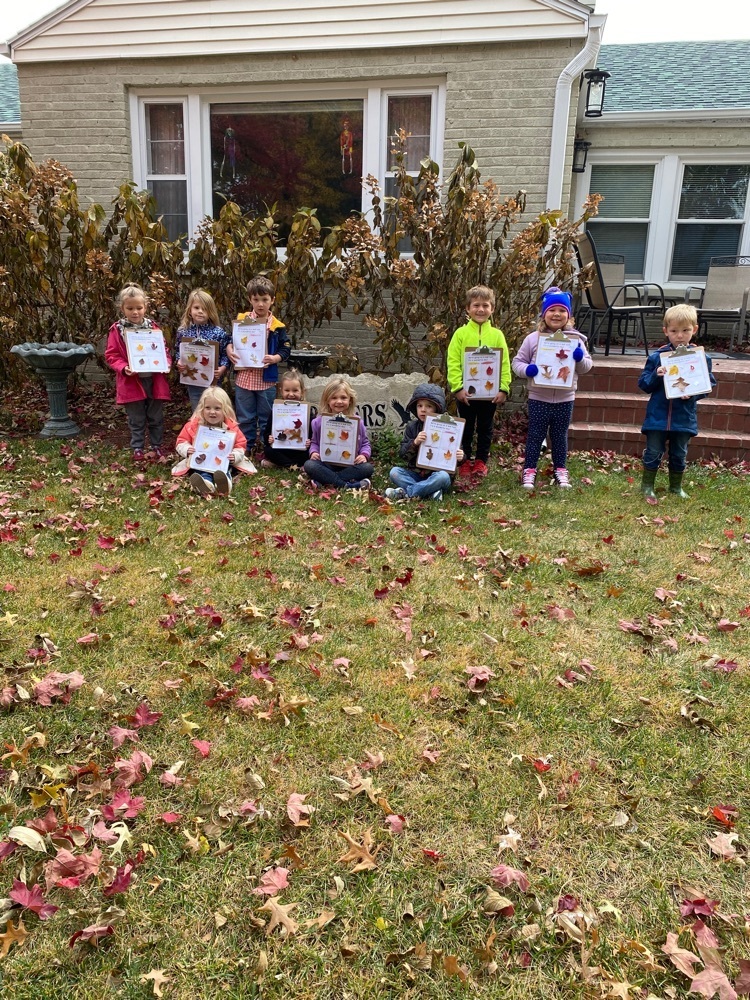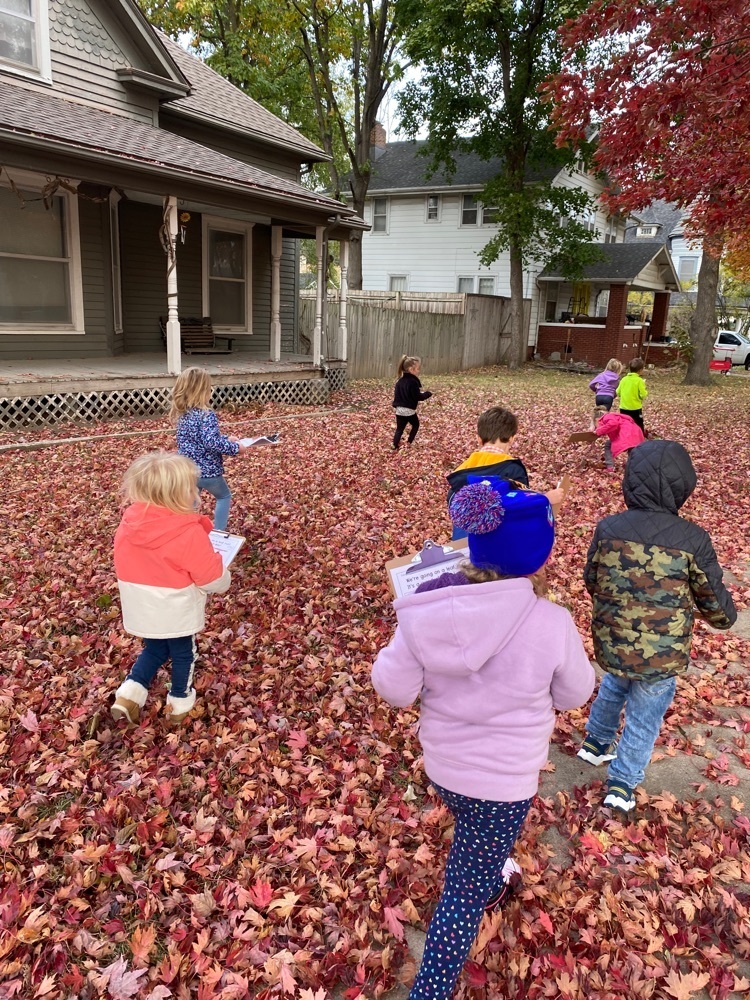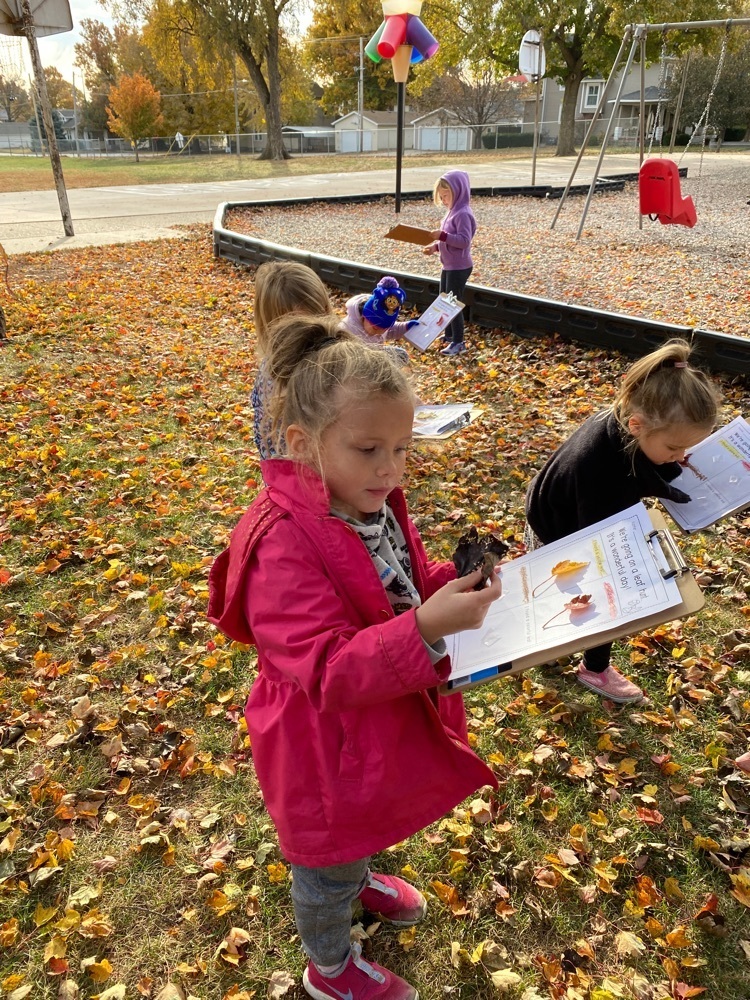 FFA convention crew learning about Kenzie manufacturing plant. We watched a planter being built as well as the history and career opportunities! Another great tour!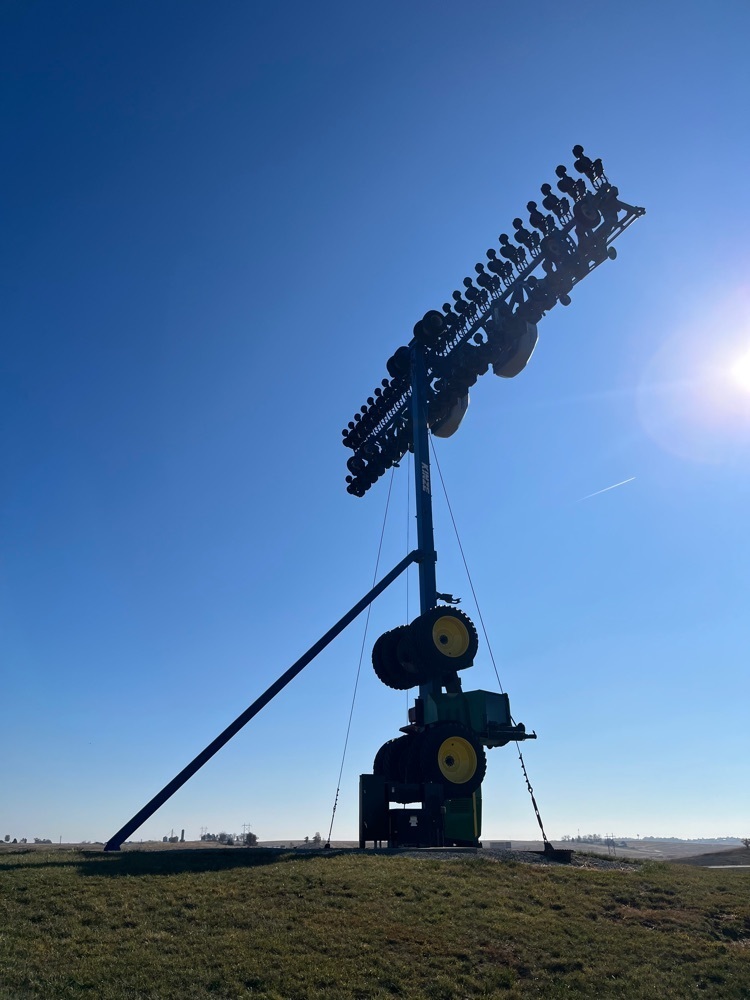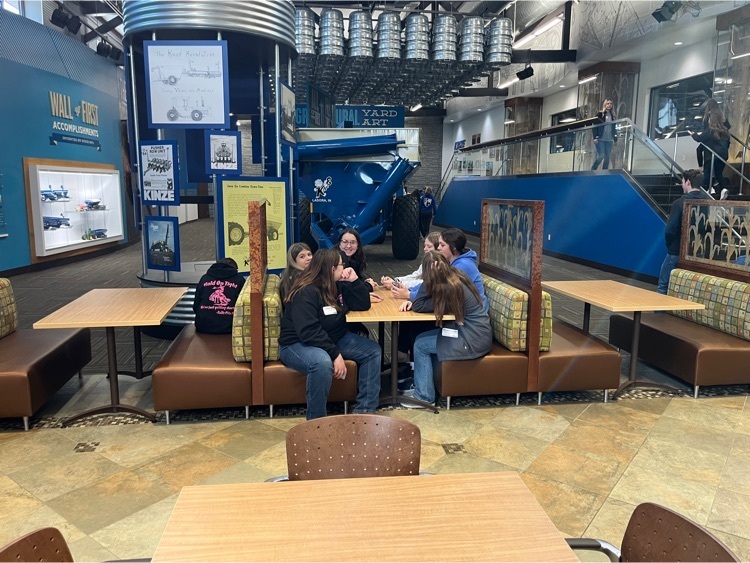 FFA Members heading off to the National FFA Convention! It's going to be an exciting week!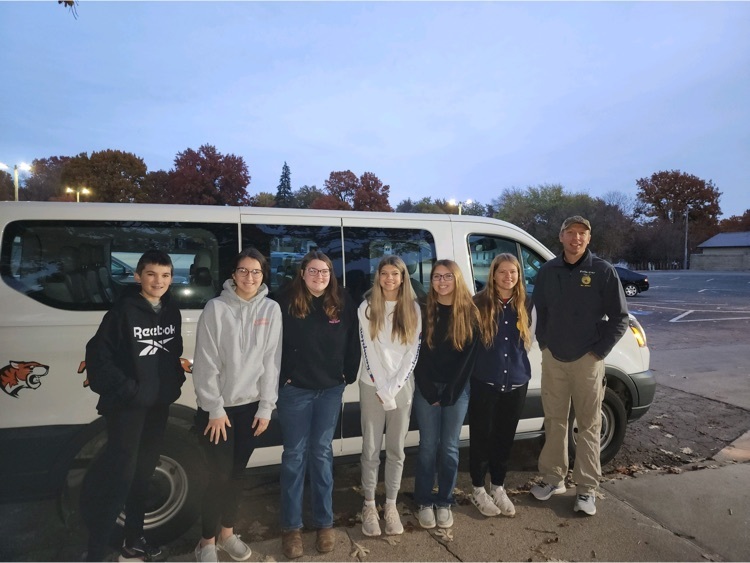 Started the convention trip with a couple of great tours! Hawkeye Breeders! We learned about this company which collects and ships straws of genetic material for artificial insemination for cattle all across the world. Second tour was at the Bridgestone tire plant. We got the in depth look at how tires are made and constructed.