Annual Lifeskill's Thanksgiving dinner. Falls City Public Schools wishes everyone a safe and happy holiday.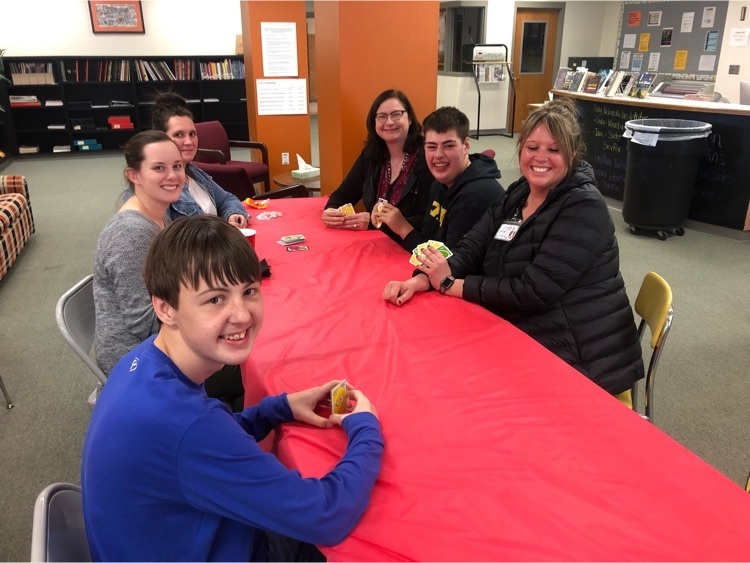 Thanks cub scout pack 391 for the goodies that were found in the teachers lounge this morning! Happy Thanksgiving everyone!

The FC1 Rocket League team finished 4th at the NSESA State Tournament on Saturday.

Just a reminder that the football parents meeting for current grades 6-11 will be Sunday November 21st at 7:00PM at the Middle School Gym. Hope to see you there!

North School and South School students came together on Friday morning to enjoy games. Here is a recap of the event:
https://youtu.be/h2WYRXnEDnU


FCHS One-Act performances will be this Saturday, Nov. 20th, 7 pm and Sunday, Nov. 21st, 2 pm. Come out and watch.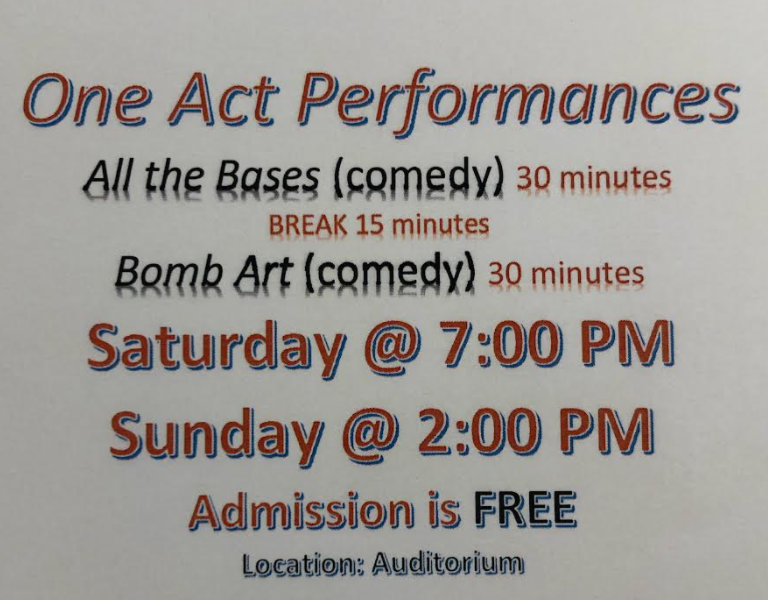 Falls City Boys Basketball Parents meeting will be Monday, November 22nd at 5:45pm in the High School Gymnasium.

Picture and Video from todays FCMS National Junior Honor Society food drive assembly. Click the link below to watch the video:
https://youtu.be/wFfrmZcrPD0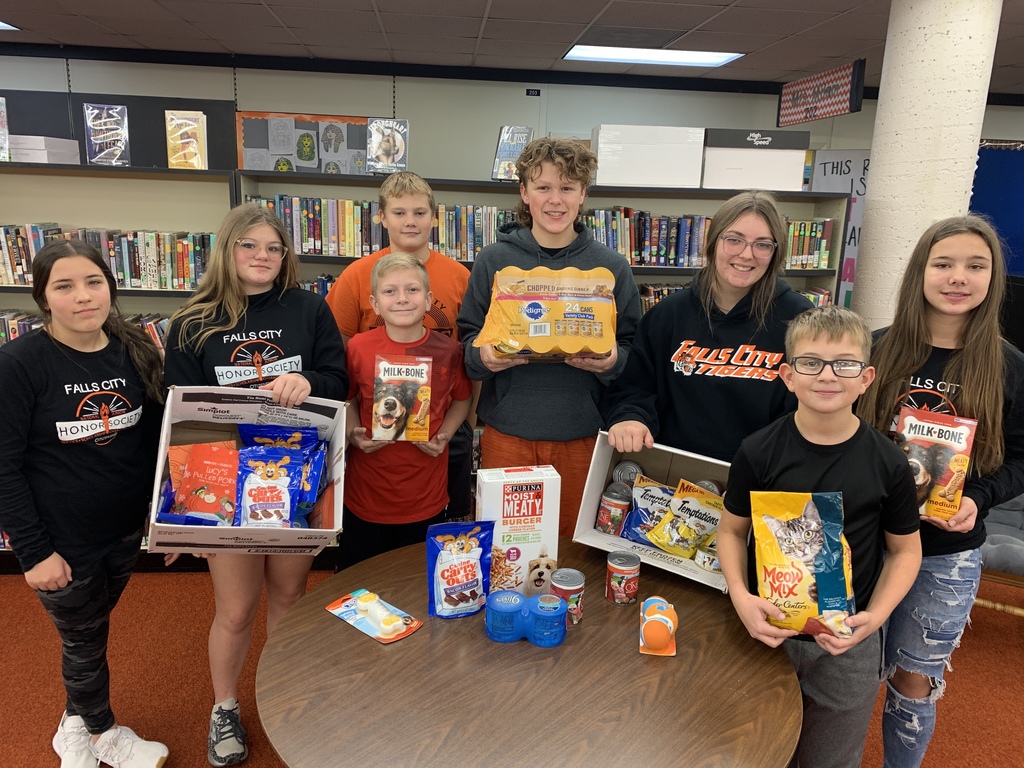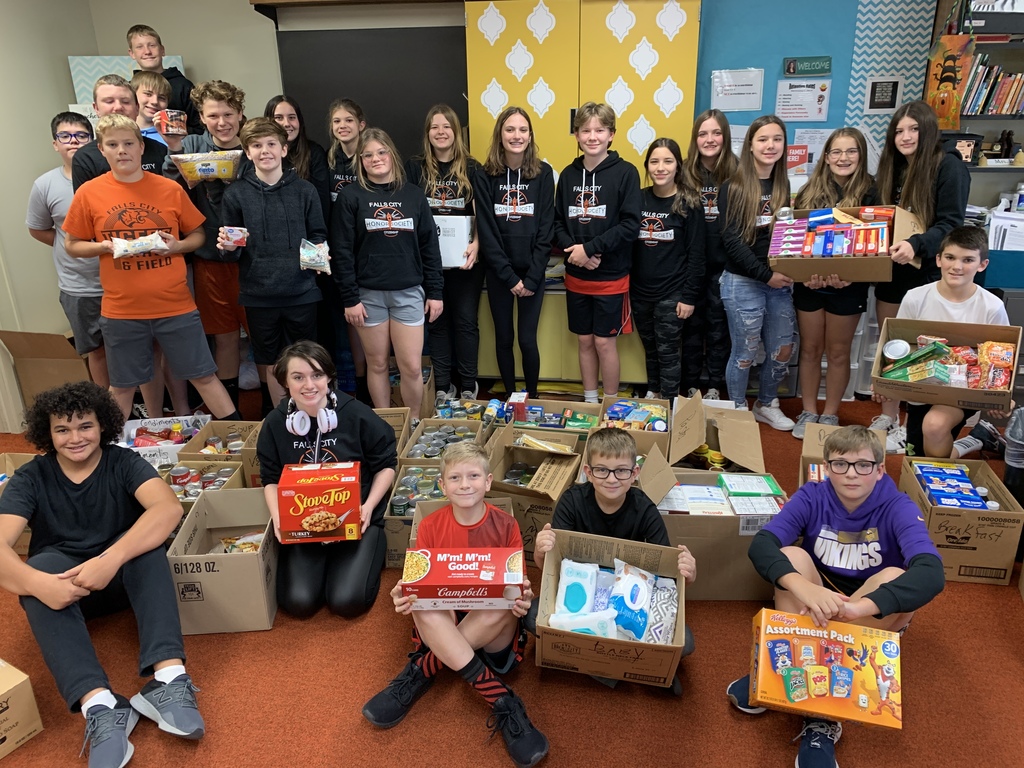 FCHS students and Mr. Miller utilizing the newest addition to our metal shop. An Ironworking machine that shears flat metal, angle iron, punches pipe, and holes. The majority of this machine was paid for with an FFA grant and donation by FFA alumni. #ffa #metalfabrication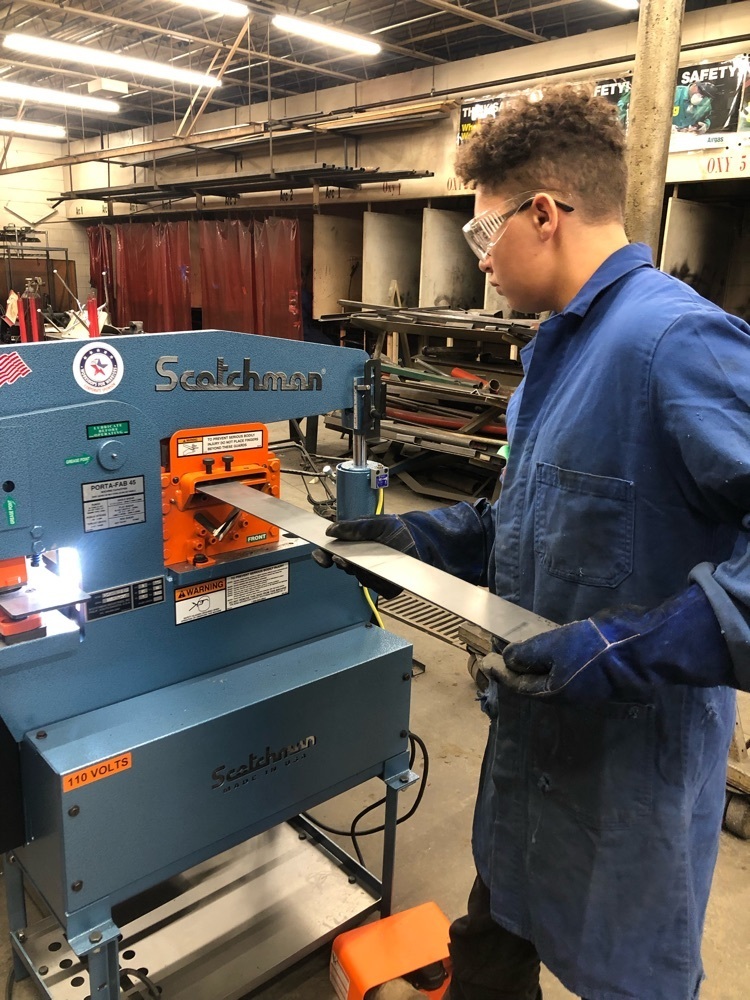 Falls City High juniors and seniors in Psychology, spent their afternoon with their South school friends teaching about our senses. #Studentcenteredlearning #Senses #Perception #FCTigers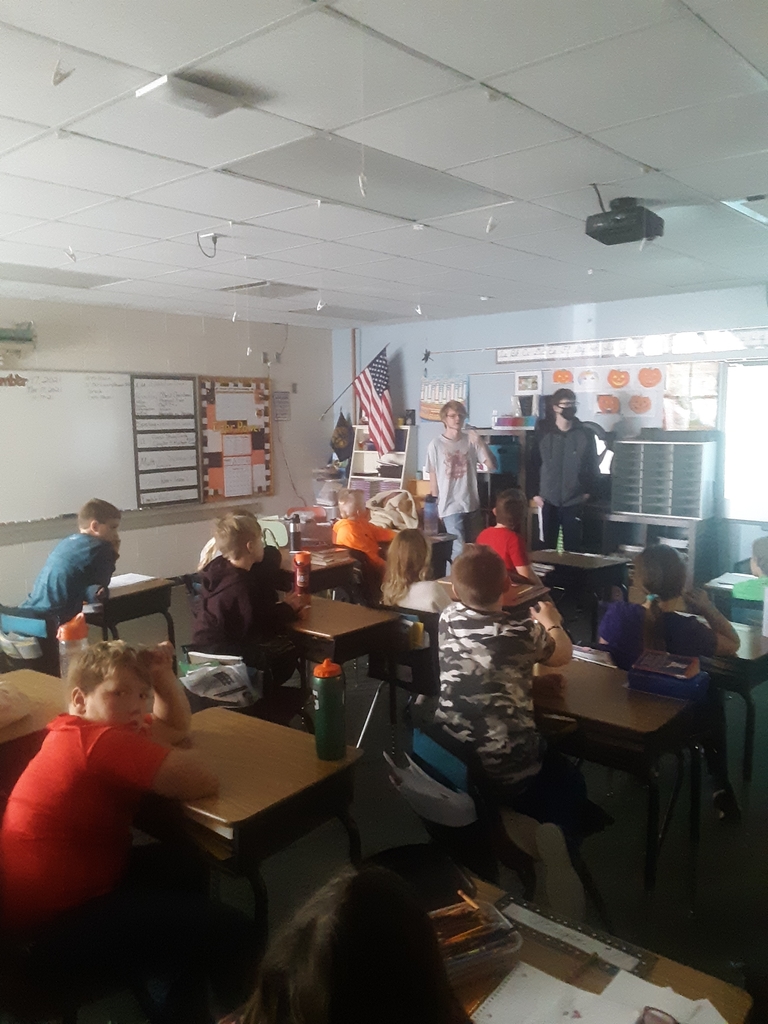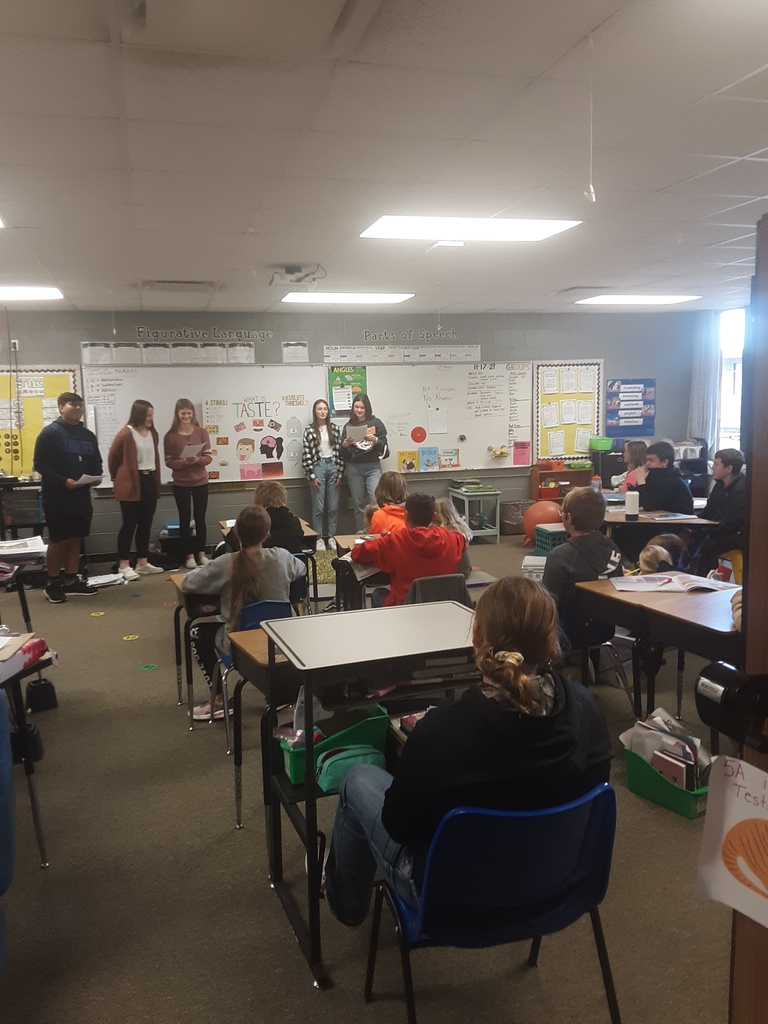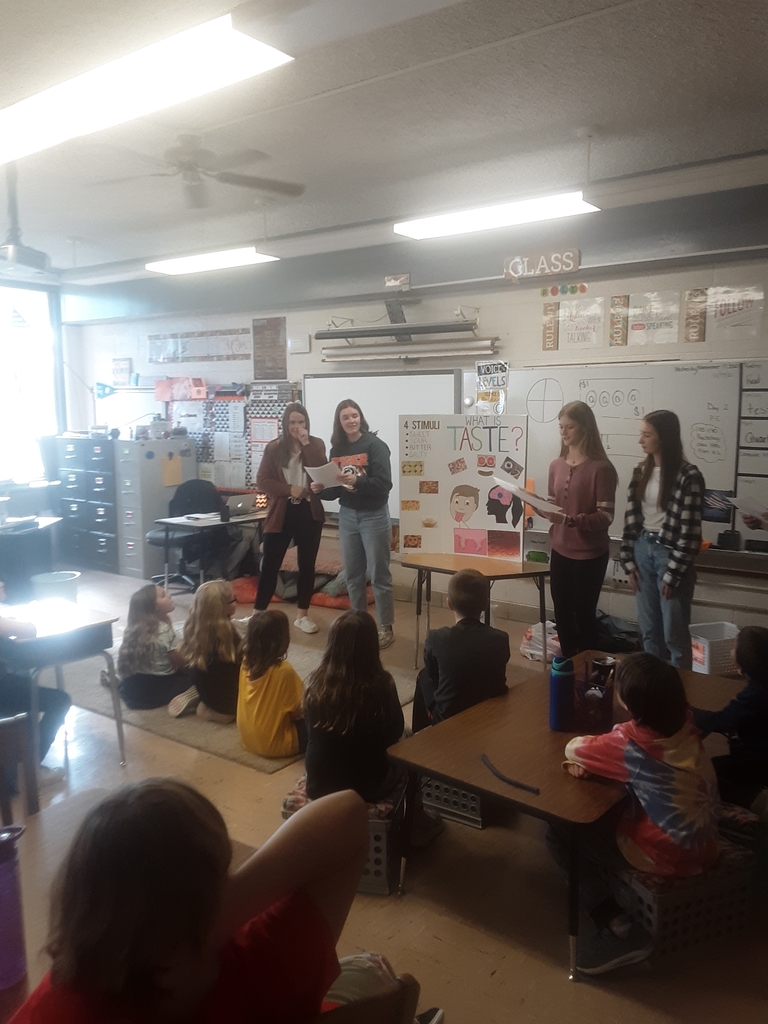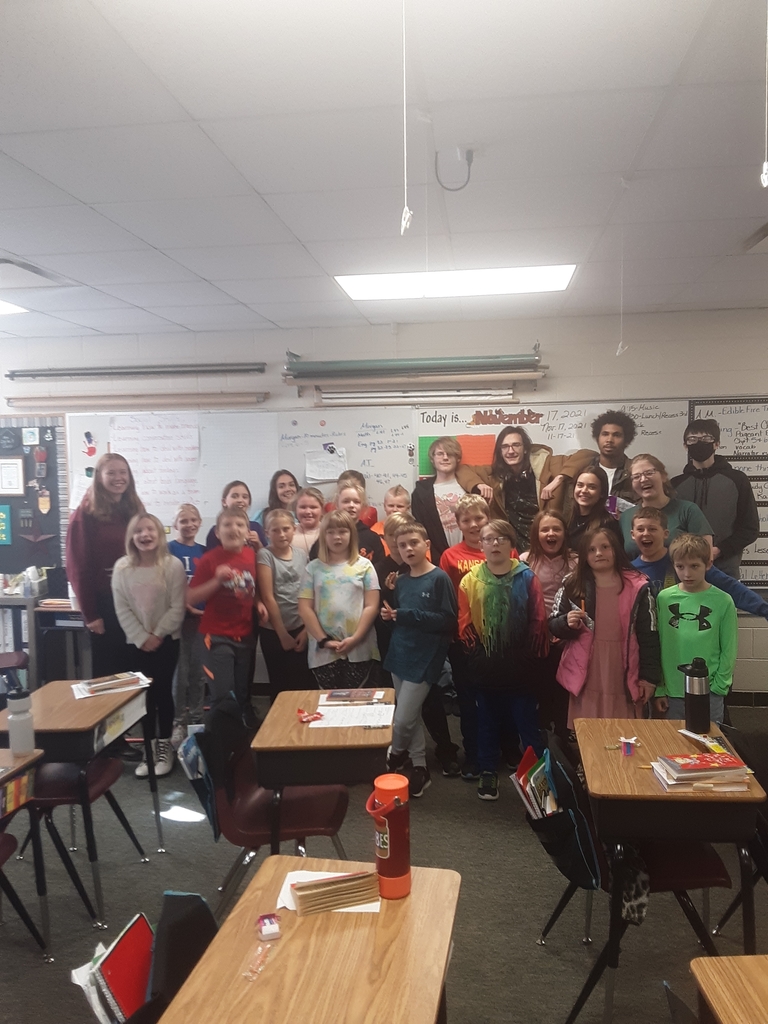 Falls City Middle School Boys Basketball game on December 2nd will be an A game at 4:30pm followed by a 2 quarter B game. This game will be played at the Tarkio, Mo Activity Center(Old Tarkio College).

On Wednesday, November 3rd, the Falls City FFA Chapter attended district livestock judging. Students judged breeding ewes, market goats, market hogs, breeding gilts, market steers, and breeding heifers. They also completed a test of various livestock-related questions about breeds, medicine, gestation period, and more. The Juniors gave one set of reasons and the Seniors gave three sets of reasons and explained why they placed the classes of animals the way they did. The Junior judgers placed as follows: Purple Ribbons Katelynn Titus- 2nd place and silver medal, Kaedyn Courtney- 3rd place Bronze Medal, Earning blue ribbons were: Jozie Kirkendall, and Kenzie Johansen. Earning a red ribbon was Wyatt Olberding and Morgan Dumont earning a white ribbon. Havyn Ruiz, Kemper Foster, Kaleigh Heath, and Olivia Frederick finished out the Junior judgers. The team of Katelynn Titus, Kaedyn Courtney, Jozie Kirkendall, and Kenzie Johansen qualified for the State Livestock Judging Contest next spring. The seniors division placed as follows: Jodie Uhri- blue ribbon, Cayleigh Eickhoff - blue, and Eliza Kuker- white. Back row (L to R): Kaedyn Courtney, Kemper Foster, Wyatt Olberding, Eliza Kuker, Morgan Dumont, Kaleigh Heath, and Kenzie Johansen Front row ( L to R): Olivia Frederick, Katelynn Titus, Cayleigh Eickhoff, Jodie Uhri, Jozie Kirkendall, and Havyn Ruiz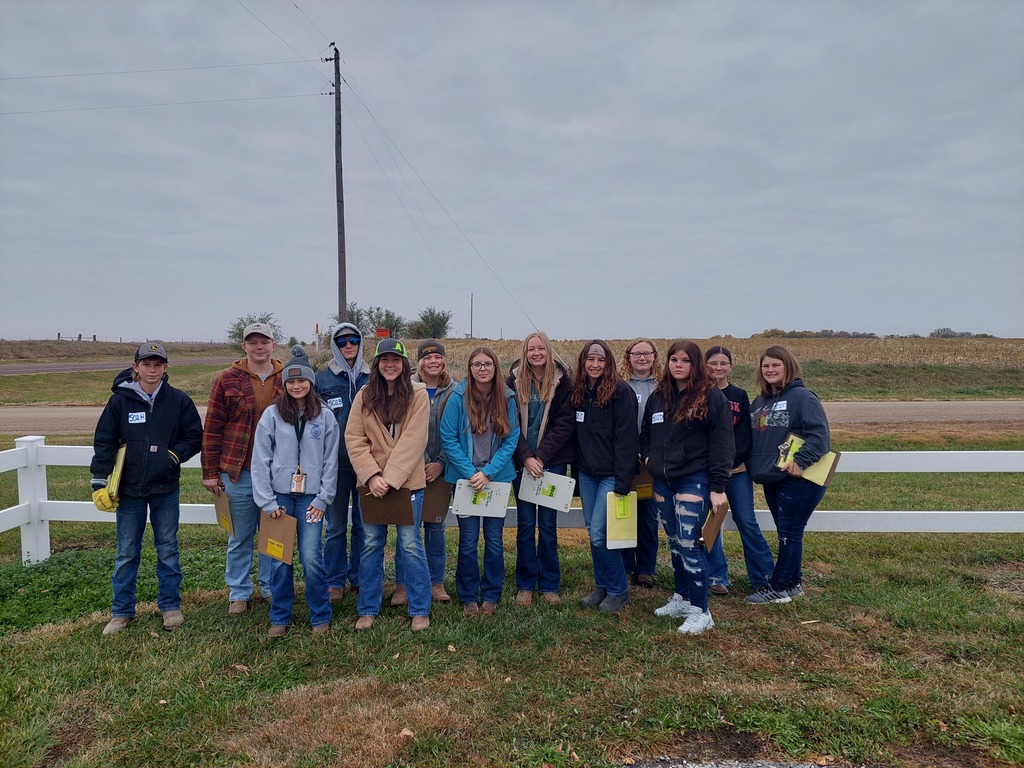 FCHS Mock Trial team lost a split decision yesterday to Weeping Water. Judge Julie Smith presided over the case at the Otoe County courthouse in Nebraska City. It was a great learning experience for our students.

Our next Falls City Middle School Parent Meeting will be Monday December 6th at 6:00PM in the Middle School Library. We will be discussing the 2nd Step Social Emotional Learning tool that was provided by region 5 and is currently being utilized in the district. If you would like more information about 2nd step before the meeting click on this link:
https://www.secondstep.org/
See you then!
Do you want to see Mr. Bangert kiss a snake? It's possible! There are only two days left to donate no perishable items to the NJHS food drive for SENCA and the humane society. Students and staff have brought over 900 items and are working toward their goal of 1500 to see Mr. Bangert kiss a snake! All items are welcome! Drive ends Wednesday, Nov. 17. Stay tuned to social media on Thursday to see Mr. Huppert kiss a guinea pig, Mrs. Findlay kiss a ferret, and Mr. Kraft kiss a parakeet. Will Ms. Jeffries kiss a goat? Will Mr. Bangert kiss a snake?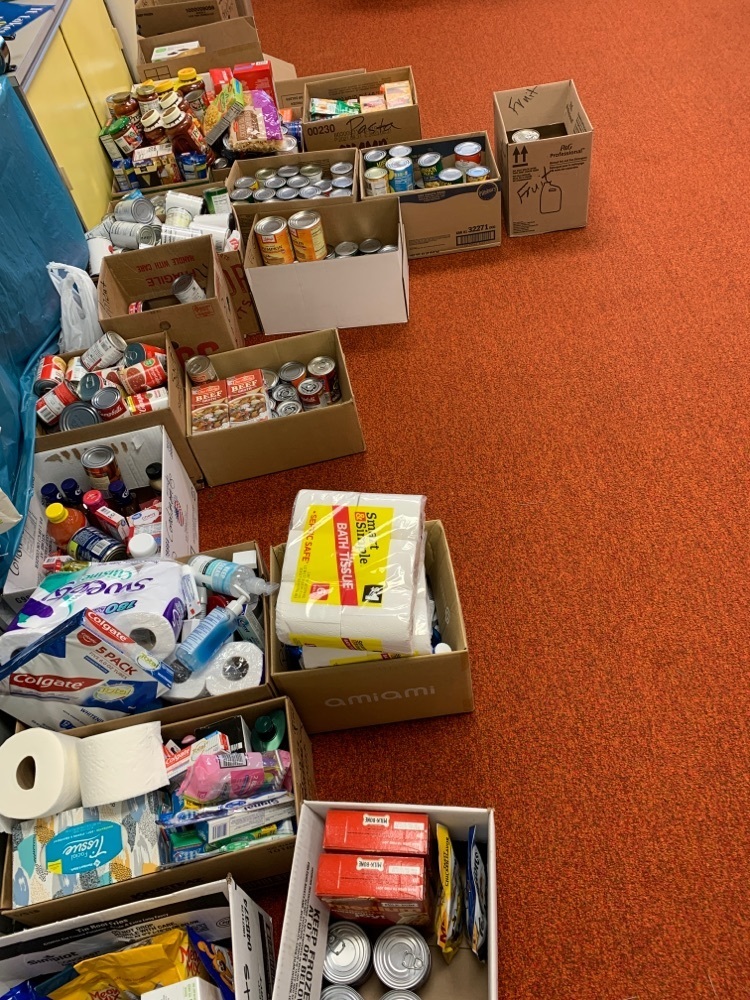 This message is for all prospective Middle AND High School football players/parents for the 2022 season. Coach Bangert and staff will be having a parent/player meeting on Sunday Nov 21st in the Falls City Middle School Gym at 7:00PM. We will introduce the new football staff, present the 1st draft of the player/parent handbook along with prospective changes to the Tiger program. We hope to see you all on Sunday at 7 in the Middle School Gym.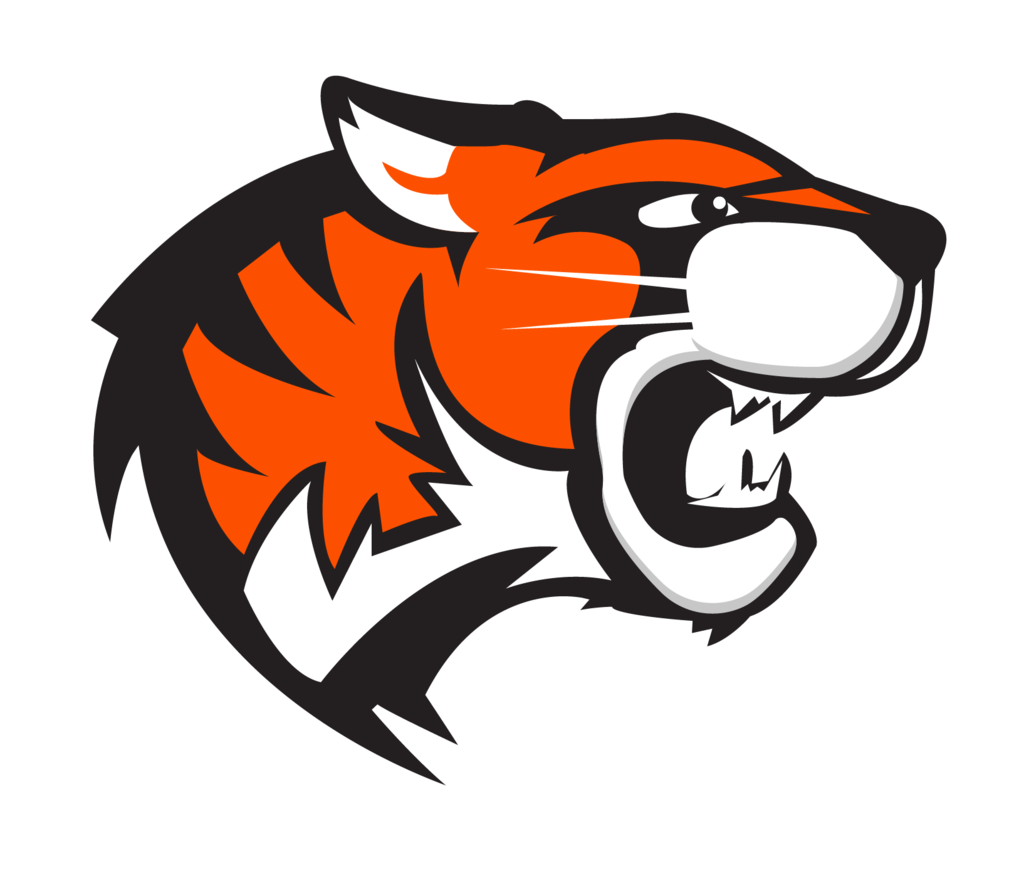 The Falls City FFA Officers helped teach 2nd graders last week about where their food comes from with a book and an activity growing corn.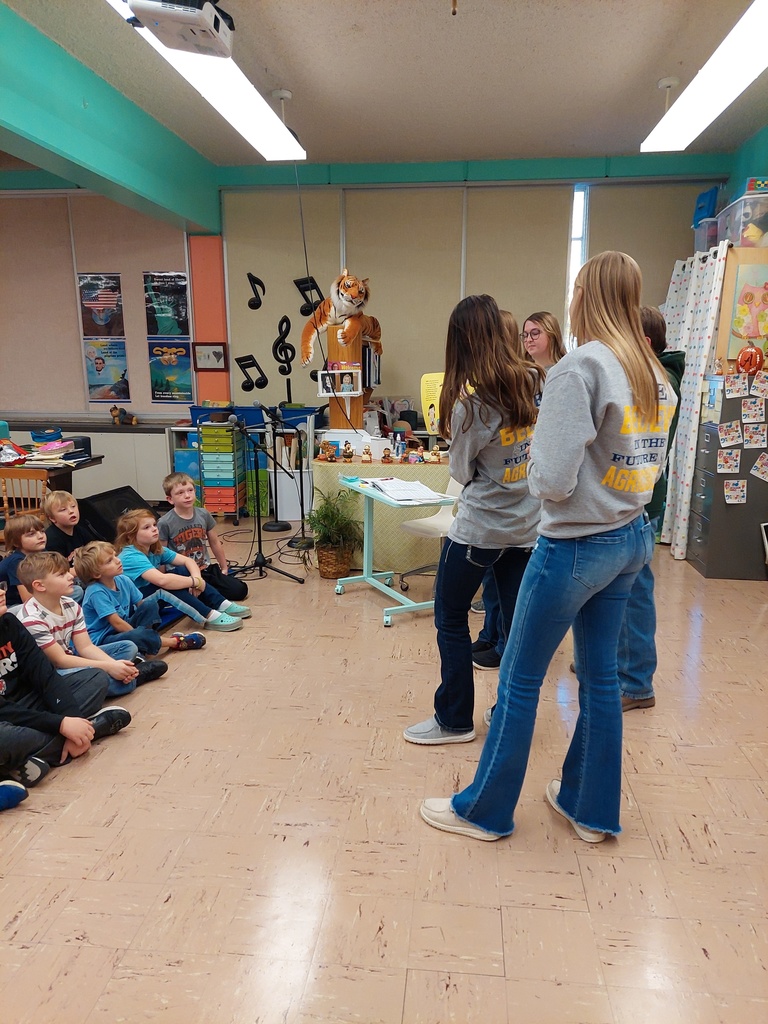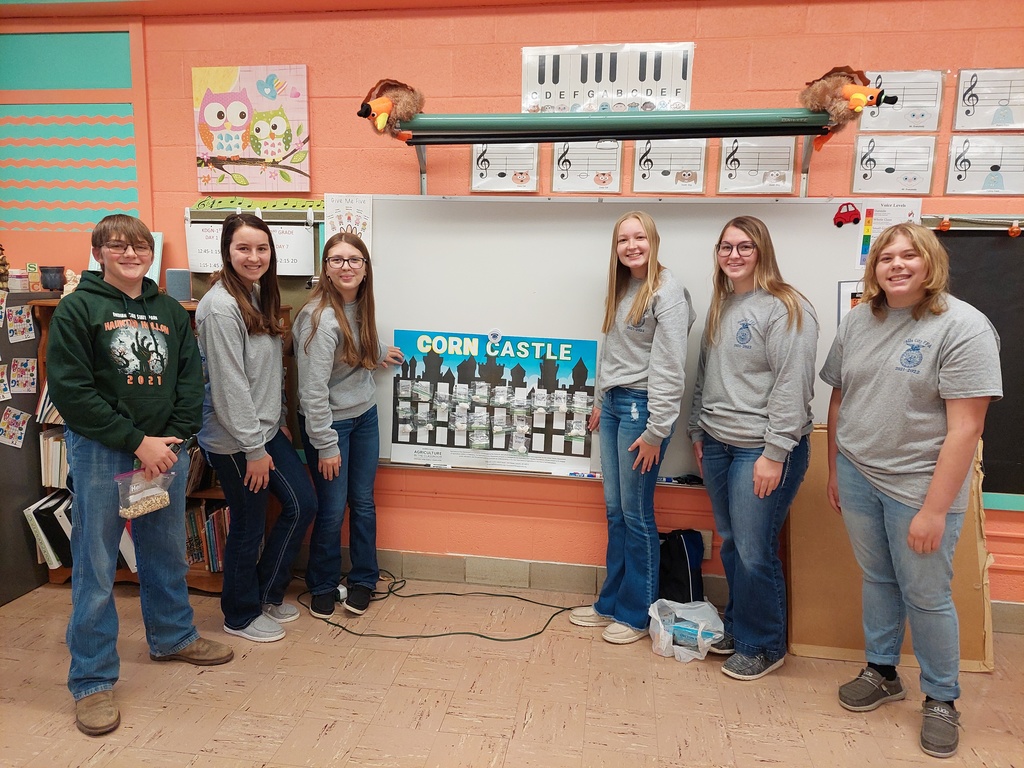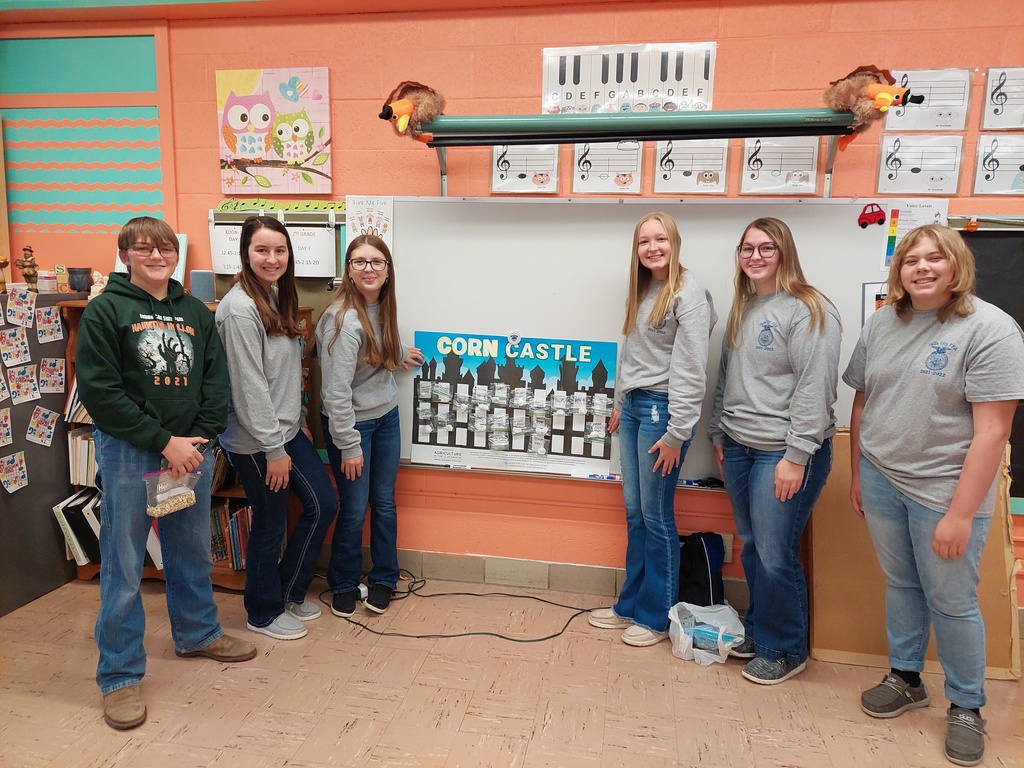 FCA and NJHS middle school students help serve at the Veteran's day dinner.