FCMS boys basketball defeats HTRS 43-24. Nice win fellas!

There has been some confusion with the school calendar. The correct 2020-21 school calendar is included in this message. Notice next week, school will be in session November 23rd and 24th. Thanksgiving break will be November 25th through November 29th.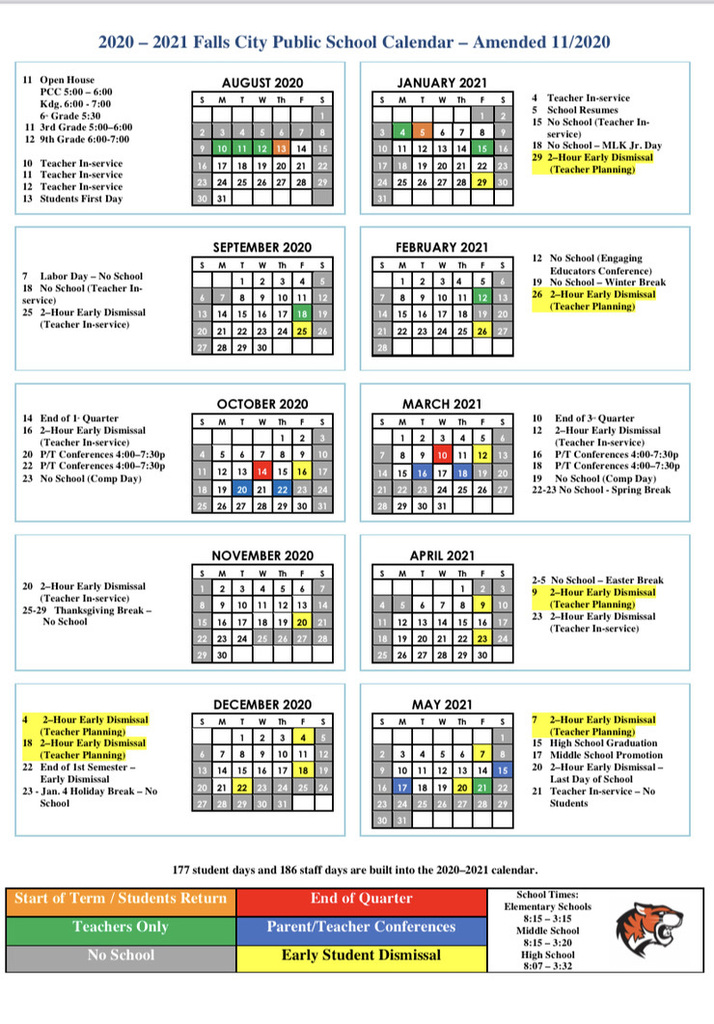 Thank you F&M Bank for your continued support of educators. Thanks for the basket of chocolates for Educator Appreciation Week!

Thanks to F&M Bank for dropping by chocolates for Educator Appreciation Week! Thanks F&M Bank for your continued support of Falls City Middle School!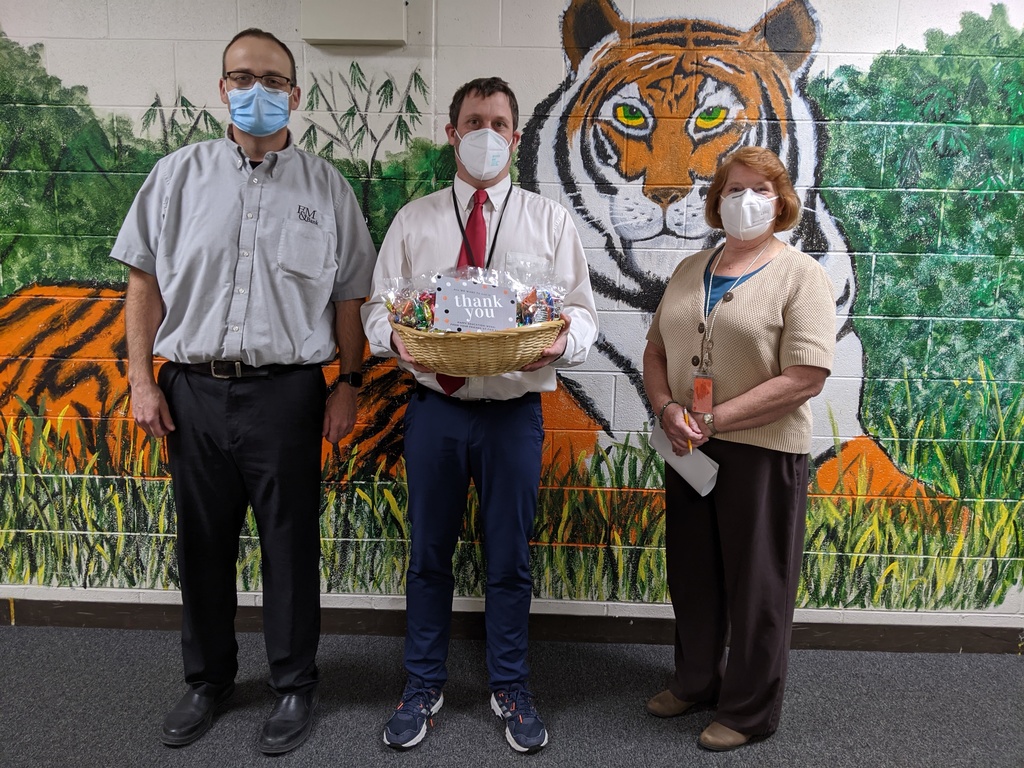 FCCLA Service Projects:Tie Blankets to Donate for Blanket Tree Churches & Dog Treats for the Richardson County Humane Society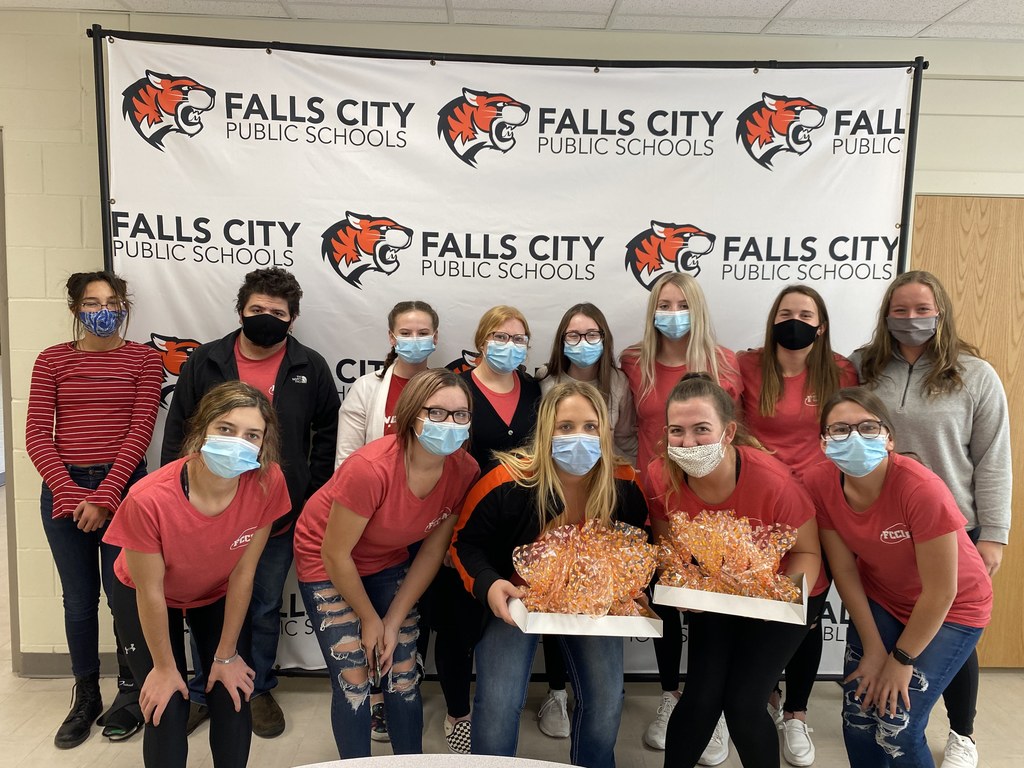 FFA News District Livestock Judging Leading up to October 4 2020 our chapter practiced for virtual district livestock judging held by SCC. As many know this year has been filled with many changes this was one for our chapter. This year's competition was held virtual, meaning instead of being able to view the animals the competitors had to watch live videos of the animals and judge according to that. Senior teams, consisting of juniors and seniors, have recorded reasons, while freshmen and sophomores consisted of the Jr. teams. Both our junior and senior teams placing 6th in this year's competition! Our seniors Gwen Olberding receiving placed 5th and purple ribbon, Ray Feek blue, Tyler Uhri red, Justin Brewer and Kiley Nutt also competed. Gwen,Ray,Tyler, and Justin as a team placed 6th. Juniors consisting of Jozie Kirkendall blue ribbon, Jodie Uhri red, Cayleigh Eikoff red, Hayvn Ruiz white, Kyler Frederick white. Also competing Nate Crain, Logan Coupe and Jordyn Wilcox 76th. The team consisting of Jozie, Jodie, Cayleigh, and Jordyn placed 6th! Reporter Kiley Nutt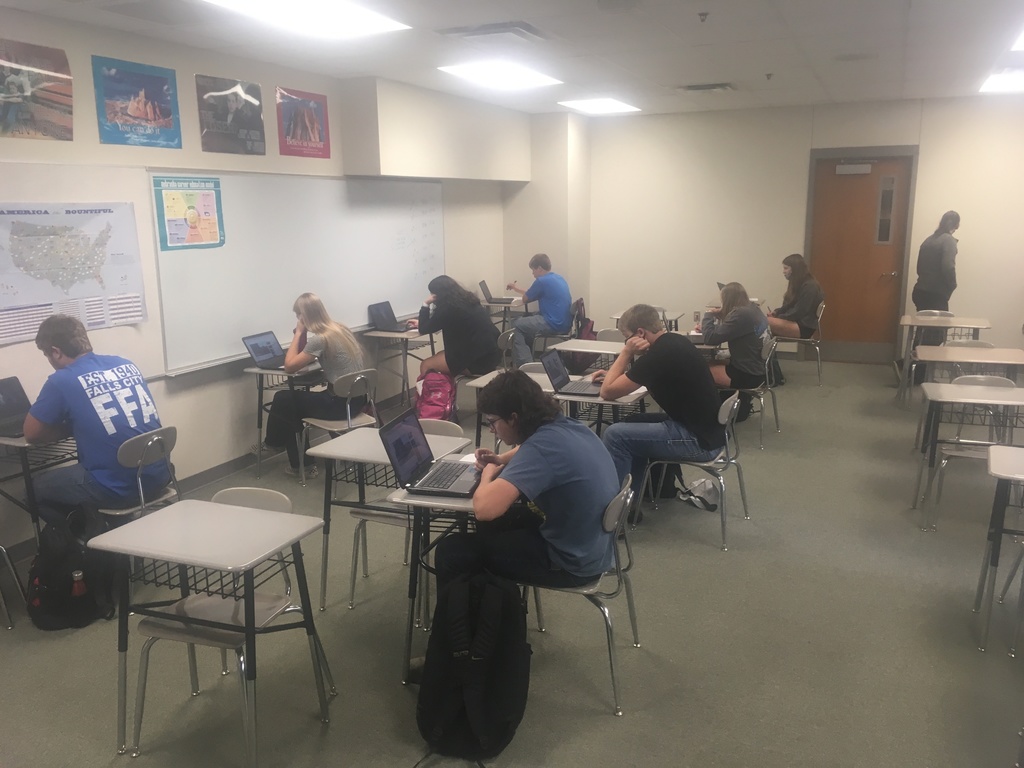 November 12th, 2020 Southeast Nebraska Health Department: The Falls City Public School district has gone into the Orange plan protocols effective Monday, November 16, 2020. According to the Southeast Nebraska Health Department's COVID-19 dial, Richardson County has moved from Orange into Red. Due to the number of positive cases of COVID-19 and quarantining of students and staff, the district will be implementing these changes and adjustments so we can continue to operate in person with our students. High School Orange Protocols 1. All students and staff will be required to wear masks or face covering on buses and school vehicles. 2. Parents are encouraged to monitor students for symptoms and communicate with the high school in the event that students show any symptoms. 3. Students are highly encouraged to not arrive at school until 8:00AM if they are not eating breakfast. First period class starts at 8:07 am. 4. All staff, students, and visitors will be required to wear a mask upon entering the building and continue to use the mask or face covering during the school day. (Mask breaks may be utilized if a 6-foot distance can be maintained between individuals with teacher permission) 5. Custodians will continue to clean high touch surfaces, restrooms, and water filling stations and teachers will clean desks between each class change. Rooms sanitized each evening. 6. At lunch, additional seating will be utilized in the gym and in the bleachers. Only three students will be allowed to sit at round tables until dividers purchased by the district arrive. Students will be asked to utilize their mask or face coverings after they finish eating. 7. Winter activities will have protocols in place established with guidance provided by NSAA, DHM, and ECNC conference schools. Masks or face coverings are required for all non-participants, coaches, and spectators. Advantages of enhanced protocols at High School 1. This will reduce the number of students forced to quarantine or isolate. 2. This will aid in the need of contact tracing. 3. This will aid in helping keep our students and staff healthy. 4. This will aid in our ability to serve our students educational needs in person. Sincerely, Gale Dunkhas, High School Principal *These protocols are subject to change in response to ongoing health regulations and the wellness of students and staff at FCPS.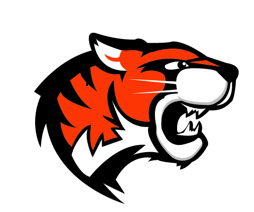 The FCMS boys basketball game vs Auburn on Thursday November 12th has been moved to the High School. As of now the game is still on but you must be on the pass list to enter the game.

The FCMS Boys Basketball tournament scheduled for Saturday November 14th has been postponed until a later date TBD.

FCMS Parents: Tonight your students will be bringing home their first 3 week grade report of the 2nd quarter. Please review these grades with your students.

FCMS Boys Basketball for tomorrow night at Tarkio has been cancelled.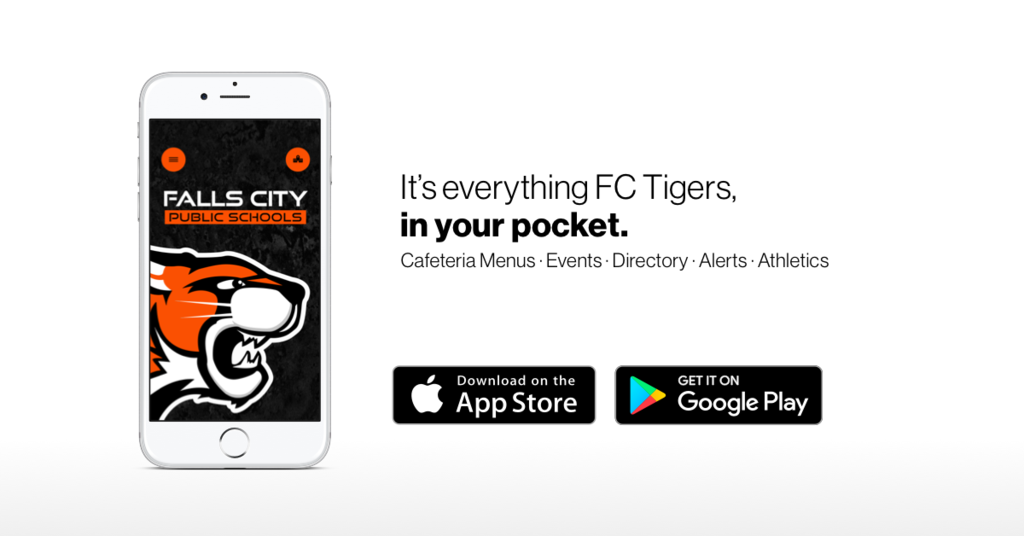 FCMS boys basketball will have practice after school on Monday November 9th.

Falls City MS Boys Basketball has added a game on Tuesday November 10th at the Tarkio Event Center with a 7pm tipoff. The boys will depart middle school at 5:15pm.

This week our North School students will remember our Veterans. Please take a moment to watch our Veterans Day virtual parade:
https://youtu.be/sVk5Jxvx8UQ
. Thank you to those retired and active duty service members.

Middle school boys basketball for Monday November 9th vs Savannah has been cancelled due to covid quarantine in Savannah.

FC Tigers Academic Decathlon team has first scrimmage of the year. #saturdayscrimmage #FCPublic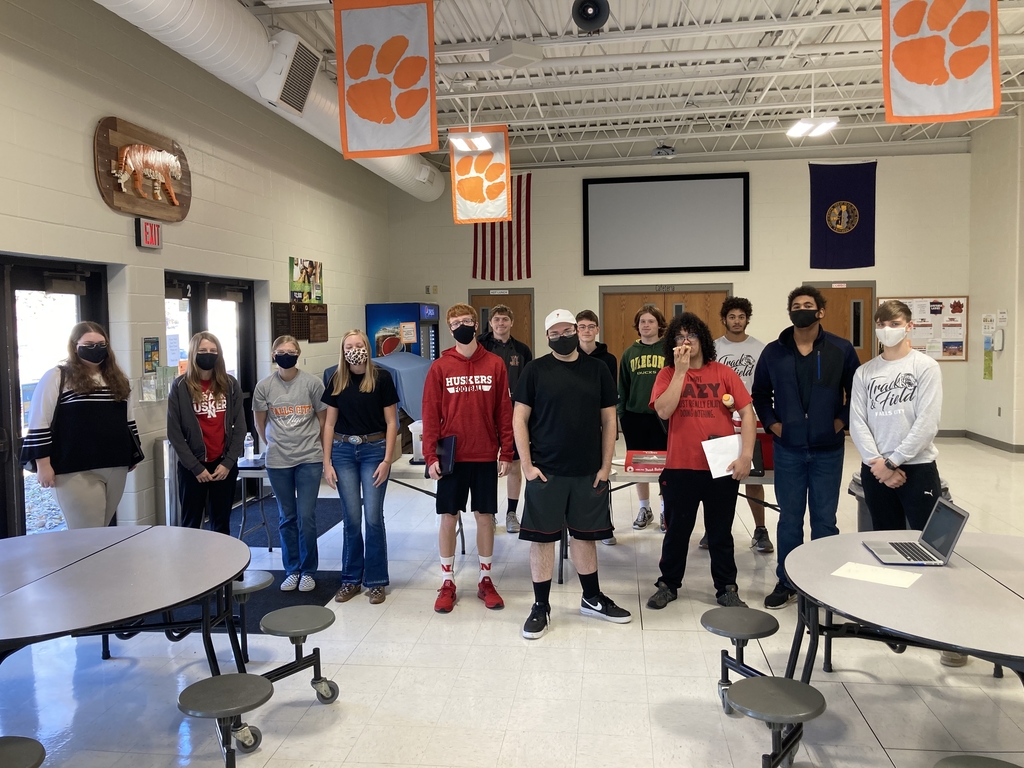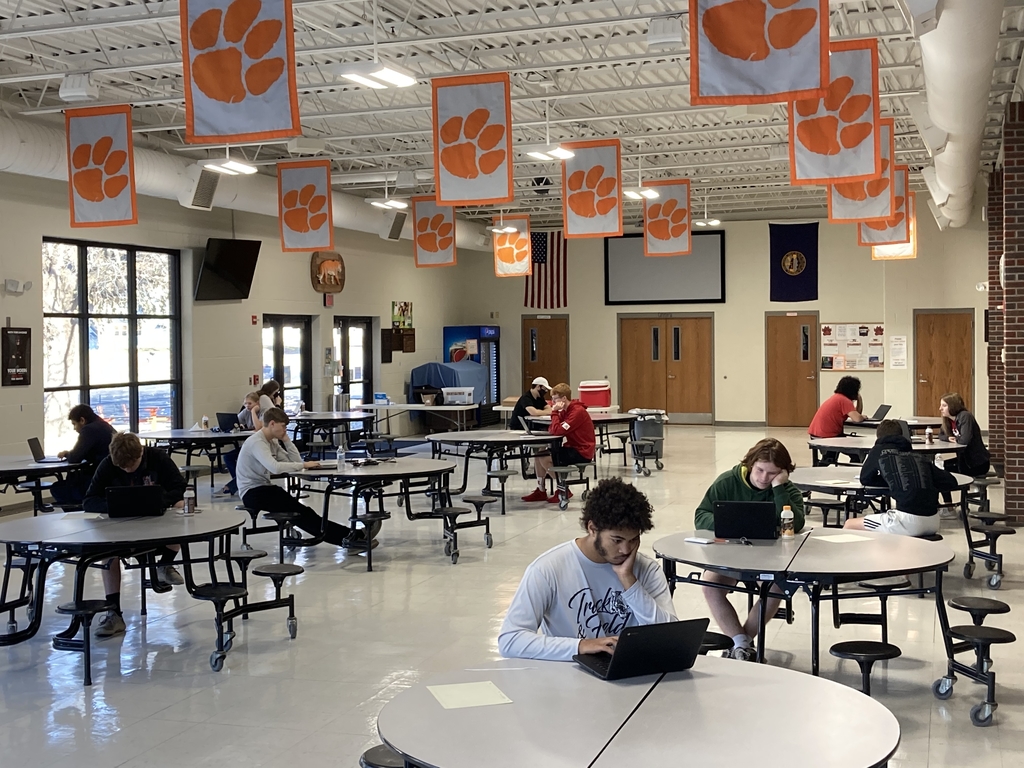 North School Circle of Friends classmates interviewed each other to learn more about their friends. Then each student shared what was learned.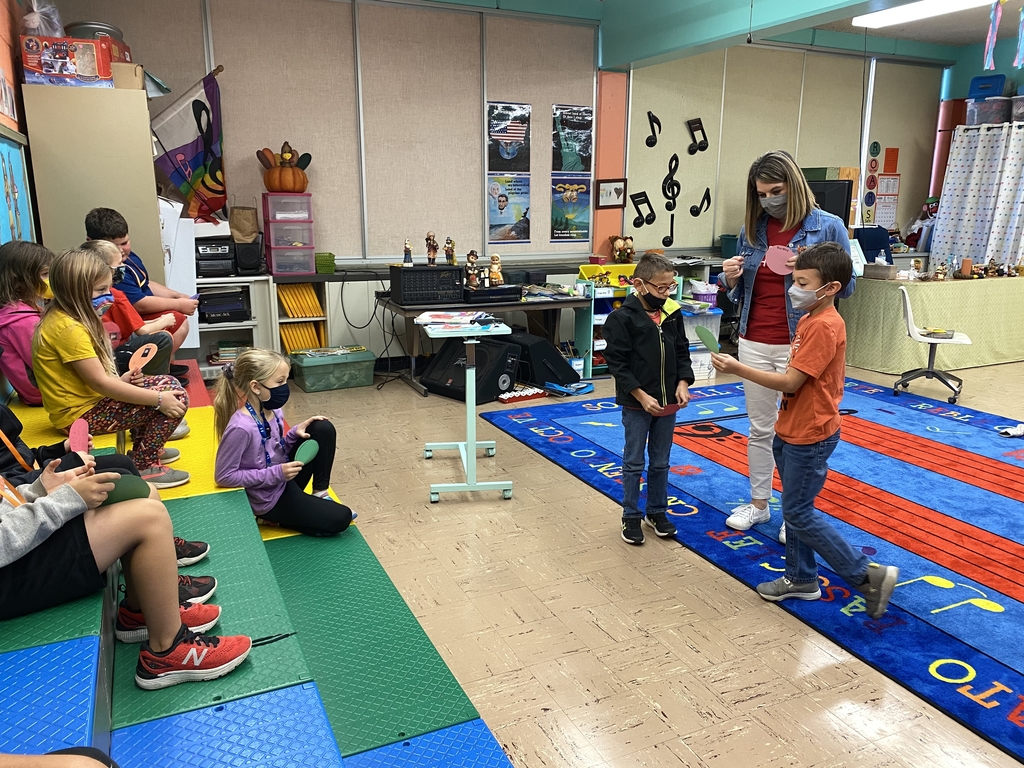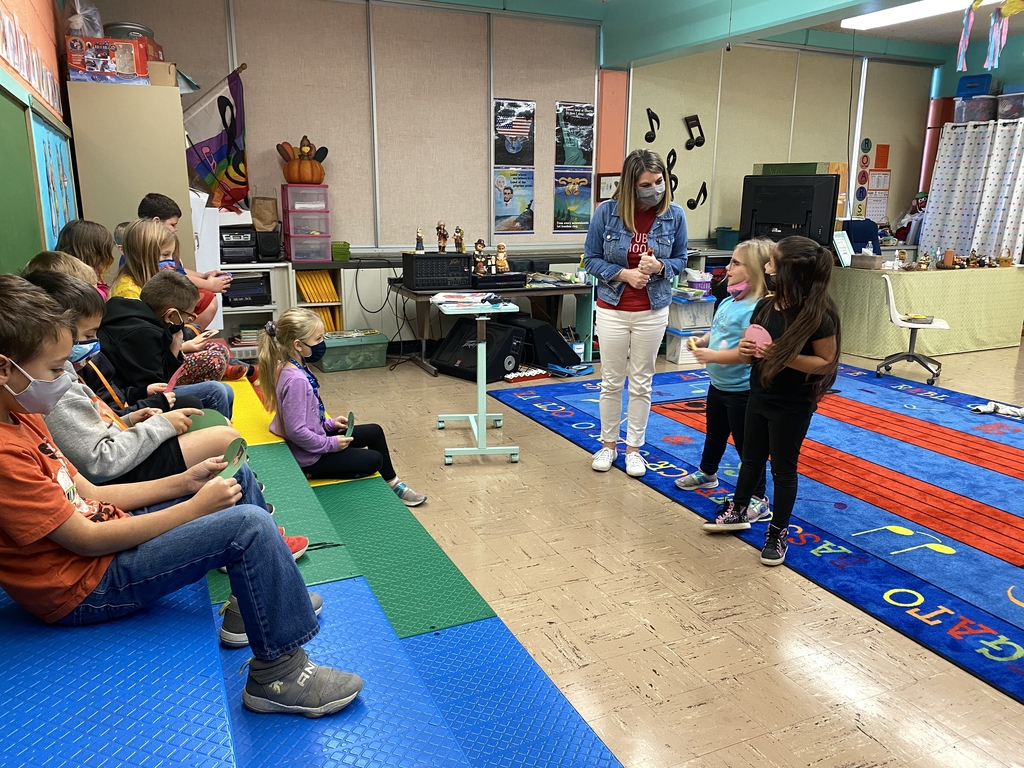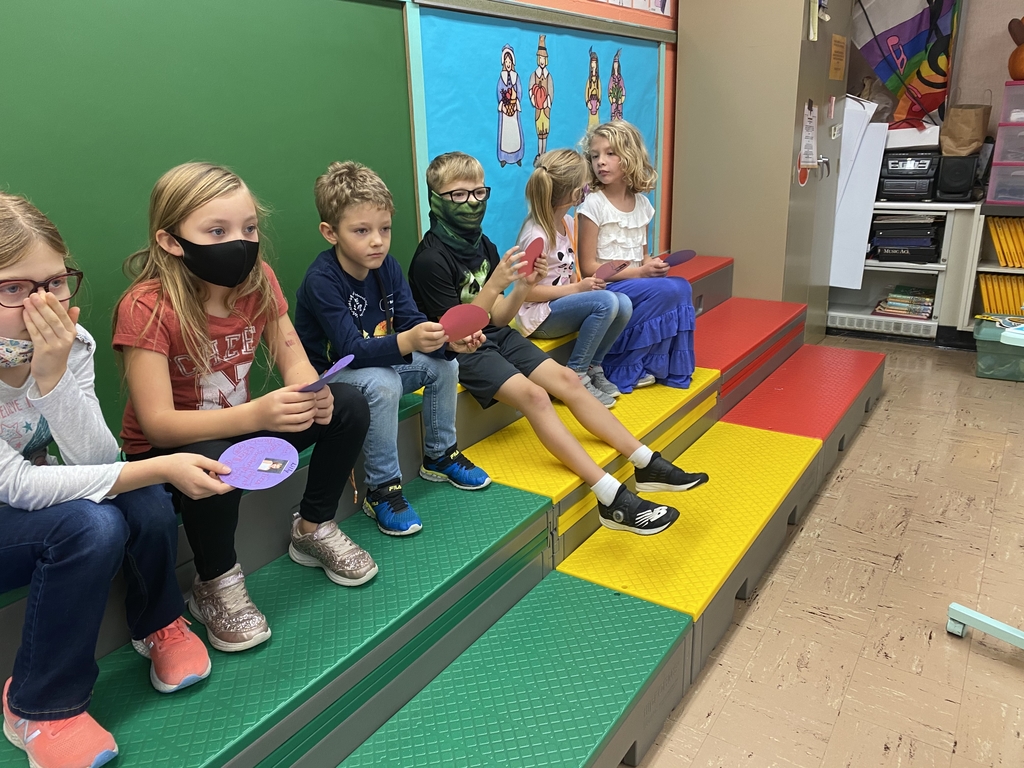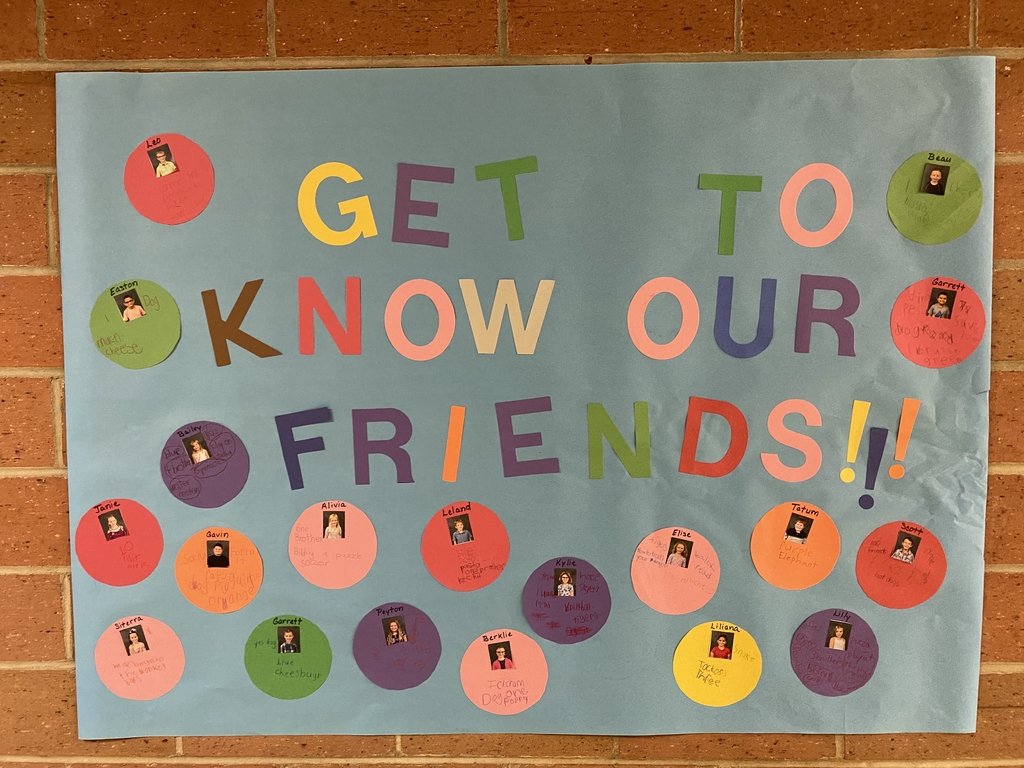 Enjoying the nice fall weather!