Falls City Middle School Hope Squad meeting has been moved to 5:30 in the FCMS Library tonight. The West back door will be open for students to enter. Sorry for the late confusion!

Students eligible to apply for the Falls City Middle School chapter of National Junior Honor Society received their invitation letters yesterday.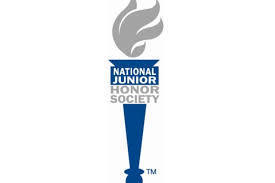 Falls City High School Academic Decathlon team with the medals they earned at Regional competition. The team competed virtually this year due to COVID protocols. Mr. Jason Vitosh is the sponsor and the program is in its second year.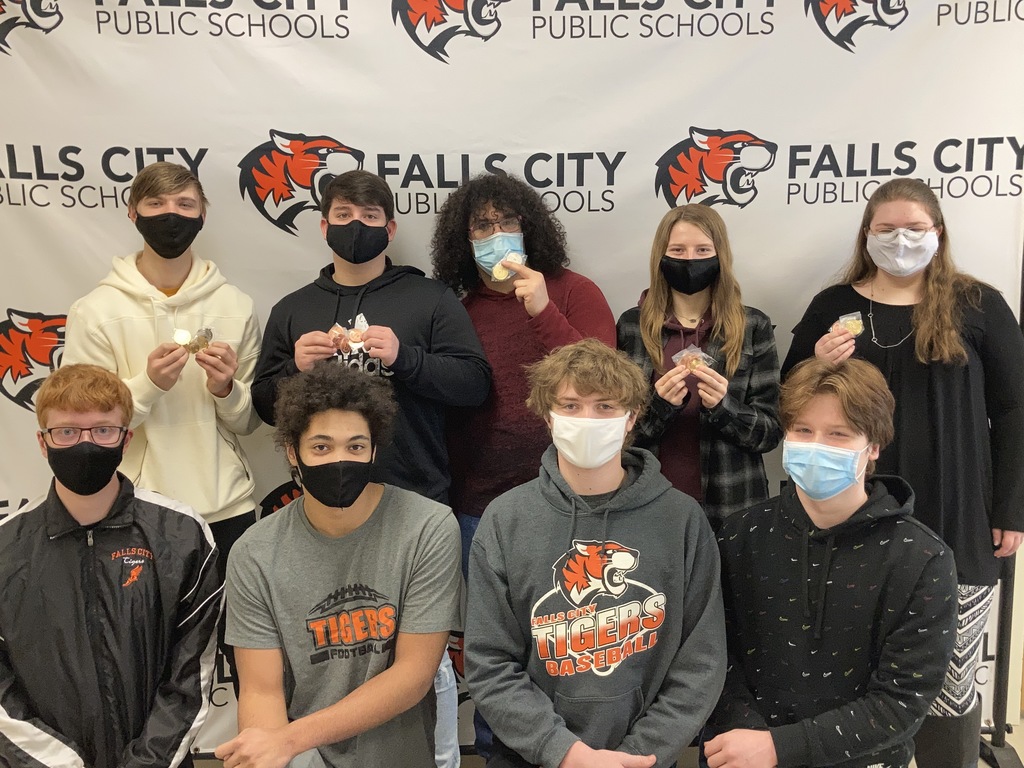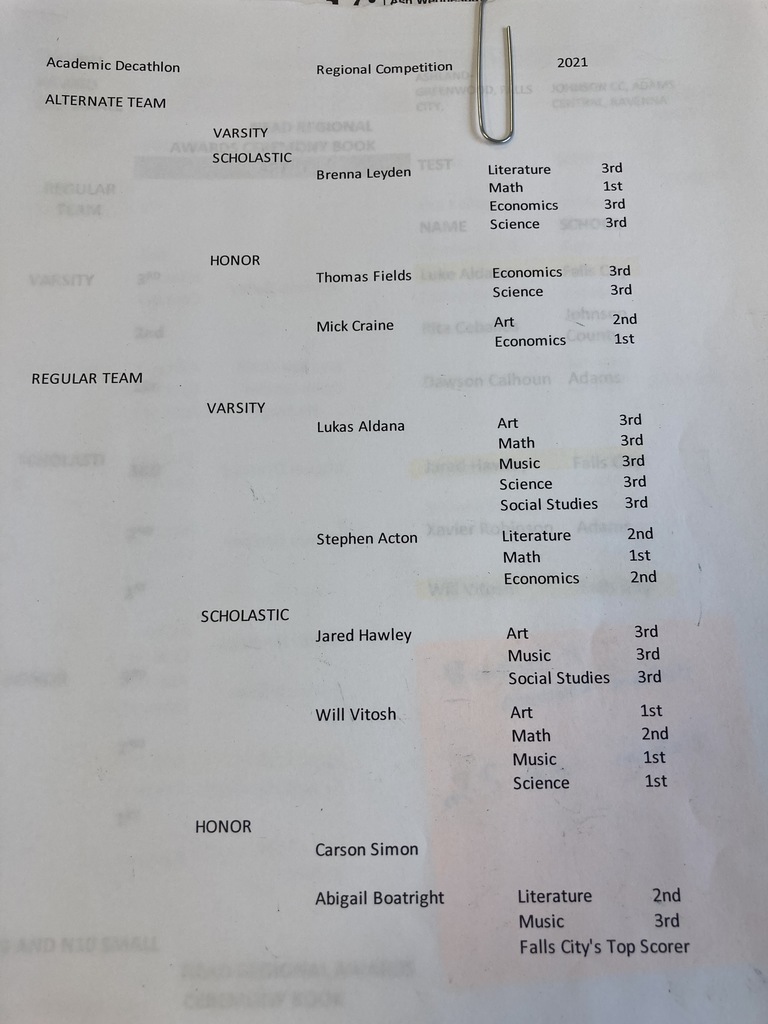 The Hope Squad meeting for FCMS students and parents tonight is being moved to tomorrow night February 9th at 6:30PM

Congratulations January Students of the Month. Upperclassmen and seniors Will Vitosh and Eryn Snethen. Underclassmen sophomore Grayson Gibson and freshman Elizabeth Saul.

Congratulations to senior Jayden Kreifels on his commitment to play football for the Peru State Bobcats! Jaden was a great team player for the Tigers over the last four years. His leadership and hard work in the weight room and on the field helped the Tigers be successful. Jayden was and is an example of what hard work and dedication can achieve. I know his Tiger coaches and team mates are looking forward to watching him in a Bobcat uniform. Jayden had 156 yds receiving on 6 catches. 26 yds a catch and 3 TD's. On defense he had 2 INT's and 7 punt returns for 96 yards, a 13.7 yard average. Jayden is the son of Jason and Shelby Kreifels.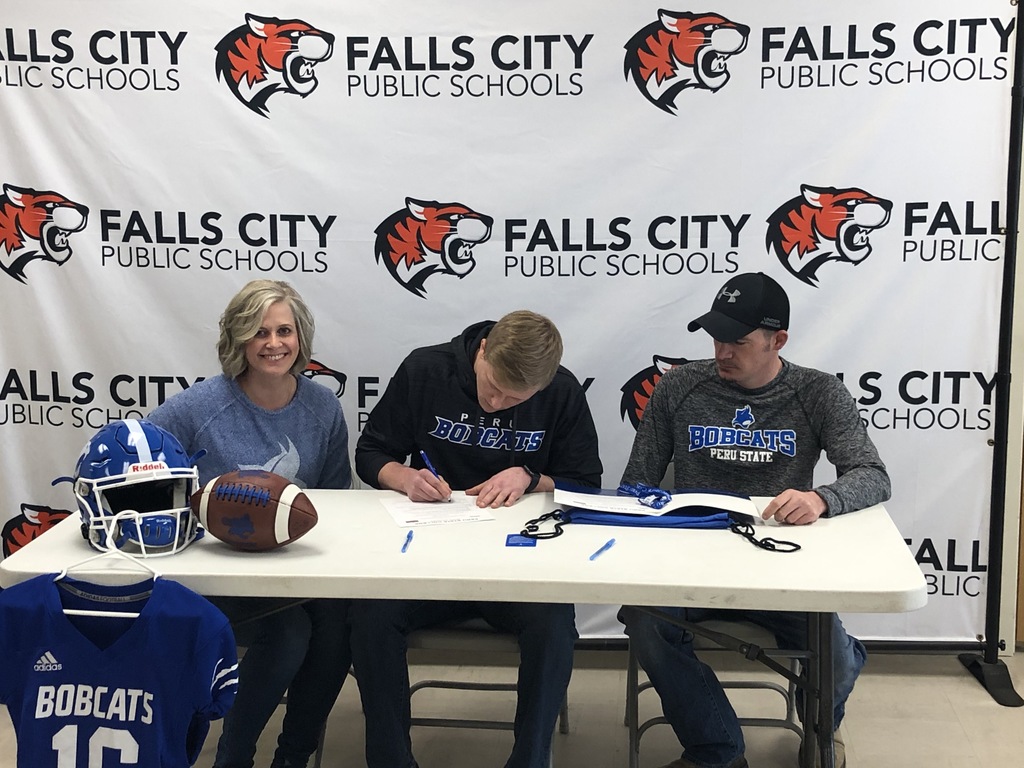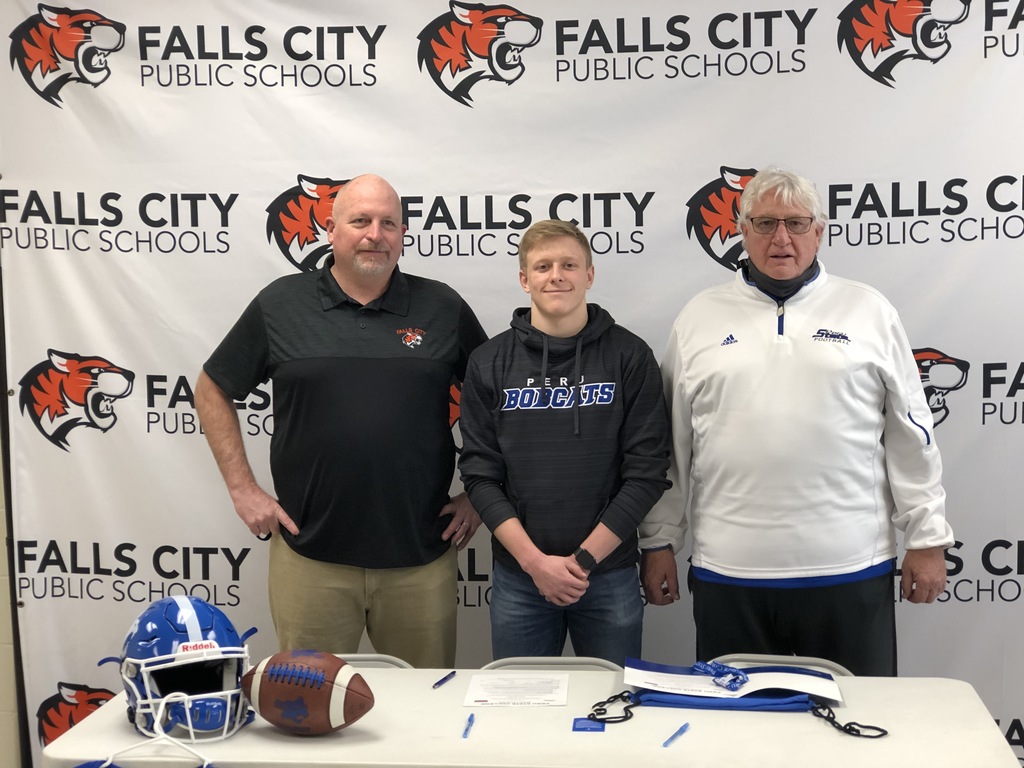 FCMS Girls Basketball practice has been cancelled for today.

Due to snow accumulation, there will be a 2-hour late start tomorrow, February 8, for FCPS. Enjoy the Super Bowl and be safe!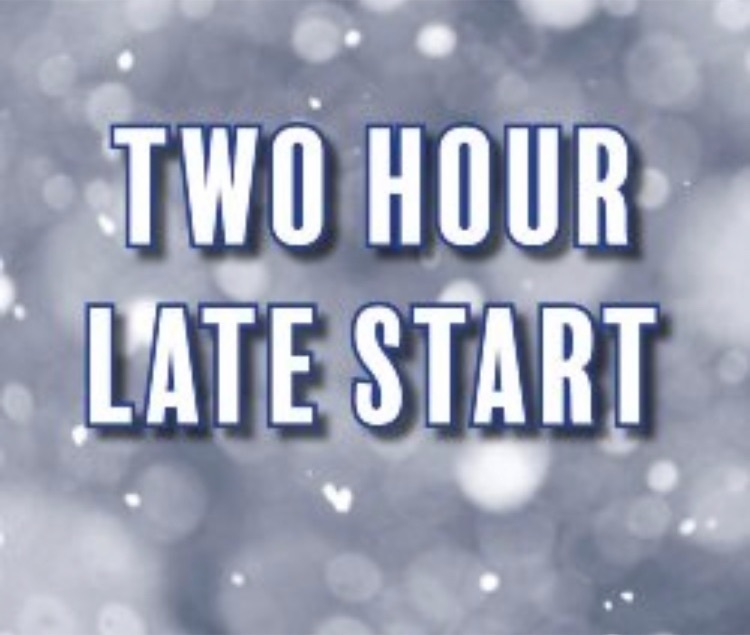 Best of luck to our Wrestlers and coaches today at sub-districts in York.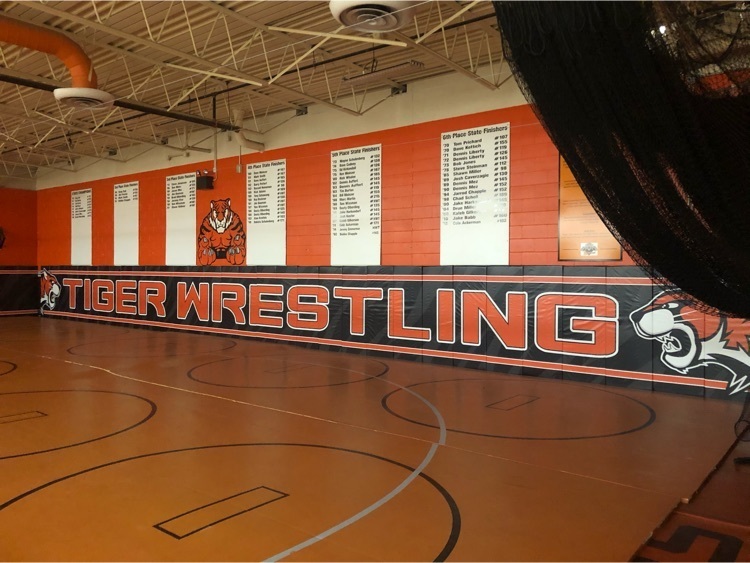 Tigers Boys basketball taking on Malcolm in ECNC action.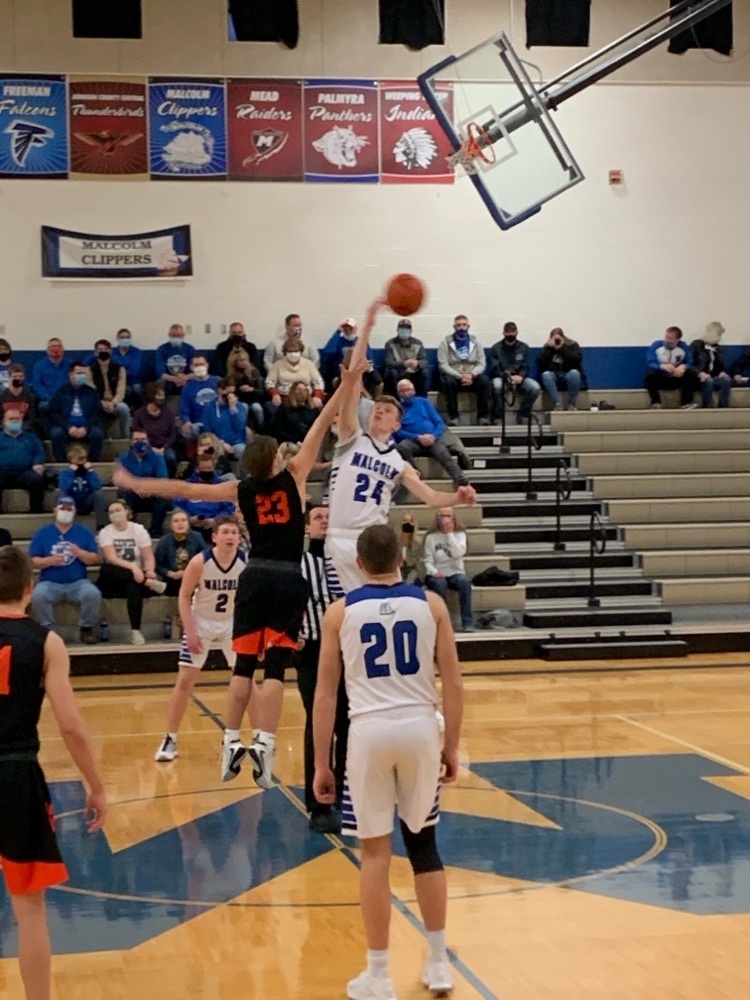 Super Bowl Week at FCMS and today was Chiefs vs Traitors day (Traitors being what we affectionately call our non Chief fans) The Chiefs were led by Mr. Bangert and company while Huppert, Coolidge, Lampe and Kraft led the Traitors. Here are some pics from today. GO CHIEFS!!!!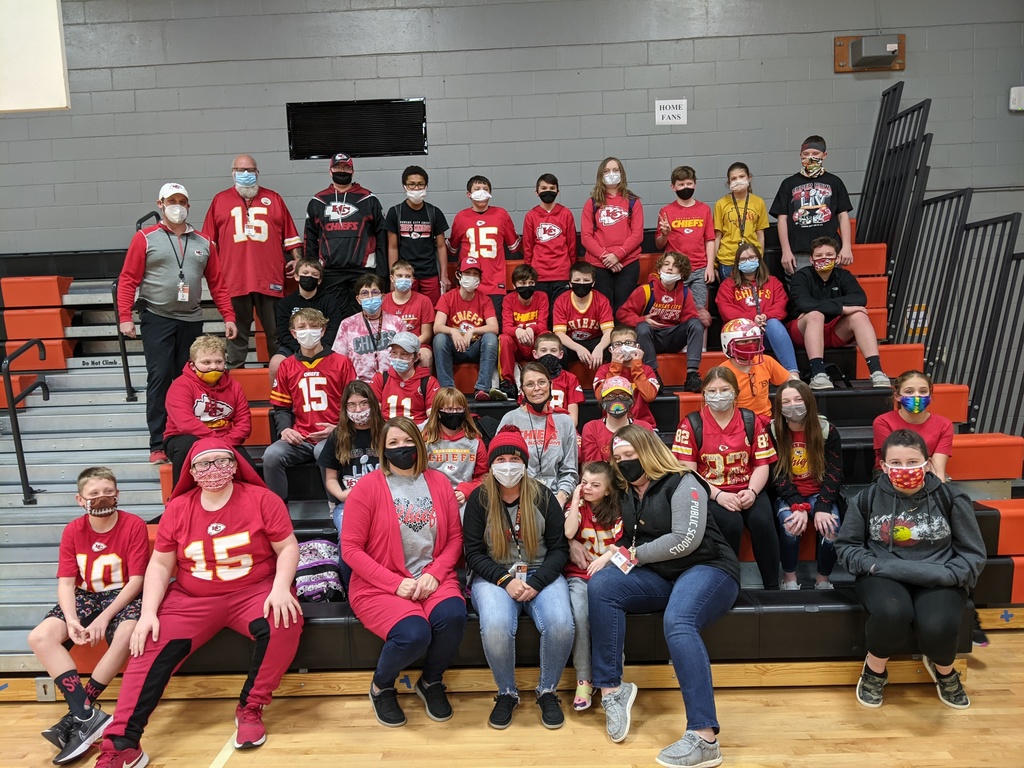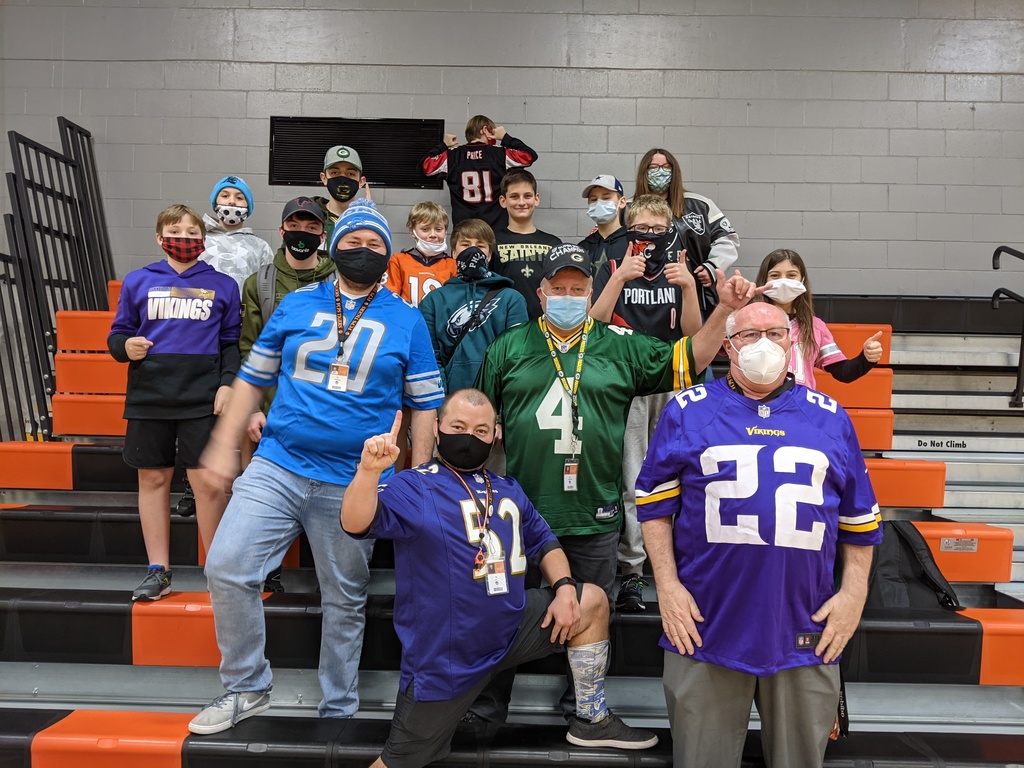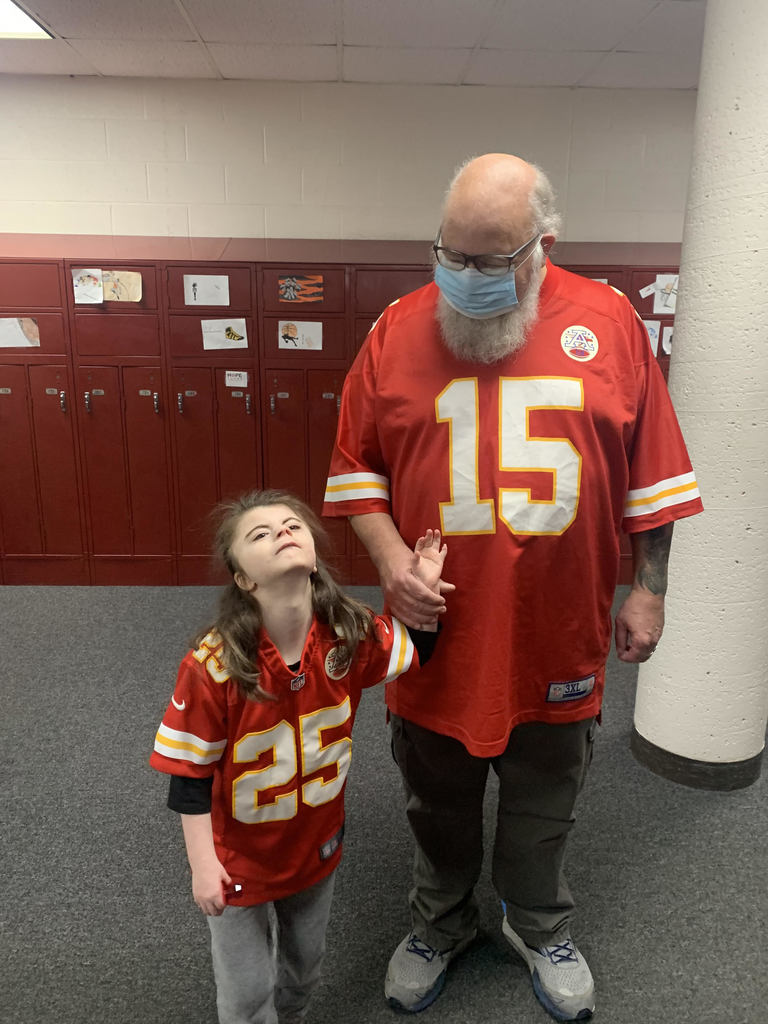 Falls City Boys Basketball vs Malcolm tonight at 6pm. You can watch it here: striv.tv/channel/malcolm

Falls City Middle School Girls Basketball Tournament for Saturday, February 6th has been postponed due to weather forecast. Make-up date is being planned.

Falls City Middle School Girls Basketball vs Auburn MS Girls Basketball Thursday, February 11th Due to numbers, we are only able to play an 'A' and a 'B' game in JH girls basketball. We will play the 'B' game at 4:30 PM and the 'A' game at 5:30 PM. For attendance protocols at Auburn, 1) Games will be at Auburn High School for social distancing and attendance capacity reasons. 2) I will send you a PDF that has tickets on it for you to use. You can print up to 250 tickets to distribute to your spectators however you see fit. 3) Face coverings are required for all in attendance except for those playing on the court. 4) Concessions will be offered. 5) We would ask that your team come dressed as we would like to avoid providing locker rooms for JH activities.

ECNC consolation bracket, Lady Tigers matching up against Freeman on the road. #teamwork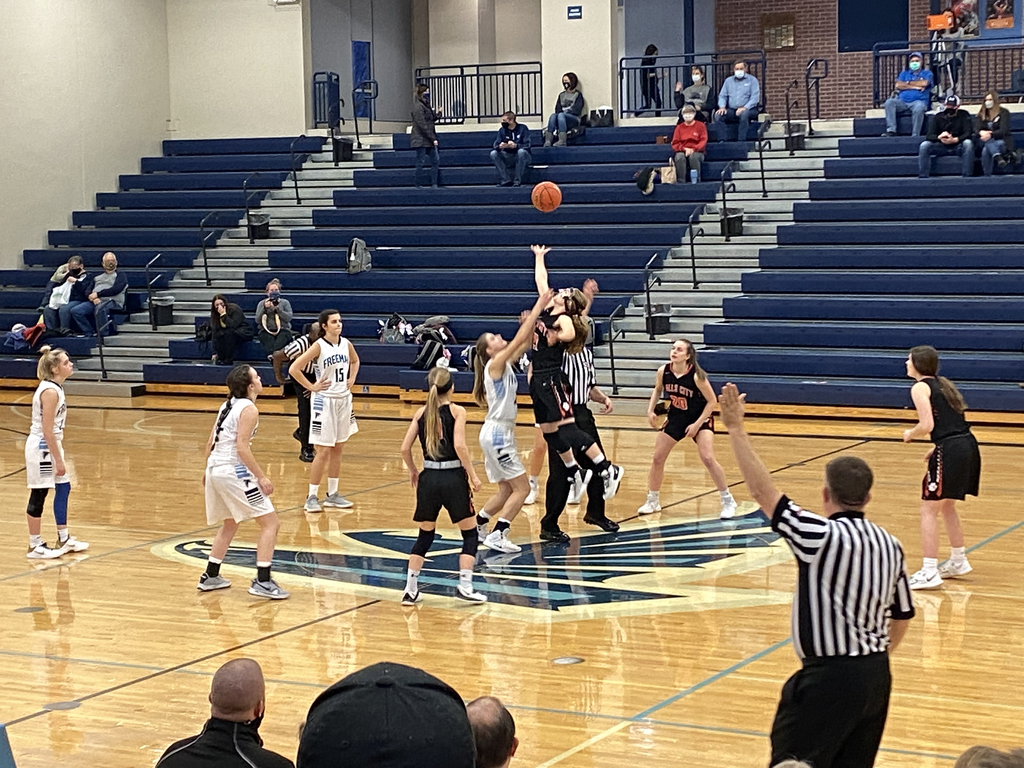 North School would like to recognize Kylie Ramsey as a terrific tiger! Kylie always participates in class and is always on task. She uses great manners and tries her very best! She has a great leader and role model for everyone in the class. She gives her best effort and is a terrific student.


After further consideration FCPS will allow the delivery of Valentines items. Each school will have a table at the front entrance where items can be dropped off. Thanks for your patience as we work through how best to keep students/staff healthy while supporting the community!


On January 18, 2021 our second semester Agriculture classes participated in LDE's virtually. Being yet another challenge this year has thrown at our determined team, we dove straight in. Many of the competitions repeated over each other, causing the groups to be almost completely independent on timing and being able to set up their Zoom calls. Our chapter competed in Sr. Parliamentary Procedure, Chapter Conduct of Meetings(CCM formally Jr. Parli) and the Creed Speaking. Parli Pro and CCM are a demonstration of parliamentary procedure knowledge and discussion on topics. The FFA Creed is a 258 word speech given individually with a time limit to describe what they believe in agriculture. Our senior Parliamentary procedure team, consisting of Laney Feek, Kiley Nutt, Gwen Olberding, Tyler Uhri, Makayla Mason and Ray Feek placed third, receiving a bronze and a blue ribbon. The Falls City CCM team consisting of Jozie Kirkendall, Havyn Ruiz, Wyatt Olberding, Kemper Foster, Hunter Adams and Jordan Wilcox placing second, receiving a silver, purple ribbon and qualifying for state. Jozie Kirkendall also participated in the Creed contest receiving a blue ribbon. Hayvn Ruiz also competed and placed second receiving a silver medal, purple ribbon and qualifying for state. Congratulations to all teams and individuals for going through yet another challenging change through the year and being successful in doing so! Reporter Kiley Nutt